We ran across these cute kids while on a walk on Oct. 31 in Oconomowoc, Wisconsin. Check it out! They said they were trying to show support for law enforcement, as well as President Donald Trump. One kid commented that he thought Trump would keep the country safer. They were standing at a corner waving large American and Trump flags at passing motorists.
The boys said the vast majority of people were responding positively, mostly with honks, but they did receive a few middle fingers, and someone called the cops on them. They said the officer was nice and simply reminded them not to stay too close to the road.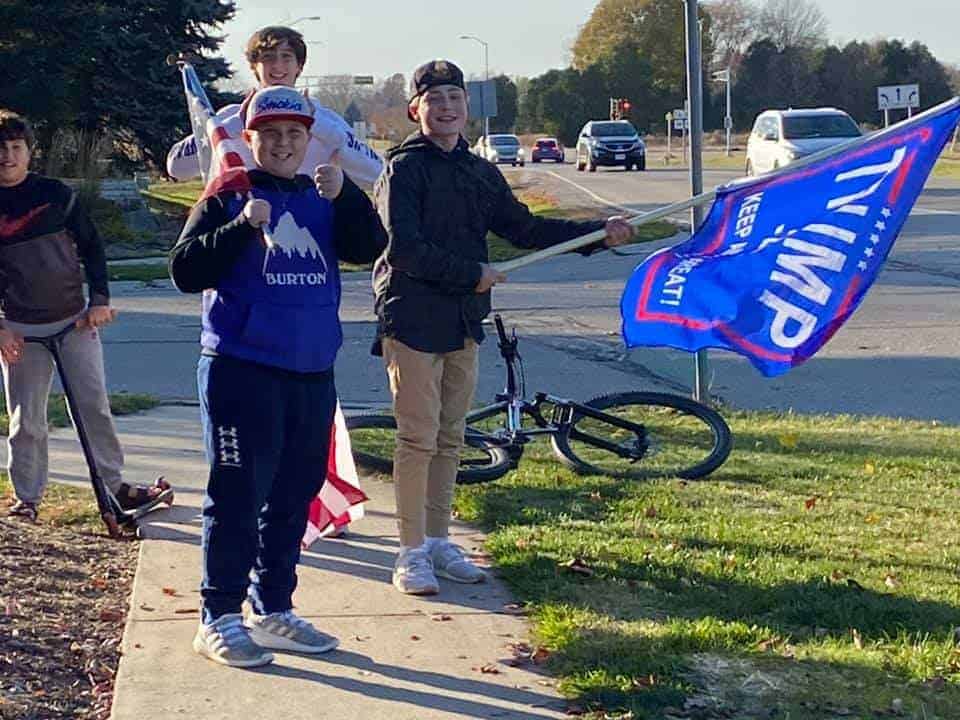 They are Nickel Kratzer, Parker Schreindl and Austin (who didn't want to give his last name.)
Watch the video!
People responded positively on social media. "they are our BRIGHT 🌟 future 🇺🇸🇺🇸🇺🇸," wrote one woman.
"these kids are awesome!!" wrote another.
"There is hope for the future!" remarked a man.