Wisconsin State Rep. David Bowen has admitted to two prominent Milwaukee television stations that he didn't actually see Police Officer Joseph Mensah pull the trigger during a chaotic incident outside the home where Mensah was staying in Wauwatosa.
In an earlier written statement, Bowen made it sound like he was at the scene. Bowen injected himself into the matter after Mensah wrote on Facebook that protesters assaulted and tried to kill him and his girlfriend at their Wauwatosa home on August 9, with one firing a gunshot at him. Mensah has been the focal point of protests and controversy because he fatally killed three people on-duty since 2015. The DA has ruled that the first two shootings are justified and the third is under investigation; all three people shot were armed.
Update: The suspects are now named and charged. Learn more about them and read the criminal complaints here.
Wauwatosa Police Chief Barry Weber appeared on the Mark Belling show and revealed that police know the identity of the person who fired the shot during the incident. He didn't release it yet, though. The chief strongly defended Mensah's version of events, and he was sharply critical of Bowen's. Weber said that there was "certainly an attempt to harm him (Mensah)" and adamantly disputed the accusation that Mensah fired the protester's gun himself.
After the incident, which police are still investigating, Bowen issued a press release in which he accused Mensah outright of lying. Bowen wrote: "No one tried to kill him or his girlfriend. That's a lie. No one tried to enter his home. That's a lie. There weren't several shots fired. Another lie. No protestor shot at the back door. That's the biggest lie. Joseph Mensah chose to engage with a protestor, and pulled the trigger on that individual's firearm."
That's a big deal because prosecutors could soon be weighing possible charges against the gunman in the latest incident.
Other passages in Bowen's statement clearly indicated he says he was at the scene himself. "In my time at the protest in front of Mensah's home, I personally felt threatened by his actions; spraying pepper spray into the crowd, yelling & inviting protestors to fight him, taking his big dog out to potentially attack people. What 'responsible' person, supposedly looking for a peaceful conversation, would do those things?" he claimed.
However, now Bowen admits that he didn't actually see the key moment when he says Mensah pulled the trigger.
---
David Bowen Now Says He Got the Information From Witnesses, Not Firsthand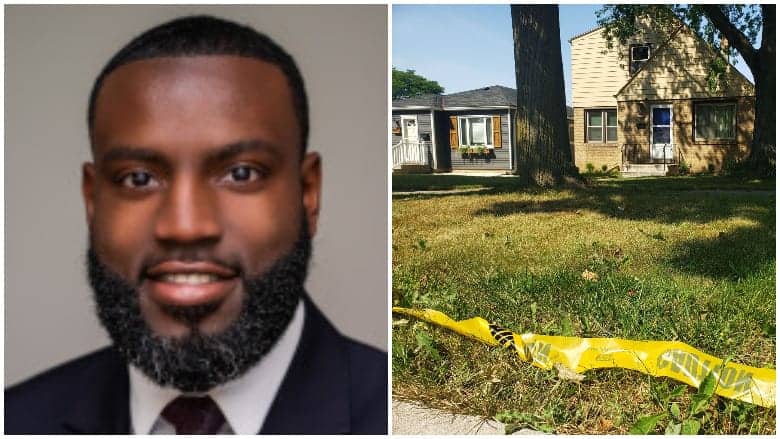 To WTMJ-TV, Bowen "clarified" his earlier press release statement on Mensah pulling the trigger. Now he tells Channel 4 that the information is from "witness accounts":
From witness accounts, I saw the struggle ensue. When two people are engaging in aggressive behavior, close to each other, you're not going to be able to see everything. From direct witness accounts, it's very clear, Officer Mensah displayed behavior to push the safety on that firearm and to fire it. He saw an opportunity to paint protesters as this violent mob and it played into his testimony.
Fox 6 also says that Bowen now admits he doesn't have direct information about that moment. The television station reported of the accusation that Mensah "turned the safety off of that firearm and pulled the trigger," that Bowen has now "admitted he didn't actually see that happen." Rather, he claims he "confirmed it." The elected state representative has not revealed his sources.
Here's Bowen's initial statement:
https://www.facebook.com/StateRepDavidBowen/photos/a.1465619203697883/2510544885871971/?type=3&theater
Responding to Bowen's statement that called Mensah a liar, Weber told Belling, "If he was at the scene, I would certainly invite him to come and give us a statement so we can make sure we do a complete investigation."
Weber said to Belling that Bowen's statement was "inaccurate, irresponsible and false." He said it was a lie to say no one tried to kill Mensah and his girlfriend and that it was a lie to say no one tried to enter his home, and that it was a lie to say it was a peaceful protest. Weber said there was "nothing peaceful…that's a joke."
Listen to the full Belling podcast here.
---
Mensah Says He Didn't 'Swing Back or Reciprocate' the 'Hate That Was Being Directed at Me'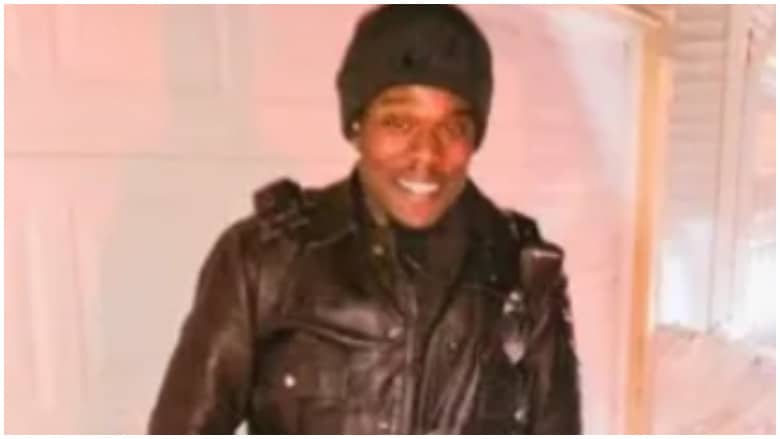 Mensah was suspended by the Fire and Police Commission (he says he wasn't given specific cause or reasons), while the three previous on-duty shootings are being investigated, in two cases, again. He has a very different story about what happened the night protesters swarmed his girlfriend's lawn and neighborhood. On Aug. 9, Mensah wrote on Facebook that protesters came to his girlfriend's house while he was there the night before and "tried to kill me." He further wrote:
I was unarmed and tried to defend my property and the property of my girlfriend. We were both assaulted, punched, and ultimately shot at several times. A shotgun round missed me by inches. Not once did I ever swing back or reciprocate any the hate that was being directed at me. I am all for peaceful protests, even against me, but this was anything but peaceful. They threw toilet paper in her trees, broke her windows, and again, shot at both of us as they were trying to kill me. There are children that live there any the knew that. The irony in all of this is that they chanted Black Lives Matter the entire time, but had zero regard for any of the black children that live there or me, a black man.
The chief released a statement that called what happened to Officer Mensah a "targeted, planned act of violence against one of our police officers."
When Belling asked whether protesters tried to kill or harm Mensah, Weber said: "Yes, there was certainly an attempt to harm him and whether or not they were shooting directly at him or in close proximity, anything could have happened with that crowd. The idea that Officer Mensah fired the gun is just ludicrous."
Mensah's girlfriend gave her account on Facebook, and shared photos of her injuries. You can read about her account here. She wrote,
Joseph and I were shot at today. Shot by cowards who were inches away from us, but missed. They shot into MY home. One gun was a shotgun. They physically attacked Joseph and I. They broke the windows to MY house. They shot into my house causing damage to the brick. You proved nothing today. Now, I have to come up with the funds to replace your damages that proved nothing.

You completely forgot what this movement is about. There is a high volume of children on that block that you could have harmed.

I WILL still be returning to work to protect the community that I love though.

Disclosure: Jessica McBride, a contributor at Wisconsin Right Now, is the niece of Wauwatosa Mayor Dennis McBride. Jim Piwowarczyk, the owner of Wisconsin Right Now, is the author of this story.