Ronald Demetrian Bell Jr., who is in the Milwaukee County Jail on felony charges for second-degree recklessly endangering safety and battery to a law enforcement officer, is accused in the highly publicized Aug. 8 shooting incident at Wauwatosa Police Officer Joseph Mensah's girlfriend's house.
Wisconsin Right Now was the first media outlet to break that story on Aug. 18, through a law enforcement source, court records, and an interview with Bell's mother, who acknowledged police thought he was the man involved. On Aug. 19, we obtained the criminal complaint against Bell and his co-defendant William Deaval Lofton. It says that a "caravan of citizens and vehicles" that were previously at Mayfair Mall arrived at the home of Mensah's girlfriend. "Numerous individuals engaged in a confrontation with (Mensah's girlfriend and Mensah) outside of the residence," the complaint says. "During the confrontation, both (Mensah's girlfriend and Mensah) were assaulted by numerous individuals and sustained bodily harm."
According to a Facebook page of Bell's confirmed by Wisconsin Right Now, Bell posted a tribute to the Gangster Disciples street gang, flashed large quantities of cash, and posted pictures of what appeared to be drugs. You can see more about that page later in this article.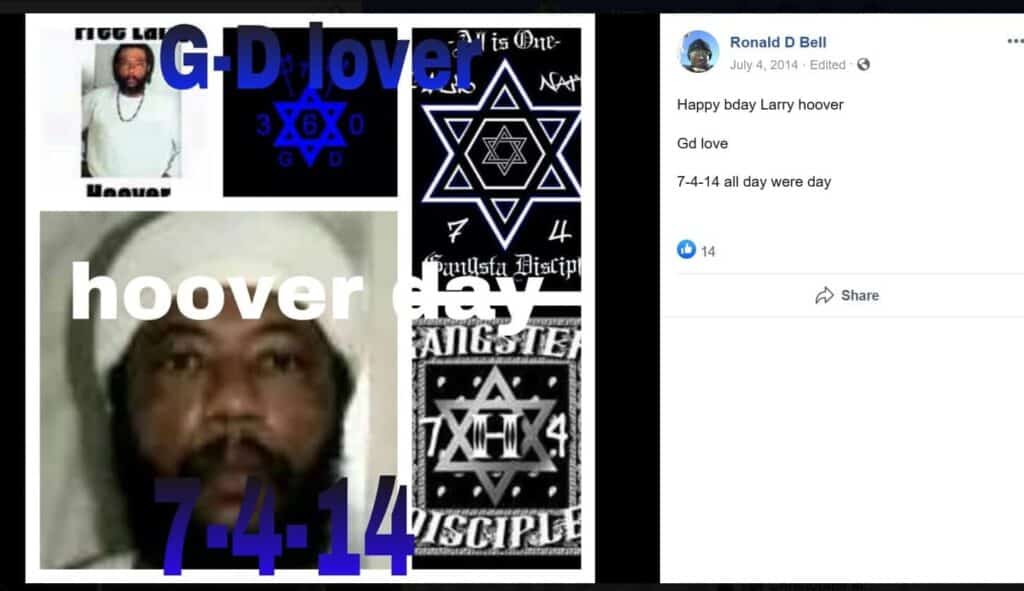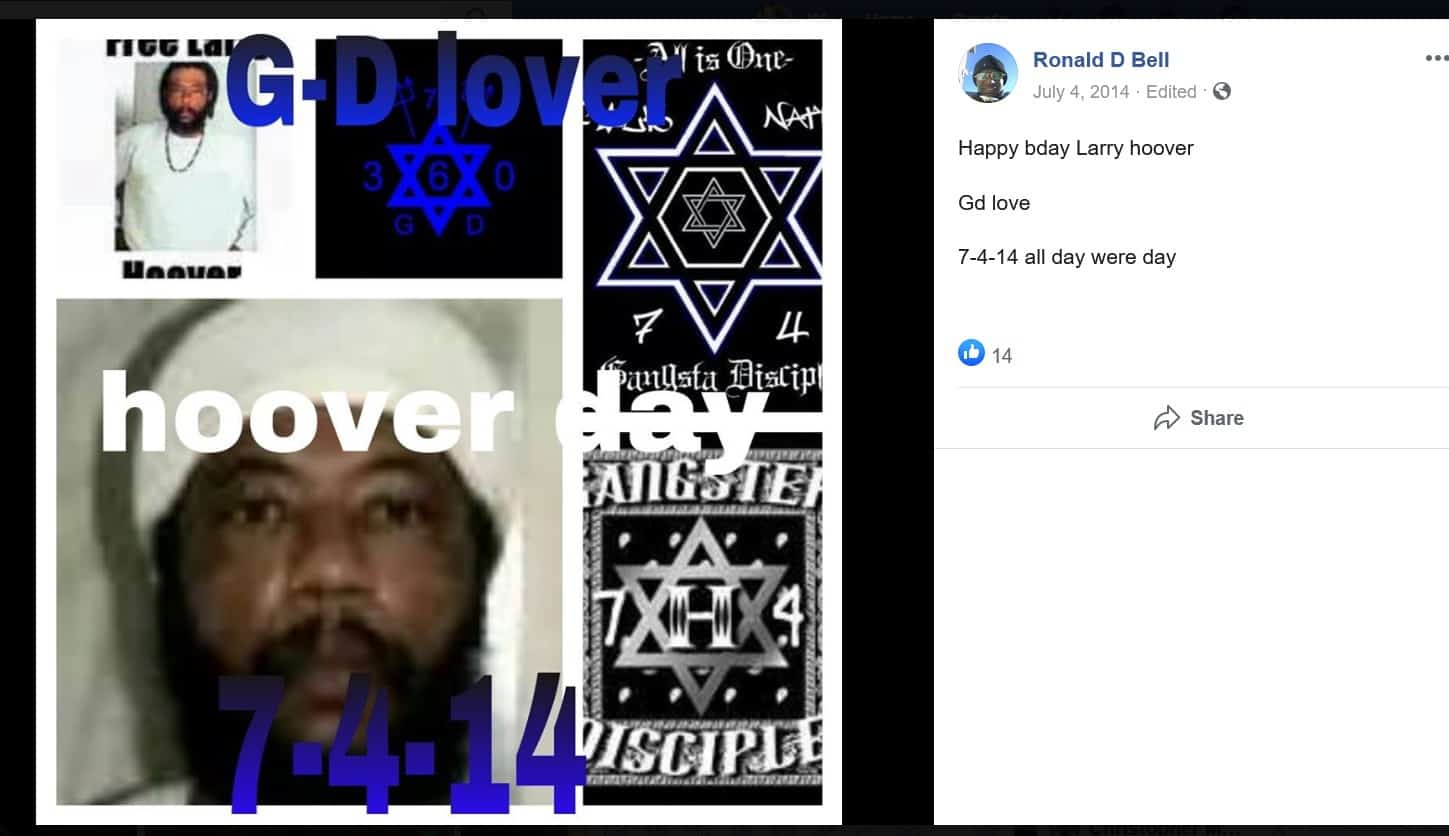 The complaint alleges that Bell was carrying a shotgun and "joined the assault" on Mensah and his girlfriend. "During the assault, Bell was holding a shotgun and it discharged, striking the doorframe to the residence with several people, including (Mensah and his girlfriend) nearby." After the assault, a video shows a black Yukon GMC driving by with a person on the roof. It stopped to pick up Bell, the complaint says, and was driven by Lofton, the complaint alleges. Investigators found a hole consistent with a shotgun slug in the door frame of Mensah's girlfriend's house.
See the criminal complaint against Bell and Lofton here. A third man, Niles McKee, is accused of harboring or aiding a felon, party to a crime. Read that complaint here.
The complaint alleges that Bell "admitted that he was the individual with the shotgun during the Aug. 8 incident…Bell also stated that the gun discharged while he was holding it, striking the residence, while he was confronting (Mensah and his girlfriend). Bell agreed that the behavior was reckless and dangerous when he physically confronted (Mensah) while holding a loaded shotgun and that he put several people in danger when the shotgun discharged. Bell also acknowledged that he was striking (Mensah) and that he knew (Mensah) was a police officer." He had been at several "other events" regarding "(Mensah's) actions with the same group of people."
The complaint says that Niles McKee "acknowledged that he provided the shotgun used at the residence of (Mensah and his girlfriend). McKee stated that he placed the shotgun inside of the vehicle being driven by Lofton, which was also occupied by Bell. McKee got back into the vehicle of another protester who then followed the group to the home of (Mensah and his girlfriend). Once McKee arrived there, he saw that Bell had removed his (McKee's) shotgun from its
case and was carrying it via its attached sling. McKee also stated that Lofton informed him that Bell had already loaded the shotgun."
The complaint alleges that McKee stated that after several people confronted (Mensah and his girlfriend), a smaller group gave chase and continued accosting (Mensah and his girlfriend). McKee stated that during a struggle on the stoop of the residence, McKee heard the shotgun discharge. McKee stated that after the crowd began to disperse, Bell approached McKee and gave him back the shotgun. McKee then placed the shotgun back inside of its case and placed it back inside Lofton's vehicle. McKee stated that he then got on top of Lofton's vehicle to look at the crowd and Lofton began to drive away."
Wisconsin Right Now previously reported that Bell, 28, and Lofton, both of Milwaukee, are facing charges of felony 2nd-degree recklessly endangering safety and were ordered to have no contact with Mensah and his girlfriend, according to court records obtained by Wisconsin Right Now. Mensah previously wrote on Facebook that he and his girlfriend, who is also a police officer, were shot at and assaulted during the incident. Wauwatosa police did not return emails seeking comment. They have not publicly released the names, but the men were charged Aug. 16 and have already been through intake court, according to court records. A law enforcement source said the secrecy was due to an ongoing investigation that could involve additional charges.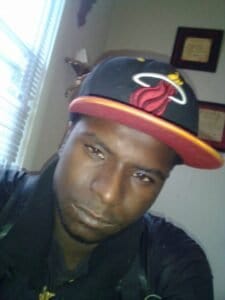 Bell is also accused of "Battery or Threat to Judge, Prosecutor, or Law Enforcement Officer" as a Party to a Crime, also a felony, the court records show. Bell and Lofton are listed as co-defendants.
The news that the man allegedly involved in the shooting incident is in custody comes despite the fact that Wisconsin state Rep. David Bowen (D-Milwaukee) put out a press release alleging that Mensah pulled the trigger himself and was the aggressor. He later admitted to Milwaukee television stations that he didn't see that himself but got it from witnesses he didn't name. Cell phone videos show demonstrators throwing toilet paper on Mensah's girlfriend's lawn and walking on it in a chaotic scene, and Wauwatosa Police Chief Barry Weber previously told talk show host Mark Belling that Mensah was targeted in a violent planned attack, and it's not true that he pulled the trigger.
When Belling asked whether protesters tried to kill or harm Mensah, Chief Barry Weber said: "Yes, there was certainly an attempt to harm him and whether or not they were shooting directly at him or in close proximity, anything could have happened with that crowd. The idea that Officer Mensah fired the gun is just ludicrous."
The exact details of how the shooting incident went down are still not clear. Second-degree recklessly endangering safety charges, as opposed to first-degree, do not require prosecutors to show that the defendant had "utter disregard for human life." It does require a showing that the defendant endangered the safety of another with criminally reckless conduct.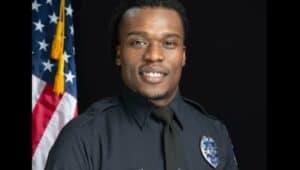 Bell was taken into custody on Aug. 13, and booked into the Milwaukee County Jail, records show. Lofton was taken into custody the day before, according to jail records.
The chaos occurred when Black Lives Matter protesters descended on the officer's girlfriend's home on Aug. 8 while Mensah and his girlfriend were there. Mensah, who fatally shot three people on duty since 2015 in other incidents, has been the subject of intense protests and calls for his termination. The first two shootings were ruled justified by the DA; the third is under investigation, and all three people were armed. It all culminated in the scene at his girlfriend's home.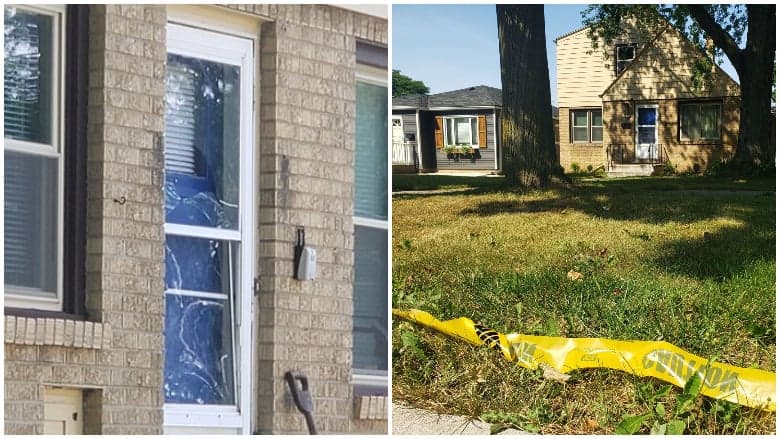 On Aug. 18, Wisconsin Right Now went to the address listed in court records for Bell, an apartment inside a large locked building in the 1700 block of W. Atkinson Ave. It was occupied by his mother, Ebony Ferrell. She confirmed what a law enforcement source had already told Wisconsin Right Now: That police are accusing her son of being the man involved in the firearm discharge incident at Mensah's girlfriend's house. Ferrell said she doesn't know Lofton or prominent protest organizers who are in the news. The specific accusations against Lofton remain unclear, but his case is cross listed in court records with Bell's.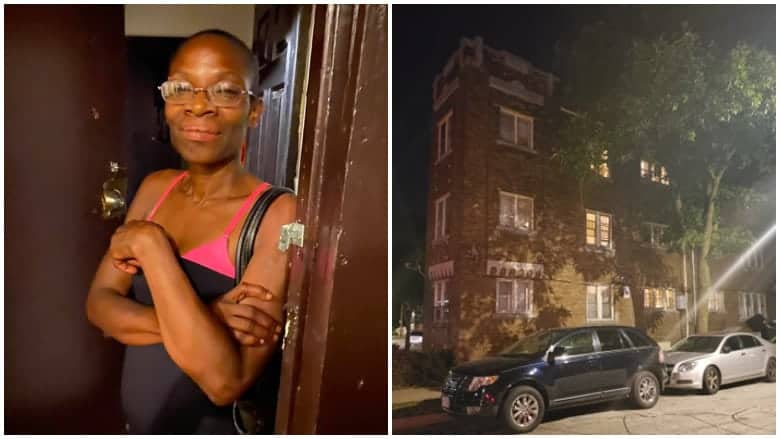 Ferrell says Bell told her he was at the officer's house with protesters and "went up to the door" of the officer's home. The mother says her son told her that police have video from a doorbell camera on Mensah's girlfriend's home, where the incident occurred. But she says he claims he didn't shoot or have a gun, although she acknowledged police think he was the man involved in the shooting incident.
---
Bell's Mother Says He Worked at Amazon & Miller Park But His Facebook Page Contains Photos of Drugs & a Gangster Disciples Tribute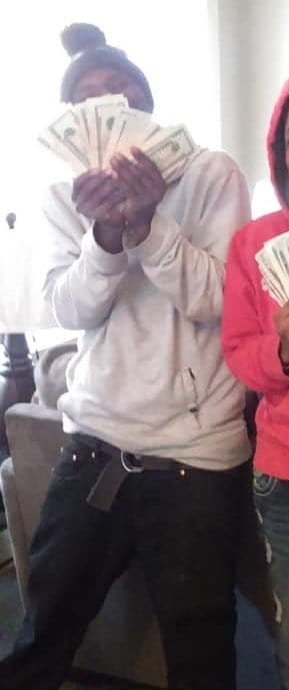 Ferrell said that her son has worked at Miller Park (his Facebook page says he was a dishwasher) and for Amazon. She described him as "deep in protests," referring to Black Lives Matter. At one point in the interview, she called a man named "P," describing him as a protest leader organizing attorneys for arrested men, but that man didn't want to say anything.
Ferrell was aware of the charges and pulled up Bell's CCAP entry during the interview. His Facebook page confirms she's his mother.
Although the mother described her son as a father of three who graduated from an alternative high school but attended Alverno College for a time (that's primarily a women's college), his Facebook page contains photos of drugs, liquor, and shows him flashing wads of cash. One graphic he posted in 2014 shows imprisoned Gangster Disciples kingpin Larry Hoover, the infamous leader of the notorious Chicago-based street gang that also has a presence in Milwaukee.
"Happy bday Larry hoover," Bell wrote in the caption. "Gd love. 7-4-14 all day were day." The graphic read "GD lover," a reference to the Gangster Disciples, a hierarchical street gang with branches in multiple states. On Facebook, Ronald D. Bell goes by the name "Ron Gott Bandz." His mother confirmed that the Facebook page belongs to the same Ronald D. Bell who is in custody. She was also aware of Mensah's name. In one post showing Bell flashing large quantities of money, Bell wrote, "Dope boy money…bro we sell straight loud the (n word) sell 4 dollars sacks."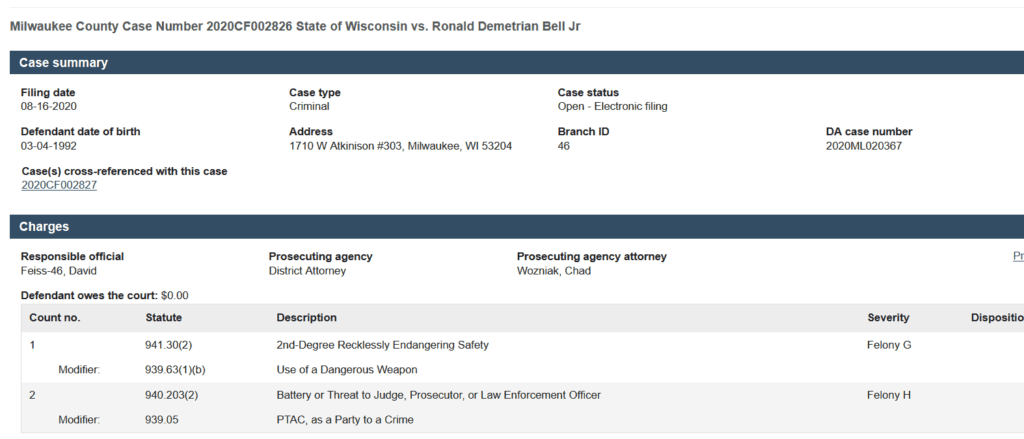 His photos on Facebook also show his children. He wrote a lot about his father's death; his mother says the dad died of a drug overdose. She said her son has ADHD and that he went to an alternative high school and once wanted to be a medical assistant. She said he has no criminal history (which court records bear out), and claimed he "loved to work" and "never got in trouble." She denied he had gang ties. She said the Black Lives Matter movement pulled him in "real deep," but she herself commented that she doesn't think it's "doing anything" because people still lack jobs. Asked what she does for a living, the mother said she stays in her apartment as much as she can.
In February 2019, Bell wrote on Facebook, "Rip to my pops Ronald Blackie G Bell are bday next months who ready to f*ck the city up." Ultrasounds, baby showers, and photos with his girlfriend also round out his page.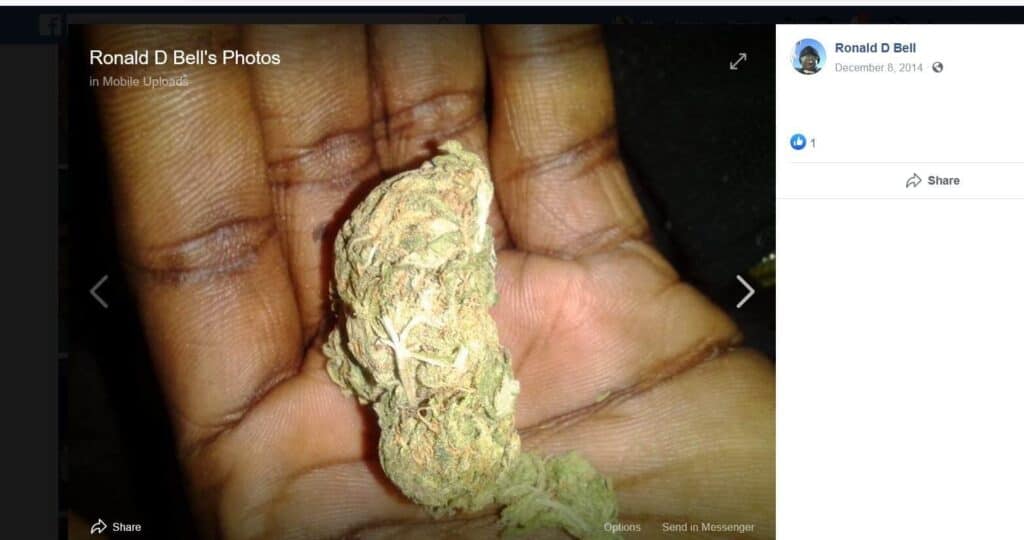 Another photo says "Get Stoner" and shows a man smoking. Other pictures show him with bottles of alcohol. A man wrote him on Feb. 29, "Yo party tonight??? Gotta bring heat." One video, in December 3, 2019, was captioned "Smoke on this purp good afternoon who want it" and appeared to show drugs.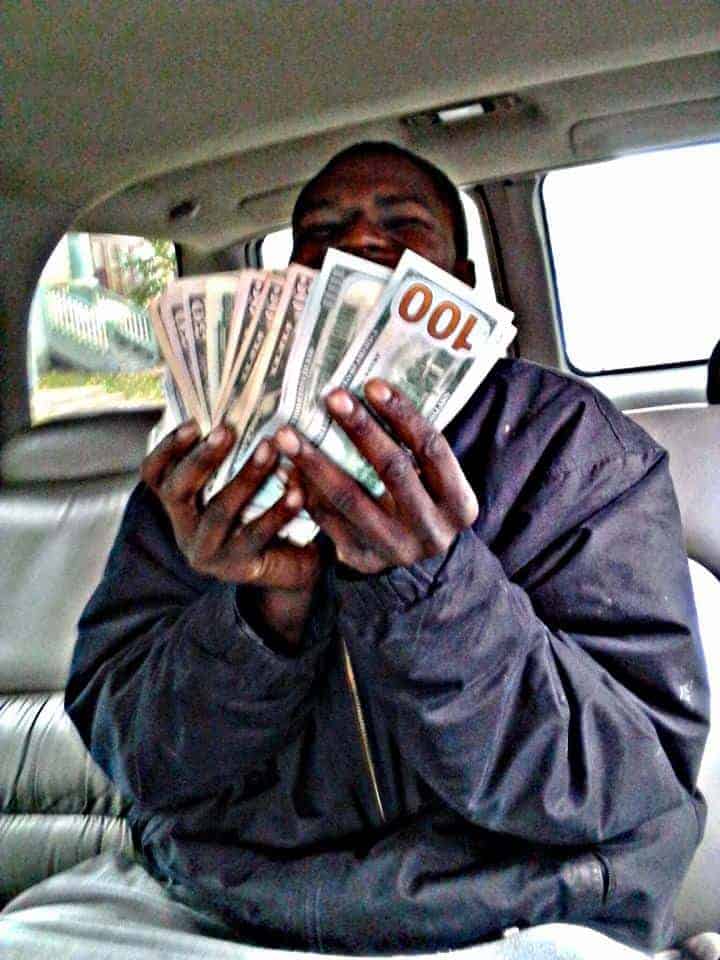 In October 2019, he shared a CBS 58 story that read, "Police searching for suspect who shot and killed woman near 16th and Lloyd," and wrote "Ball in Paradise Chuck." In June 2019, he wrote, "f*ck being a baby daddy. I'm trying to be a great husband and father." In April that year, he wrote, "My bm be on my a*s i like i gone die real soon."
In March 2019, he posted what appeared to be rap lyrics that included the line, "Drop one, one down and we gone kill 'em all Shoot you and your boy and whoever around. Try get away and we gone run 'em down."
Bell posted pictures with large amounts of cash and wrote, "told u and the kids I got y'all all 2k19 y'all anit need for shit 💯 I always go get a bag and bring it home to see wat the kids need and u Kno where I get it from Ronald Blackie G Bell my pop always used tell me to take care home frist then the streets but y be in the streets when u can just stack some paper and go low with ur bae and kids and live life. 💯💯💯💯 💯💯💲💲💲💲💳💳💳."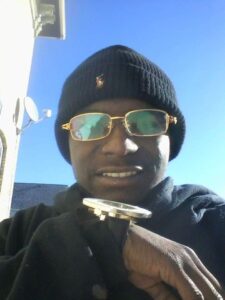 He posted a picture of a man in an inmate's uniform and wrote, "Free my cuz I miss u bro."
The law enforcement source told Wisconsin Right Now that the charges against both Bell and Lofton stem from the highly publicized incident at the home of Mensah's police officer girlfriend.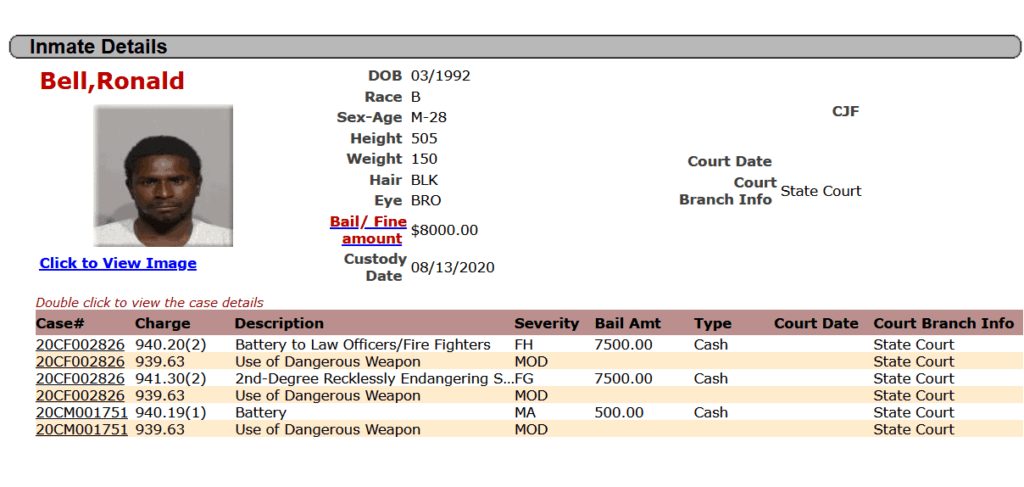 Bell was also charged in a separate case with misdemeanor battery with use of a dangerous weapon in Milwaukee County Circuit Court, records show. The complaint was filed on Aug. 10, and an arrest warrant for Bell was authorized on Aug. 11. It's not clear whether that misdemeanor case is related, but the no contact order in the earlier case mentions two people who are not Mensah or his girlfriend.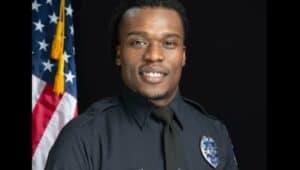 Mensah declined to comment on the development when reached by Wisconsin Right Now. His brother, Christopher Mensah, who started a GoFundMe for Joseph Mensah, told Wisconsin Right Now, "I can't comment on the case due to the ongoing investigation." The GoFundMe page has raised more than $77,000.
---
Both Co-Defendants Were Ordered to Have No Contact With Officer Mensah & His Girlfriend

The court records show that, in both cases, Bell, 28, and Lofton, 23, were ordered to have "no contact" with Joseph M. and Patricia S. of the 3700 block of N. 100th St., Wauwatosa. That matches the names of Officer Mensah, his girlfriend and the block where the incident occurred. The court records for Bell also ban him from carrying firearms. The no contact order against Lofton mentions Joseph M. and Patricia S. but doesn't include the firearm ban that Bell is facing. However, a firearm ban was included in Lofton's $750 bail conditions. "Court orders defendant TURNED OVER to JUSTICE Point for LEVEL 3 Supervision. No possession of dangerous weapons or firearms," the records say.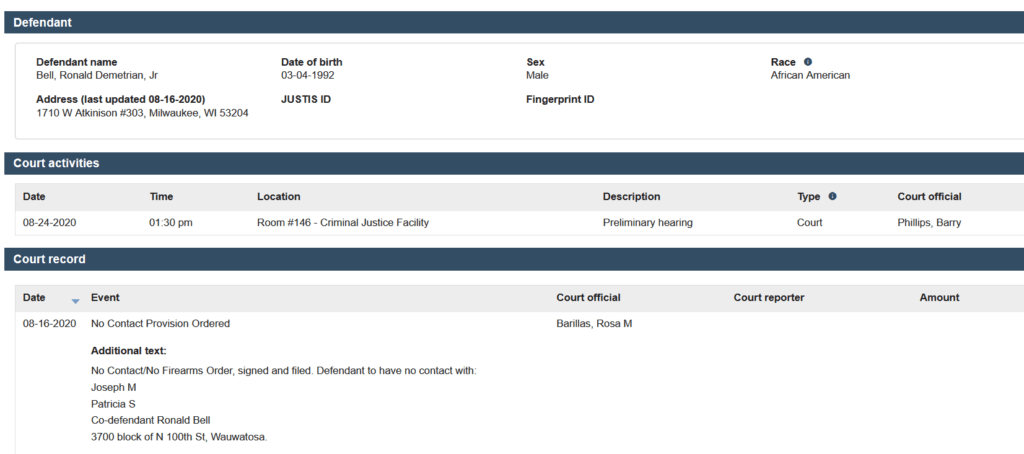 According to court records, Bell appeared in intake court for an initial appearance that same day. His attorney made a motion to dismiss the charges, which was denied. He was declared indigent, and it was determined the public defender's office would provide counsel. The case was assigned to Judge David Feiss. A preliminary hearing was scheduled for Aug. 24 at 1:30 p.m. Cash bond for Bell was set at $7,500. "Court ordered defendant TURNED OVER TO Justice Point for SUPERVISION Level 5. No possession of dangerous weapons or firearms," the court records say.
Lofton had his initial appearance the same day and a court official found probable cause for the case to advance. He did not qualify for a public defender. He has a preliminary hearing the same day as Bell.
Lofton lives in the 2140 block of N. 16th St. in Milwaukee. Wisconsin Right Now also went to that address, but a woman who said she lived there claimed not to know him.
---
Chief Weber Previously Said That Mensah Faced a 'Targeted, Planned Act of Violence'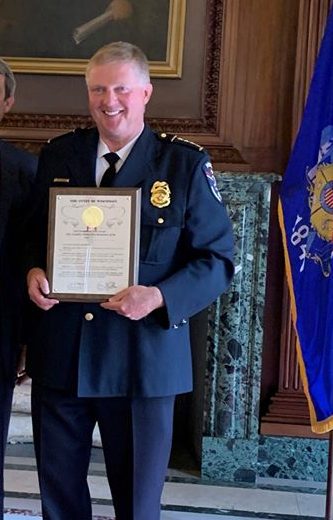 Wauwatosa Police Chief Barry Weber appeared on the Mark Belling show and revealed that police know the identity of the person who fired the shot during the Mensah incident. He didn't release it yet, though.
On Aug. 9, Mensah wrote on Facebook that protesters came to his girlfriend's house while he was there the night before and "tried to kill me." He further wrote:
I was unarmed and tried to defend my property and the property of my girlfriend. We were both assaulted, punched, and ultimately shot at several times. A shotgun round missed me by inches. Not once did I ever swing back or reciprocate any the hate that was being directed at me. I am all for peaceful protests, even against me, but this was anything but peaceful. They threw toilet paper in her trees, broke her windows, and again, shot at both of us as they were trying to kill me. There are children that live there any the knew that. The irony in all of this is that they chanted Black Lives Matter the entire time, but had zero regard for any of the black children that live there or me, a black man.
Weber said that there was "certainly an attempt to harm him (Mensah)" and adamantly disputed the accusation that Mensah fired the protester's gun himself.
The chief's statements came after state Rep. David Bowen released a statement in which he accused Mensah of lying. Among other claims, Bowen said, "No one tried to kill him or his girlfriend. That's a lie. No one tried to enter his home. That's a lie. There weren't several shots fired. Another lie. No protestor shot at the back door. That's the biggest lie. Joseph Mensah chose to engage with a protestor, and pulled the trigger on that individual's firearm."
https://www.facebook.com/StateRepDavidBowen/photos/a.1465619203697883/2510544885871971/?type=3&theater
Responding to Bowen's statement that called Mensah a liar, Weber said, "If he was at the scene, I would certainly invite him to come and give us a statement so we can make sure we do a complete investigation."
Weber said Bowen's statement was "inaccurate, irresponsible and false." He said it was a lie to say no one tried to kill Mensah and his girlfriend and that it was a lie to say no one tried to enter his home, and that it was a lie to say it was a peaceful protest. Weber said there was "nothing peaceful…that's a joke."
Listen to the full Belling podcast here.
A series of cell phone and neighbors' surveillance camera videos have emerged that shed light on what happened at the home where Wauwatosa Police Officer Joseph Mensah was staying.
Watch:
https://www.facebook.com/wisn12/videos/755589965206549/?v=755589965206549
And:
Cell phone video from resident in neighborhood by 100th & Vienna in #Wauwatosa shows protesters vandalizing outside of Joseph Mensah's girlfriend's house last night. @WauwatosaPD say as Mensah tried to talk w/ the crowd he was physically assaulted & that some1 fired a shot @tmj4 pic.twitter.com/jNMrU7TXI3

— Lauren Linder (@lauren_linder) August 9, 2020
The chief released a statement that called what happened to Officer Mensah a "targeted, planned act of violence against one of our police officers." He said police were looking through a large amount of high-quality video footage to identify suspects and vehicles involved. Authorities have a lot of video people haven't seen and believe they will prove what they said in their initial statement once the investigation concludes.
When Belling asked whether protesters tried to kill or harm Mensah, Chief Barry Weber said: "Yes, there was certainly an attempt to harm him and whether or not they were shooting directly at him or in close proximity, anything could have happened with that crowd. The idea that Officer Mensah fired the gun is just ludicrous."
He said that police do know who the individual is who fired the shot, answering "yes" to that question.
Was the gunshot aimed at Mensah? "We believe that is indeed true."
He believes that Mensah was out in his yard and then the protesters came on his property and then some altercation occurred after that. Weber noted that Mensah "absolutely" has a right to be on his own yard. He stated that vandalism occurred before the altercation.
---
Mensah's Girlfriend Has Shared Photos of Her Injuries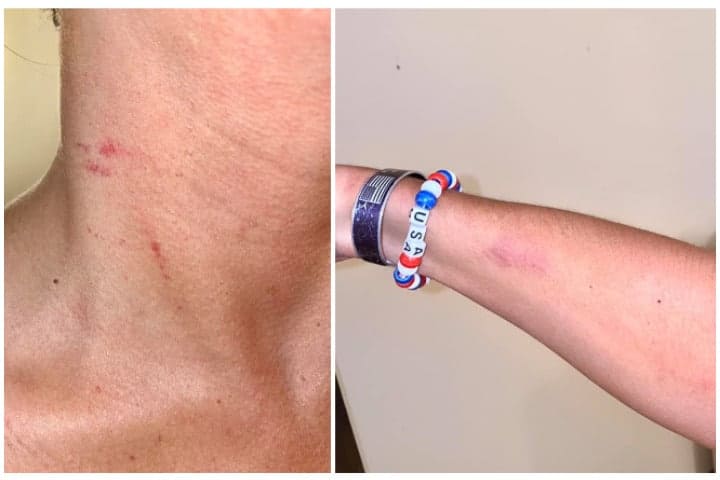 Mensah's girlfriend gave her account on Facebook, writing,
Joseph and I were shot at today. Shot by cowards who were inches away from us, but missed. They shot into MY home. One gun was a shotgun. They physically attacked Joseph and I. They broke the windows to MY house. They shot into my house causing damage to the brick. You proved nothing today. Now, I have to come up with the funds to replace your damages that proved nothing.

You completely forgot what this movement is about. There is a high volume of children on that block that you could have harmed.

I WILL still be returning to work to protect the community that I love though.
Mensah's girlfriend wrote in a public post, "We BOTH remember why we placed our right hand to the trust of God. 'Trust that God will lead you out of the fire, but you must allow him to guide you.' I still believe I have the most rewarding job and I can make a difference."
Disclosure: Jessica McBride, a contributor at Wisconsin Right Now, is the niece of Wauwatosa Mayor Dennis McBride.