Since 2019, Gov. Tony Evers' Parole Commission has released hundreds of convicted criminals, freeing them early on parole mostly into Wisconsin communities, including more than 300 murderers and attempted murderers, and more than 47 child rapists.
---
---
Scott Jenkins was one of them. His release was discretionary.

2nd in the series.
---
Gladys Redlich, 76, was walking her schnauzer dog along the Menomonee River Parkway in Wauwatosa one morning in 1982, when a bullet ripped through her back and exited from her chest, according to newspaper articles from the time. The killing was random. She was chosen because her killer simply wanted to murder someone that day – for no reason.
The killer was Scott Jenkins, a sniper shooting with a rifle outfitted with a scope. He hid at wood's edge and decided to kill a random person. First, he shot at a jogger and at cars on the freeway and thankfully missed. One rifle shot hit a camper, almost striking a sleeping baby inside.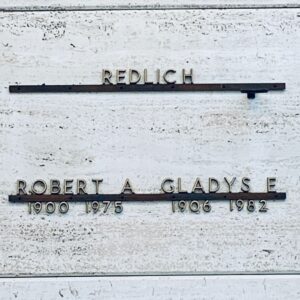 Jenkins then "settled in a clump of bushes on the parkway, holding a .30-30-caliber rifle about 70 feet away from Redlich, who was walking her dog. Jenkins…fired a single shot, striking Mrs. Redlich in the chest," wrote the Associated Press in 1982.
"I put the scope on several people, and then I shot the old lady," Jenkins told police, according to a 1982 article in the Marshfield News-Herald.
Creepily, after murdering her, Jenkins jogged toward Redlich as she lay bleeding on the sidewalk and pretended to be a passer-by who came to help the dying victim he had just shot. Redlich, a widow and mother, died that day.
---
Evers' Parole Commission Released Scott Jenkins Early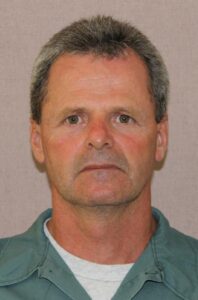 Date paroled: 03/17/2020
Released killer current residency: Milwaukee, Wisconsin
Age: 61
Convicted: Murder
Sentence: Life



The judge sentenced Jenkins to life in prison for first-degree murder, 20 years for attempted murder, and five years each on convictions for endangering safety, and the sentences were supposed to "run consecutively," according to a 1983 Associated Press article.

Note: Tony Evers reappointed Parole Commission chairman John Tate to a second term in 2021 AFTER Jenkins was released. As with the others featured in our series, the Jenkins parole was discretionary.

Inmates with life sentences don't qualify for mandatory release, and the Parole Commission confirmed in writing that none of the paroles in the list they sent us was a mandatory release. In other words, Evers' Parole Commission did not HAVE to release Jenkins and the other criminals early but CHOSE to do so.

---
The Victim: Gladys E. Redlich, 76, a dog walker
---
What the killer did:
Scott Jenkins told a Wauwatosa police detective that he wanted "to kill someone." He was a dishwasher at a fast-food restaurant.
The 21-year-old killed Relich, of Wauwatosa, with a "single shot" from a .30 caliber rifle that had been fitted with a scope as she walked her dog along the Menomonee River Parkway, according to a historic images website.
The Washington Times featured Jenkins in a later story about inmates being given Russian literature. That story said Jenkins related to the character Raskolnikov, "who murders his landlady."
Stories from 1982 in the Wisconsin State Journal and Associated Press said that Jenkins killed Relich by ambush.
He told police that he "took my rifle through the woods and by the freeway and took four shots at different cars. Then I went to the edge of the woods and took a shot at a jogger and missed."
He said: "I went to the parkway…took my rifle into the woods and put three rounds of ammo in it."
The articles said that he hid along the wood's edge and "began sighting passersby."
Gladys Redlich was at the other end of the scope.