"Most MPS employees are entitled to at least 10 days per fiscal year of paid union leave."  -WILL
The Wisconsin Institute for Law and Liberty (WILL) has filed a notice of claim with Milwaukee Public Schools alleging that its "policy of paying MPS public employees to work on private union business" violates the Wisconsin Constitution and has cost taxpayers thousands of dollars.
"As a result of MPS's union leave policy, MPS spends taxpayer money to subsidize the speech and activities of labor unions," wrote WILL, which is asking MPS to suspend the policy. Read the WILL letter in full here.
During the 2017, 2018, and 2019 school years, "MPS spent thousands of dollars paying employees for hundreds of hours working on behalf of labor unions for the labor unions' private purposes. We understand that MPS has authorized union leave for the 2020–2021 school year and continues to spend money on this policy," claimed WILL.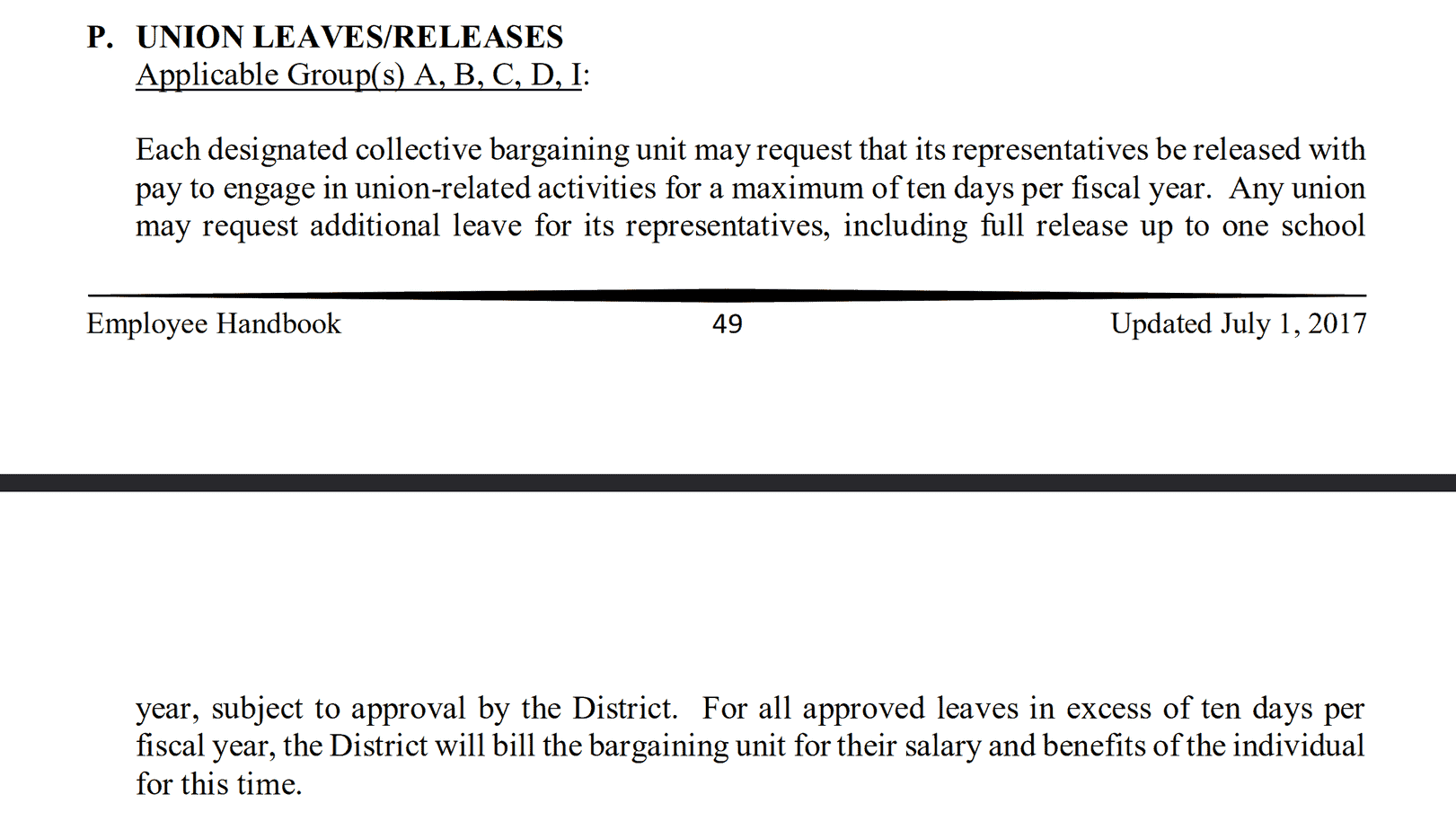 According to WILL, employees "are not obligated" to account for MPS how their time is used, and MPS doesn't audit the labor union leave time. In addition, the unions direct and control the activities of the union members using the leave, WILL wrote.
WILL represents a Milwaukee resident in the claim; Dan Sebring is a former Milwaukee County Supervisor who has served in local leadership positions in the Republican Party.
WRN reached out to Sebring for comment, he told us, "It's no secret that I've had more than my share of tax difficulties. It is those difficulties that have made me acutely aware of just exactly where my tax money goes. A great deal of it is an outrage. This is but one."
We contacted the communications office for MPS seeking comment and will add it into the story if it's received.
This policy, called "union leave," amounts to "compelled speech in violation of the constitutional guarantee of freedom of speech," WILL wrote in the notice of claim.
"This policy is also a violation of the public-purpose doctrine of the Wisconsin Constitution because MPS is paying its employees to work exclusively for private entities–unions–without any legitimate public purpose."
According to the WILL letter, under MPS's current union leave policy,most MPS employees are entitled to at least 10 days per fiscal year of paid union leave.
"Any MPS employee using union leave is working solely as a 'representative' of a labor union for the purpose of participating in 'union-related activities,'" wrote WILL.
"Under MPS's union leave policy, MPS employees are entitled to use union leave to work on any union activities. The MPS labor unions involved engage in a variety of political activities including advancing the direct interests of the public employee unions, as well as electoral activity, lobbying to influence public policy, and making political donations," explained WILL.
The Wisconsin Constitution guarantees the freedom of speech, and this right "includes both the right to speak freely and the right to refrain from speaking at all," WILL's claim states.
"The government may not compel a person to speak or adopt an opinion not his own."
Quoting Thomas Jefferson, the Supreme Court has agreed that "to compel a man to furnish contributions of money for the propagation of opinions which he disbelieves and abhor[s] is sinful and tyrannical," wrote WILL.
"Public sector labor unions, such as MPS's labor unions, are not viewpoint neutral, and instead, their activities express views on 'important political issues.'"
"MPS's union leave policy amounts to unconstitutional compelled speech. When an MPS employee uses taxpayer-funded union leave, that employee is working for the union, providing support to the union, and expressing support for and directly conducting the unions' political and ideological activities," WILL wrote, but MPS "is funded, in large part, by taxes paid by state and local taxpayers."
Sebring "disagrees with labor union speech and advocacy on, among other things, endorsing of candidates for office, election canvassing in support of favored candidates, lobbying the state legislature, filing of grievances, collective bargaining, representing employees at grievance and complaint hearings, and attending union meetings, training, and conferences," wrote WILL. "Mr. Sebring is being forcedto subsidize the speech of a private organization with which he disagrees."