Police handcuffed a Wisconsin veteran, saying he was resisting, after confronting him for not wearing a mask in a Johnson Creek Menards store. The man, Lee Otto II, who was accompanied by a service dog, told the officer he had a medical condition, but the officer demanded documentation, and Otto's name and date of birth.
Otto shared a video of the incident to his Facebook page.
"You have to wear a mask if you're going to be inside the store… it's Gov. Evers," the officer told Otto in the video. Otto said he had a medical reason for not wearing a mask. The manager then said he could shop online, and the officer asked for documentary proof. Otto shared two videos to his Facebook page.
We reached Otto for comment, and he told us that he was invited to the Ivanka Trump event in Johnson Creek by Rep. Barb Dittrich and others. He said the Sheriff's Department had also reached out to him (he says the officer involved works for Johnson Creek PD.) "I am getting a wonderful amount of support," said Otto, adding that he believes the way Menards handled the situation was "absolutely horrible."
See the video here.
According to Otto, he was an infantry soldier in Iraq who did a combat tour there in 2004-2005 in Fallujah and other places and has purple hearts. He says he was "shot and wounded three different times in Iraq" and medically retired from the military due to anxiety, traumatic brain injury, and other wounds, and that he has PTD. His service dog, which can be seen in the video, was provided to him by a veteran's no profit group. He said the dog "kept me calm. Helped me be a better person. It's not a time for veterans to get up and start stuff. We want to talk it through."
We reached out to the U.S. Army to verify Otto's service. The Army's spokesperson told us:
Sgt. Lee W. Otto II served as an infantryman in the Army from Nov. 2002 to Feb. 2009. He deployed to Iraq from March 2004 to March 2005.His awards include: the Bronze Star Medal, Purple Heart (3rd award), Army Commendation Medal, Army Achievement Medal, Army Good Conduct Medal, National Defense Service Medal, Global War on Terrorism Expeditionary Medal, Global War on Terrorism Service Medal, Army Service Ribbon, USAF Presidential Unit Citation, Valorous Unit Award, Combat Infantryman Badge, Expert Infantryman Badge, Gold Army Recruiter Badge, And Driver and Mechanic Badge w/Driver – Tracked Vehicle(s) Claps.
He said he "can't wear a mask, and it's documented through my doctor because of anxiety, I have claustrophobia wearing masks because of what happened in Iraq." We reached out to the U.S. Army public affairs office to confirm Otto's service record and will update this story if response is received.
Johnson Creek Police Chief Gary Bleecker told us, "This situation will be thoroughly investigated and because it's under investigation I can't comment."
Otto said he would leave the store, but the officer asked his name and date of birth to make sure he wasn't wanted by the FBI. The officer said "A, you can identify yourself or B, you can disregard and I'll call more officers over here and I'll arrest you and take you down to jail and fingerprint you and see who you are."
"For what?"
The officer said Otto had to identify who he was. Otto then gave his name but declined to give his date of birth
"You're not wearing a mask which is part of the rules to be in the store," said the officer. The officer then said Otto wasn't "free to leave." Otto then said he was going to walk around the store. The officer said again that he needed to identify him. Otto walked away and then he said, "why are you touching me?" The officer tells him to put his hands behind his back and cuffs him. They go outside with Otto in handcuffs as other officers arrive. Eventually, the handcuffs are removed and Otto is allowed to leave.
---
Lee Otto Expressed Outrage on Facebook Over Menard's Mask Dispute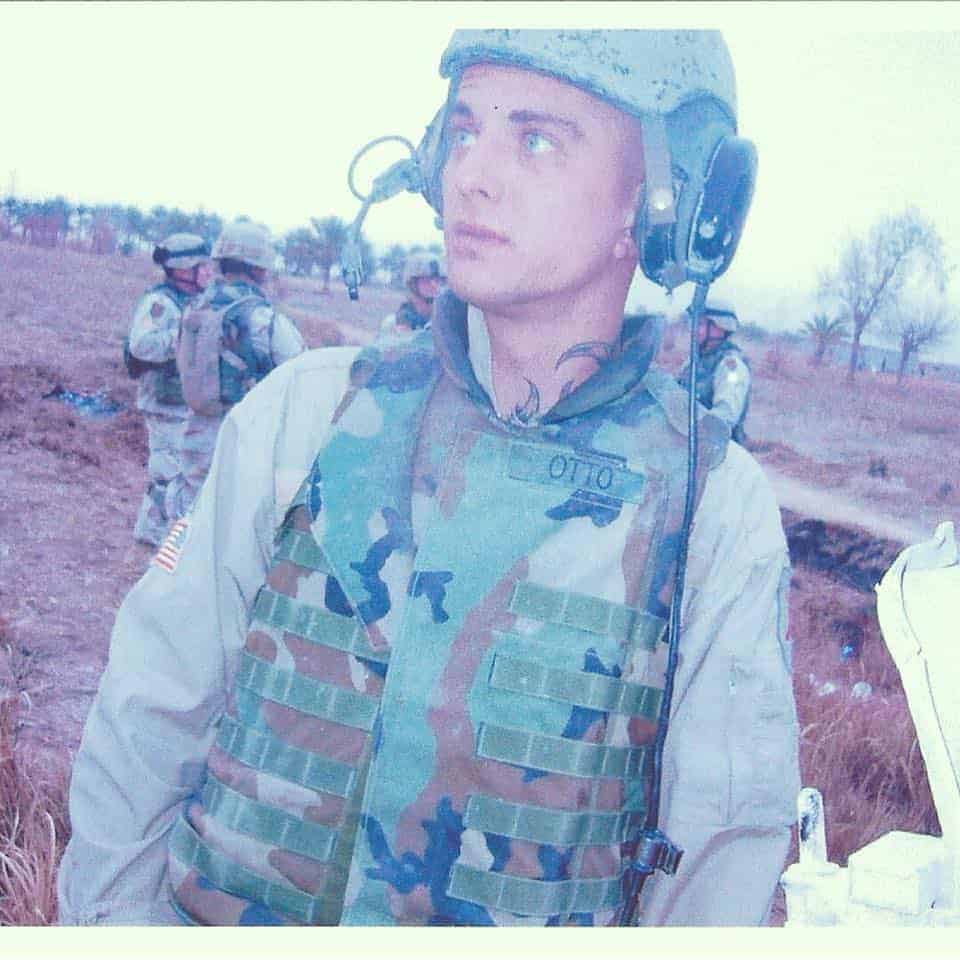 On Facebook, Lee Otto wrote:
So the 'general manger' (sic) (depicted in the video) of Menards called the State Police, Sheriff's Dept. and local police for me not wearing a mask. I was detained by the cops and then marched through the store in front of everyone. The officer claimed I was 'resisting arrest". The officers put me out front the store for everyone to see. In the video the officer throws my phone. He also jerked me so hard his body camera broke off and fell on the floor.

Thank you governor Evers and Menards for showing everyone how you treat customers, combat veterans and their service K-9!
THE BEST PART IS THE OFFICER WALKED BACK IN WITHOUT A MASK! the "'eneral manager' on duty was Geraldo.

I followed up by trying to call Johnson Creek Menards and now they say I was "tresspassing" but nothing was said about that. I was informed to call back on Monday and speak to the manager named Ryan. The number is 920-699-6400 and press 22
I suppose if I was spray painting and defacing private property, the police would turn a blind eye seeing as that apparently is the new norm.

WAKE UP!! STAND UP AMERICA!!
BY ALL MEANS SHARE!!
#menards
#rights
#violationofhumanrights
Here is a second video Otto shared.
We reached out to Otto to find out which branch of the service he was in and to learn more and will update this story if comment is received. We also reached out to Johnson Creek PD for comment.