---
One of a Seven Chapter Series
According to reports, while referring to a bullhorn that was cracked over Mensah's head, Bowen told protesters, "It was good that we got at him, and now Alvin Cole's mom has a souvenir."
State Rep. David Bowen, D-Milwaukee, lied to the public about the violent attack on then Wauwatosa police officer Joseph Mensah, according to newly released statements from two members of the People's Revolution.
The police reports, obtained by Wisconsin Right Now through an open records request, reveal for the first time that two of Bowen's own associates essentially turned on him. One member of the protest/riot group called Bowen's statement to the public "BS." Another member laughed when part of Bowen's press release was read to him and said, "that was a lie," the police reports say.
[Coming up in part 2: Learn what state legislative leaders did when Chief Barry Weber told them Bowen lied.]
Witness interviews also allege for the first time that Bowen called the officer a "piece of sh*t" during the People's Revolution attack and "encouraged" the accused shooter to not turn himself in to police. The People's Revolution members admitted to police that the protest was not "peaceful." One member gave conflicting accounts about whether Bowen was throwing toilet paper.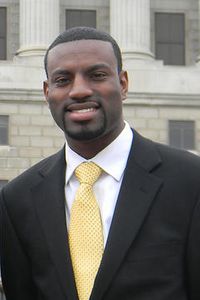 Ronald Bell, a People's Revolution member who is accused of a felony for discharging a gun toward the officer, also admitted to police that he punched Mensah multiple times, injuring him, in the violent mob attack at Mensah's girlfriend's house in August, the reports, obtained by Wisconsin Right Now through open records laws, say. Both Mensah and his police officer girlfriend were left with physical injuries after being punched and scratched during the attack, which occurred as multiple People's Revolution members swarmed his girlfriend's Wauwatosa lawn. Bowen was present during the incident, the newly released police reports say. Mensah, who is no longer on the force due to a settlement agreement, was cleared in three fatal on-duty police shootings, sparking the People's Revolution's ire. We reached out to Bowen for comment, but we didn't hear back.
The state rep's press release, issued shortly after the attack, raised questions from the start because of the way it tried to pin all of the blame on the injured officer; Bowen never agreed to sit down with police despite being at a scene where authorities say a felony occurred.
My statement on the incident involving Joseph Mensah and protestors in Wauwatosa this weekend: pic.twitter.com/StwDyUCWI4

— Rep. David F. Bowen (@DavidFBowen) August 10, 2020
Bowen's press release came at a critical time, when police were investigating the incident, and the DA was contemplating charges he would eventually issue against Bell and others. However, the newly released police reports show that even Bowen's own compatriots didn't think he told the truth. Bowen hasn't been arrested or charged in connection with the high-profile attack. The DA put the blame squarely on the side of the People's Revolution when issuing charges, and Mensah and his girlfriend were not accused by authorities of any wrongdoing.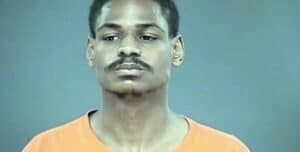 Bowen, whose district encompasses a swath of the northwest side of Milwaukee and parts of Glendale and Shorewood, has served on legislative committees dealing with Corrections, Community Development, Children and Families and Education. His website says he's been a member of the Milwaukee County Juvenile Detention Alternative Initiative Advisory Committee.
In his press release last August, Bowen tried to blame Mensah for the violence that erupted. "No one tried to kill him or his girlfriend. That's a lie. No one tried to enter his home. That's a lie. There weren't several shots fired. Another lie. No protestor shot at the back door. That's the biggest lie," he wrote.
Not according to the People's Revolution members who talked to the police and admitted that Mensah was the victim.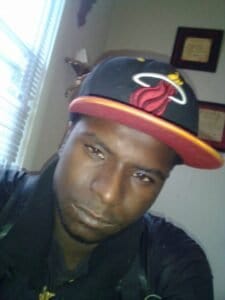 Niles John McKee, who worked for the Milwaukee Public Schools Recreation Department in a job on hold due to COVID-19, was the People's Revolution member who told police that part of Bowen's statement was "B.S.," and responded in the affirmative when asked if the statement contained "lies," the police reports say.
According to McKee, who had a handgun at the scene, Bowen said things to the public that he couldn't have seen, the reports say. Asked why Bowen would lie, McKee said, "I guess to make Mensah look like the bad guy." At another point, he called it a "potential lie."
Asked about Bowen's statement to the public, McKee responded, "That's not true," according to the police reports. Asked why Bowen would intentionally lie, despite swearing an oath to the Constitution of the U.S. and the State of Wisconsin, McKee stated, "That's ass backwards." He also offered, "to protect his people, I don't know."
Bell told police that Bowen, despite being at the scene and in the Target parking lot when People's Revolution members were buying toilet paper before the attack, "never tried stopping the protesters."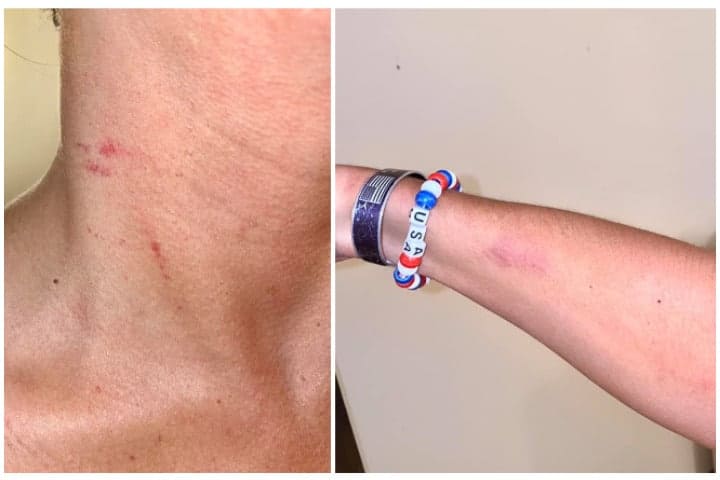 At one point, when a detective read him part of Bowen's statement blaming Mensah for the violence, Bell laughed and said, "that was a lie," the reports say.
"Bowen encouraged him not to turn himself in. Bowen and (Tiffany) Henry told Bell they had a lawyer for him and they would pay his cash bail," the police reports say Bell told a detective. Tiffany Henry has worked as a top staffer for U.S. Sen. Tammy Baldwin, running her Milwaukee office.