Jim Piwowarczyk, the founder of Wisconsin Right Now news site, has won a statewide excellence in journalism award from a prestigious press association for his news photography during the Kenosha, Wisconsin, riots.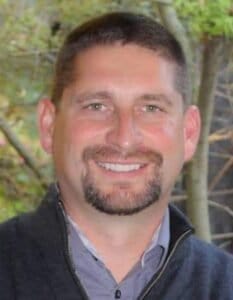 When riots broke out in the wake of the Jacob Blake police shooting, Jim Piwowarczyk and WRN contributor Jessica McBride headed to Kenosha to report from the ground as arson fires literally broke out around them. Piwowarczyk brought a camera, and his searing award-winning photograph capturing the grim realities from the scene won a Milwaukee Press Club award, the Press Club announced on March 12. Piwowarczyk was one of the Milwaukee Press Club's "2020 Excellence in Journalism Awardees" – "professional winners" – for his news photography entry, "Kenosha Burns."
Piwowarczyk photographed an American flag flying in front of a burning Department of Corrections building as onlookers milled in front of it.
"Jim walked into a very dangerous situation to take the award-winning photo," said McBride. "Our mission was to inform readers about what was really going on in Kenosha, and when we got there, there weren't many mainstream reporters still around, if any, especially in the areas where arson fires were literally breaking out as Jim took his photos. We felt that the public needed to understand what was really happening on the ground to form proper response to this national news event."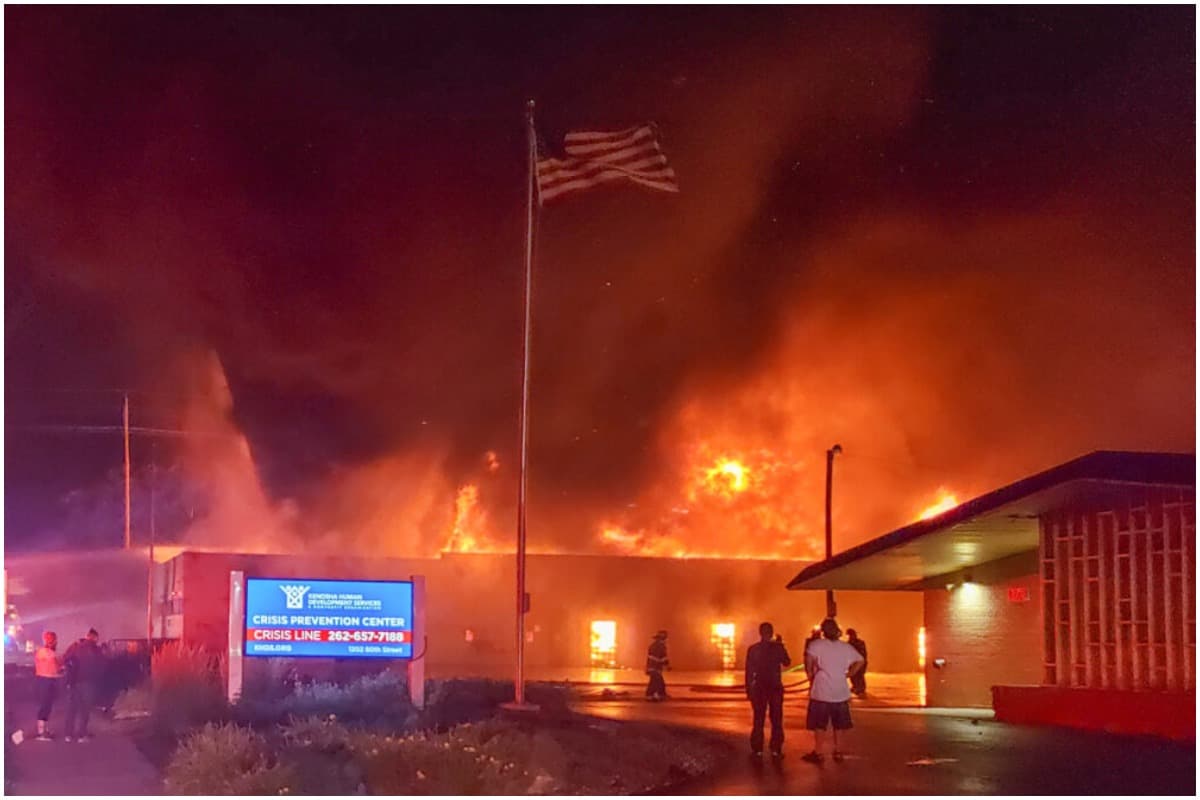 The Milwaukee Press Club is a statewide competition that received more than 800 entries from professional news organizations all over Wisconsin. Wisconsin Right Now was founded in August 2020 to tell readers news that they can't get elsewhere. Piwowarczyk is a former law enforcement officer who also works as a real estate broker. Many prominent journalists have won Milwaukee Press Club awards; it's considered one of the state's top journalism honors.
"The Milwaukee Press Club is the oldest continuously operating press club in North America, and possibly the world. After efforts to establish a press club in Milwaukee failed in 1860, 1882, and 1883, four journalists formally established the Milwaukee Press Club on Nov. 1, 1885," its website says.
Jim Piwowarczyk won an award in the category of best news photography, although the exact place – gold, silver or bronze – will not be known until the Press Club's virtual ceremony.
"The competition was judged by journalists from press clubs throughout the U.S., including statewide clubs in Alaska, Arizona, Florida, Idaho, Southeast Texas, Western Pennsylvania and metro area clubs in Cleveland, Los Angeles, New Orleans, Orange County, San Diego, San Francisco and Syracuse," the Press Club announced.
Since it was launched, WRN has had more than 1 million views of its stories.
Jim Piwowarczyk's Other Photos
In other photos from the scene, Piwowarczyk photographed an arsonist burning down a credit union, uplifting murals painted by local artists, the damaged shells of torched cars, and anti-police graffiti.
Wisconsin Right Now's other coverage from Kenosha included a story on Piwowarczyk finding evidence in the case (a shell casing), interviews with new eyewitnesses to the Kyle Rittenhouse shooting, an interview with a local business owner who captured alleged arsonists on video, and painted murals by local artists in Kenosha's downtown.