Gov. Tony Evers claims he's fixing "the darn roads" one pothole at a time. And he sent out pictures to prove it. What his press release obscures is the controversy over his proposal to jack up borrowing for Wisconsin's roads.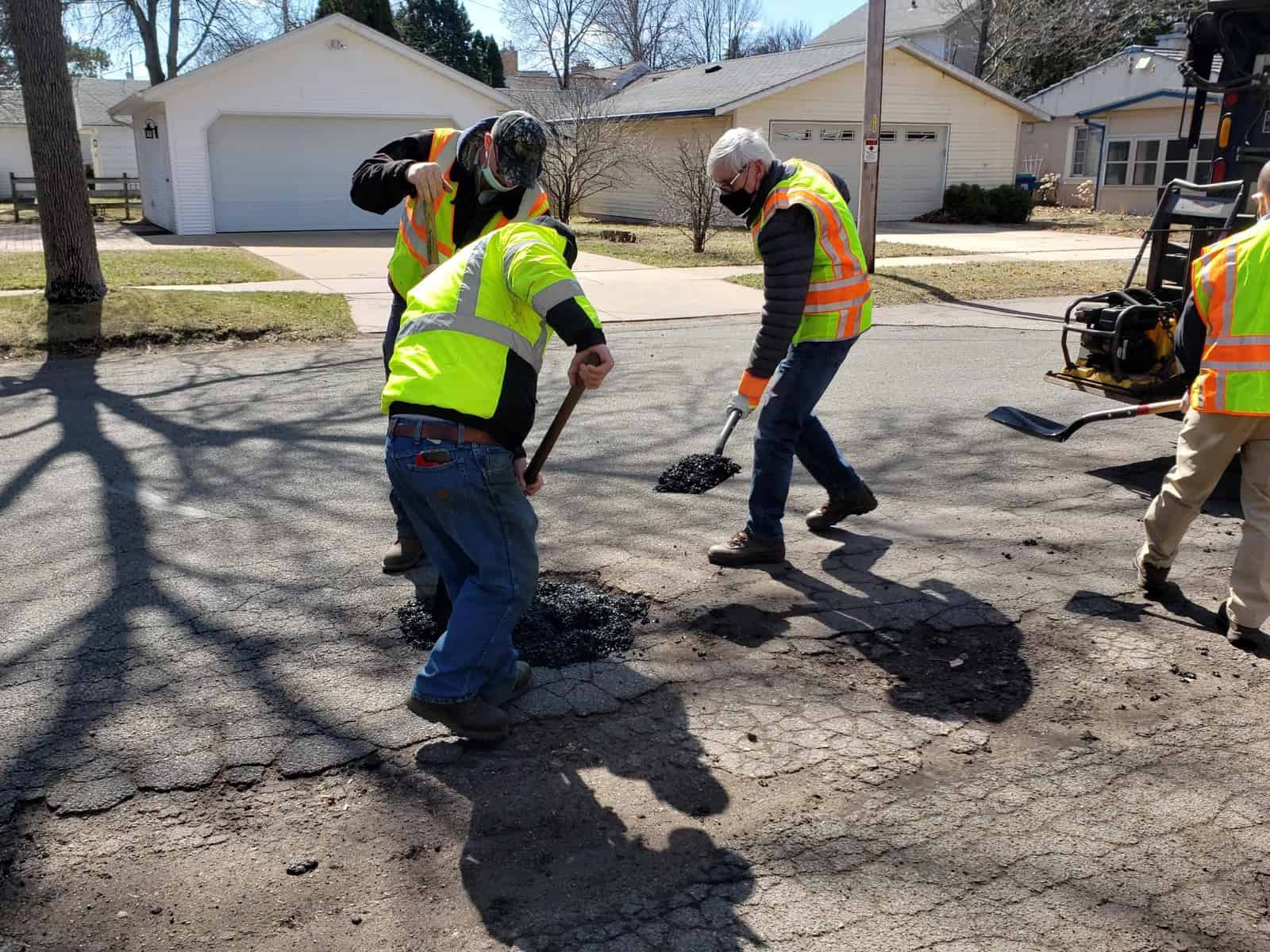 We think the governor could spend his time doing other stuff, like, well, you know, making sure people get their unemployment benefits in time or coming up with a budget that doesn't send debt soaring. But that's just us. Evers sent out a press release on the potholes. Seeing Evers dressed up like a road construction guy almost reminded us of Michael Dukakis in the tank, but not quite.
The story behind the press release: Taxing Tony, er Evers, is relying on a lot of borrowing to fund his budget (which has to get through the Republicans in the Legislature).
Evers wants to spend a whopping $2 billion on highways in his next budget. According to Madison.com, his proposed borrowing for roads would rise from $326 million in the previous budget to $555.8 million. Not surprisingly, Republicans have bashed Evers' budget.
"This to me looks like it's nothing more than a liberal Democrat from Madison's wish list to his donors and to his potential voters as he seeks re-election," said Assembly Speaker Robin Vos, R-Rochester, according to Madison.com. Vos was speaking of Evers' budget overall.
Transportation Secretary Craig Thompson also spoke favorably to Madison.com about the administration's approach to fund roads including "a mileage-based user fee," perhaps enacted at the national level. That "charges motorists based on miles driven." We think a lot of Wisconsinites would have a big problem with that.
"I do think that ultimately, nationally, a mileage-based user fee is the most logical next step, but there probably would have to be some interim steps in there to make sure that the funding stays there," Thompson told the Madison newspaper.
You won't see those things in Evers' press release, but here you go.

ICYMI: Gov. Evers, DOT Secretary-designee Thompson Head Out on Pothole Patrol to Fix Wisconsin Roads
Governor and secretary-designee make three stops across the state to discuss governor's biennial budget proposal
MADISON — Gov. Tony Evers together with Department of Transportation Secretary-designee Craig Thompson made three stops across the state yesterday on "Pothole Patrol" to repair potholes and discuss the governor's Badger Bounceback agenda's investments for local roads and highways. The governor and secretary-designee repaired roads in Chippewa Falls, Wausau, and Appleton, and spoke with local leaders about their communities' needs.
"I always said we were going to fix the darn roads, so that's what Craig and I spent the day doing," said Gov. Evers. "Repairing our roads isn't just a public safety measure, but having strong roads and robust infrastructure is vital to our Wisconsin economy. Our transportation system is critical to ensuring our state bounces back from this pandemic better than before it hit, which is why my Badger Bounceback budget builds on our last budget by bringing the state's biennial investment in general transportation aids for cities, villages, towns, and counties to the highest level ever."
"We're not just talking about fixing the roads, we're rolling up our sleeves and getting to work. Communities all across Wisconsin are seeing positive results from the state's investment in our transportation and this budget strengthens Gov. Evers' commitment to fixing our roads and enhancing our overall transportation infrastructure, while also addressing changes that our transportation infrastructure needs," said Secretary-designee Thompson.