"Our children, our choice" – Tomah parent Jennifer Walworth
When Tomah parents Jennifer Walworth and Catey Rice, who are both small business owners, learned that the school superintendent in their rural Wisconsin community was reversing course and suddenly pushing a Tomah mask mandate for kids, they took immediate action.
The Facebook group they started on Friday, Sept. 3, 2021, called Tomah Area Parents Against Mask Mandate, already has 1,400 members ("We need to let our children enjoy their childhood. Children need to be children," wrote one man in the voluminous comments from angry but determined parents who've joined the page). The petition they started that same day has 700 signatures. To appreciate how remarkable that energy is, consider that Tomah is a Monroe County community of just over 9,000 people, and the superintendent revealed that he was proposing the mask mandate on Sept. 3.
Business owners have created signs and T-shirts to help with the effort. "Retired vets, grandparents, students, they are saying we don't want this," said Walworth, in an interview with Wisconsin Right Now.
It's part of a great parent awakening. All over the state, parents have been rising up against public schools over issues relating to the pandemic and critical race theory. We've seen this phenomenon in communities from Germantown to Burlington and, now, when it comes to masks, Tomah. The twin issues have activated parents, and it crosses political lines in some cases.
"We've been forced to do this," Walworth said. "We've been forced to take back our schools because the people we trusted to make the right decisions are not; they're bowing to a very small percentage of people who are saying this is for the greater good, but it's infringing on our rights as Americans and as parents to do what's right for our kids."
Tomah Mask Proposal
In Tomah, the school year started with optional masks. Then, suddenly, the superintendent reversed course. He is recommending "universal face coverings" for all children in the district in grades 3K-12 to the local school board, which will hear the matter on Sept. 7. That didn't give parents much time to mobilize, but, using the power of social media, mobilize they did. The children would have to be masked when indoors and riding the bus.
"Current COVID 19 conditions in our district, community, and Monroe County indicate it is time to adjust our risk mitigation practices to achieve our goal," Mike Hanson, the superintendent of the Tomah Area School District, wrote on Sept. 3. "After review of local data, I am recommending the Tomah Area School District Board of Education approve the following practices at their September 7th Board Academy meeting set for 6:30 p.m. at the Tomah High School Main Gym: Mandatory face covering protocol for students 3K-12 and employees beginning September 9th. 14-Day mandatory quarantine effective immediately."
He added: "Universal face coverings allow us to reduce our quarantine radius from 6 feet to 3 feet. The district is unable to meet the mandatory standards of the 7 Day and 10 Day shortened quarantine guidelines enforced by Monroe County Health." The move was sudden; school had already started. Indeed, the district's welcome back to school video didn't contain mask-wearing.
Tomah is about 12 miles from Fort McCoy, the new temporary home to thousands of Afghan evacuees. Walworth said many parents are concerned that a COVID-19 spike in the county, which is driving the superintendent's decision, could be tied to that influx of thousands of people. People worry "they are contributing to the latest spike," she said of the evacuees. (We reached out to Fort McCoy to inquire about COVID numbers among evacuees, and we didn't hear back.) We've previously written about a local congressman's concerns about vetting of the evacuees and on an Associated Press report that some evacuees may have brought along child brides.
Walworth said that she and Rice want to stress one point above all: If parents want their children to wear a face mask, they believe that should be up to the parent. But if the parents don't want their children to wear a face mask, they believe that should be up to the parents too. In an interview with Wisconsin Right Now, Walworth cited parental concerns about children getting migraines, facial breakouts, and severe anxiety from mask-wearing; some parents say masks affect children's learning because they can't hear teachers or read their facial expressions. But she mostly painted the issue as being about parental rights.
"Our children, our choice," she said.
Others commenting in the Facebook group have echoed her comments. "Sad that it has to come to this. The school should know better!!!!" wrote one person. "Kids spent all summer playing softball, baseball, soccer, football, cross country. But now it's a thing????? Why?????" wrote another. Rice responded, "I think we should start our own school!!!"
Walworth is a farmer, and Rice runs a photography business. Both have small children in the district. Although they spearheaded the Facebook group and petition, many other parents are involved.
Walworth pointed out that Tomah is such a rural area that some kids get on the bus at 6 a.m. and get home at 5 p.m., and that's a lot of mask-wearing.
Wisconsin has recorded zero COVID deaths in the age group of 0-19. That's according to the state's own statistics. Although teachers and older staff obviously also work in school settings, the vaccine is available to them.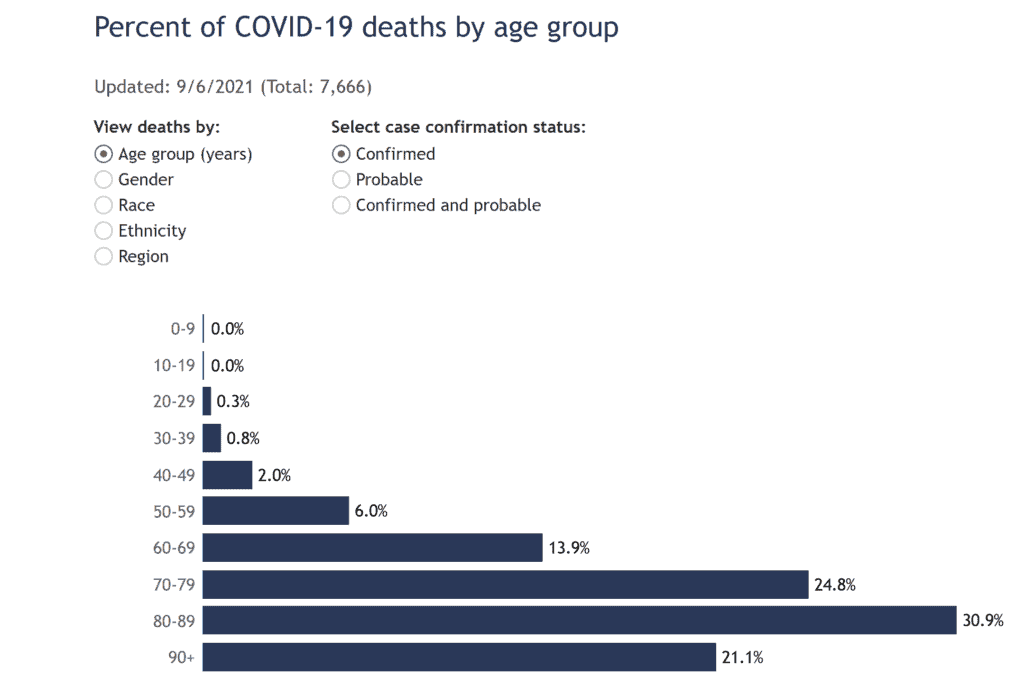 "They sent our kids back to school last Wednesday saying masks are optional, and by Friday afternoon they sent an email to the parents saying, we are going to have this school board meeting and the superintendent said this is what I am going to recommend to the board," said Walworth.
An August 2021 story in the Monroe County Herald had said the school district was starting the school year with masks being optional but was remaining "fluid" on the matter (with the exception of mask wearing on buses, which is a federal guideline.) That story said reaction at the August school board meeting was mixed on masks. The school is still offering parents the option of virtual instruction.
Walworth said officials are citing an "influx of COVID in our county," but they won't tell parents where the influx is coming from. "Right now it is such chaos over there (at Fort McCoy). (Officials) are spinning it any way they can," she said.
Walworth said she and her husband kept their son home last year, when there was a mask mandate in the school district. "Our child has a medical condition where he can not wear the mask," she said, adding that they sent in verification and were told he could wear a "full face shield." They tried the virtual system where they "sent the kids home with an iPad," but found it a "waste of time and money. We pulled him and home schooled him."
This fall, her son wanted to be back in school with his friends, but he doesn't want to wear a mask. She noted that both she and her husband grew up in Tomah and went to the same school district. She claims officials are saying "it's a liability issue with the insurance carrier" if they don't require masks, and she accuses the Monroe County Health Department of "strongarming" the district.
"If you want to wear one, wear one, but don't make me wear one," she reiterated of masks. "My son was excited to be back at school. When I told him that he may have to wear a mask, he said he didn't want to go back." He's only 6-years-old, a first grader.
According to Walworth, the School Board is a "liberal and Democratic board, hardcore." There's a divide between them and many parents and business owners who are very upset by the proposed mask mandate. "They're (parents are) like, 'Are you kidding me?'" she said. "You are messing with the lives of hundreds of parents." She said there is also a divide in Tomah between some elderly people who are "fearful of COVID" and parents of school-age kids.
She is worried it's all part of an attempt by school districts to "indoctrinate children" by making them feel "this is the new normal…your child is meant to grow and learn and socialize with people." Mask wearing inhibits that, she says.
Area COVID Cases
Although, statewide, there is an increase in COVID cases and deaths since July 2021, the numbers are still well under the highs in the state, which came in November 2020.