Former U.S. Attorney Steve Biskupic, acting as an independent investigator, has found that there is insufficient evidence that Wauwatosa Police Officer Joseph Mensah used unlawful deadly force when he shot and killed Jay Anderson in 2016. However, Biskupic is also recommending that the city's Fire and Police Commission fire Mensah – not because of the three shooting deaths since 2015 but because Biskupic claims the officer gave misleading statements to a talk radio host and would pose a hypothetical risk of shooting a fourth person.
DA John Chisholm later ruled that Mensah will not face criminal charges in the Alvin Cole death. Read that story here.
As to the possibility of a fourth incident, Biskupic wrote, "Will he hesitate, will fellow officers react differently? Will nefarious members of the public (given officer Mensah's high profile attempt to bait him? Those questions now objectively exist."
Read the full report here.
Mensah shot and killed three people on duty since 2015. The Anderson shooting and that of Antonio Gonzales were both previously ruled justified self defense by the District Attorney John Chisholm. Biskupic's report does not say Mensah's use of force in the Cole or Gonzales cases was lawful or unlawful, but he does release new details in those cases.
He says the officer shot Cole after Cole accidentally shot himself in the arm. Mensah then said Cole, who still had the firearm in his hand, and had fallen to the ground, pointed the gun at him, before he fired. There were multiple other officers who witnessed this shooting but they declined to speak to Biskupic so it's not clear what they witnessed the report says.
We reached out to Mensah through a loved one but have not yet received a response.
Biskupic, who is now in private practice, wrote that he found the "evidence insufficient to establish that Officer Mesnsah acted in violation of use of deadly force rules with respect to the fatal shooting of Mr. Jay Anderson on June 23, 2016."
---
Biskupic Thinks the Risk of a Fourth Shooting is Too Great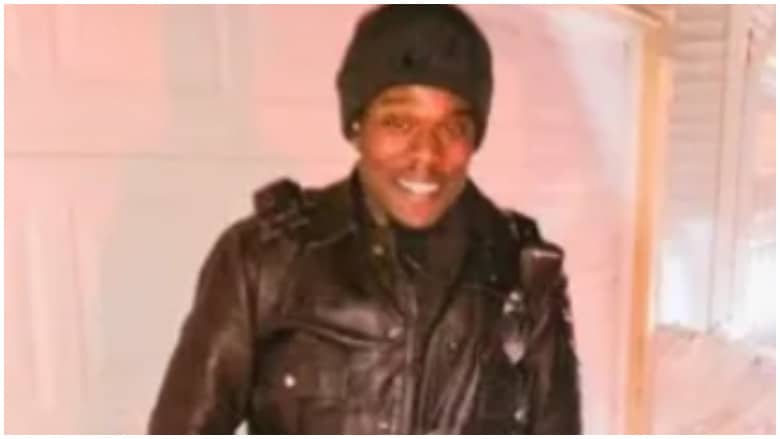 Biskupic wrote that he recommends that the Wauwatosa Police and Fire Commission "affirmatively remove Officer Mensah from active service. The risk and ensuing consequences to the Wauwatosa police Department and the City of Wauwatosa of a fourth shooting by this Officer are too great for this Commission to find otherwise."
He found that allowing "Mensah to continue the performance of his full police officer duties, including the concurrent authorization for the potential use of deadly force for a fourth time, creates an extraordinary, unwarranted, and unnecessary risk to the Wauwatosa Police Department and the City of Wauwatosa."
Biskupic also accused Mensah of making "public statements regarding the shootings that are inconsistent and misleading with respect to the facts of these matters." He said the statements violate an important policy strictly prohibiting an officer from publicly discussing the details of an ongoing investigation of an officer-involved fatality."
He found Mensah violated rule 9 that says an officer, regardless of intent, shall not create "a situation of unnecessary risk."
He also found that the officer violated rule 8 (dishonesty or untruthfulness, including "misleading information") and two policies restricting officers "from making unauthorized public statements regarding fatal shootings during pending investigations."
He believes that "the totality of Officer Mensah's actions after the shootings, including his public statements, further impair his fitness for duty, including his ability to testify in court as part of his official responsibilities."
He also found that there was insufficient evidence to find that, in the Anderson shooting, Mensah failed to follow policy regarding squad video recording device, failed to render medical aid, approached the passenger side, gave preference to conservative media, used social media to respond to critics, participated in a legal defense fund, received improper training or engaged in other activity purportedly in violation of the rules.
He found just cause to remove Mensah from duty and found that termination "would serve in the best interests of the Wauwatosa Police Department the City of Wauwatosa."
How Just Cause is Defined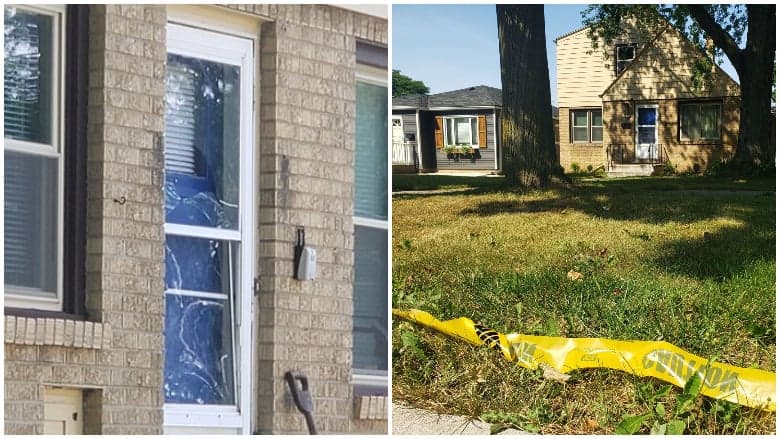 Just cause is required. How is it defined? There are seven standards, according to the Biskupic report:
"Whether the subordinate could reasonably be expected to have had knowledge of the probable consequences of the alleged conduct;
Whether the rule or order that the subordinate allegedly violated is reasonable;
Whether the chief, before filing the charge against the subordinate, made a reasonable effort to discover whether the subordinate did in fact violate the rule or order;
Whether the effort described in #3 was fair and objective;
Whether the chief discovered substantial evidence that the subordinate violated the rule or order as described in the charges filed against the subordinate;
Whether the chief is applying the rule or order fairly and without discrimination against the subordinate;
Whether the proposed discipline reasonably relates to the seriousness of the alleged violation and to the subordinate's record of service with the chief's department."
Burden of proof is a preponderance of the evidence. The complainant that provoked the Biskupic report is the family of Jay Anderson Jr. That's why he dealt with that death in more depth.
Biskupic was assisted by Michelle Jacobs, also a private attorney and former federal prosecutor. Five retired FBI agents also participated.
Mensah's lawyer didn't let him give an interview to the independent investigator. Legal counsel for five Wauwatosa police officers who were witnesses would not submit interviews without being provided protections Biskupic was not authorized to provide.
---
Jay Anderson Details in Biskupic Report
Biskupic's report claims:
On June 22, 2016, Anderson left his home to meet a close family friend at a bar in Milwaukee. Biskupic says that "friends and family members describe Anderson as mild-mannered and pleasant to be around. He was a proud father. Occasionally the stress of having young children at home caused Anderson to want a break to hang out with friends to drink and smoke marijuana."
Anderson possessed a firearm, a Ruger model SR9c, 9mm, semi-automatic pistol. A friend of Anderson said Anderson possessed it for safety because he lived in a dangerous neighborhood. The gun was purchased by a third party Anderson knew through pick up basketball. How and when it came into Anderson's possession is unknown.
Anderson had a prior misdemeanor conviction for possession of a firearm while intoxicated.
That night he consumed brandy and smoked marijuana with a friend, who suggested that Anderson go home. His blood alcohol level several hours after leaving the bar was still 0.11. Instead of going home, he drove alone to Madison park in Wauwatosa. The friend said he went there to "chill" and relax.
He entered the park at 1:37 a.m. He likely smoked more marijuana (the car was still filled with marijuana odor when examined by police officers an hour and a half later; and a very small amount of marijuana residue was in a paper fold in Anderson's pocket.)
Biskupic believes Anderson "likely fell asleep while sitting behind the wheel of the car. His loaded firearm was on the front passenger seat next to him."The parking lot that night was very dark.
The park was closed per Milwaukee County ordinance.
Mensah driving a Wauwatosa Ford Explorer SUV, entered the parking lot at 3:01 a.m.
He became a probationary police officer on 2015. He completed his probationary period on 2016. He was previously a Dane County deputy sheriff and UW-Madison patrol officer. He was "well-liked by his colleagues and considered by them to be a good officer. His fellow officers continue to strongly support him." Mensah's personnel file contains only one disciplinary incident, a letter of reprimand for negligently causing a minor collision. His file contains 14 pages of commendations from citizens and other police departments.
The evidence of what happened is in Mensah's statements, limited recorded dispatch audio and limited videotape activated by Officer Mensah after he shot Anderson.
Mensah drove into Madison park on routine patrol. The report gave Mensah's account to another investigator.
It says that he stated that he went to do a park check. The park was extremely dark. He approached Anderson's vehicle and activated his lights. He thought he saw movement in the vehicle. He approached the vehicle from the passenger side. He used a flash light. He observed the driver was "breathing fast" as if nervous or scared and was lying back against the car seat. He felt he was faking being asleep.
He tapped the passenger front window and announced his name and didn't get a response. After tapping a few more times, the drive woke up and looked at Mensah, he scanned his uniform and then looked down toward the front passenger seat, and then shrugged his shoulders and closed his eyes, leaning back in the seat.
Officer Mensah reintroduced his name and said "Wake up. Gotta talk to you." He also said he was with the Wauwatosa Police Department. The drive woke up again, turned the key, and rolled down the window. Mensah asked for an ID. The driver said no.
Mensah was standing an arm length away from the passenger front door. He observed the driver make several glances over to the passenger front seat then back up at him.
Mensah asked the driver if he had anything that would identify his name. The driver said no. Mensah became concerned the driver made several separate and distinct glances toward the passenger front seat. He stepped forward and looking into the interior of the vehicle. Mensah observed a handgun with extended magazine on the front seat.
He said it as hazy with the exact chain of events moving forward but he believed he immediately unholstered his weapon, kept it close to his body and pointed the barrel down tot the group. "I see the gun! Keep your hands where I can see them!" he said.
The driver initially complied and placed his hands in the air about chest or shoulder height. "However he suddenly reached toward the seat with his right hand while looking at the weapon (on the seat.) Mensah stated he immediately moved his weapon to the high ready position and ordered hand's up and radioed he has a gun! Step it up! The driver placed both hands in the air stating , 'What? There's nothing there! It's nothing!"
Mensah said, "I see the gun! Don't reach for it!" The driver again reached toward the front passenger seat. Mensah ordered, "Stop reaching for the weapon!" The driver pulled back and said, "It's nothing." Mensah said the driver made at least four separate movements with his right arm toward the front passenger seat. Each time Mensah ordered him to stop and the driver returned both of his hands into the air.
Mensah stated the last time the driver made a movement, instead of just his right arm moving toward the gun on the seat, his whole body lunged toward it. Mensah yelled, "Keep your hands up," but the driver did not comply and Mensah discharged his weapon 3-4 times, Mensah told investigators.
He felt exposed because he was in an open parking lot without any cover. He said he discharged his weapon because he knew the firearm was on the passenger front seat of the vehicle. He stated he ordered and pleaded with the driver numerous times to not reach for the weapon. He shot because the driver reached for the weapon and he believed the driver was going to use it against him.
Previous checks of the park resulted in illegal drugs, stolen cars, and foot pursuits, etc. The squad video shows Mensah standing outside the passenger door with his right arm extended. A subject is sitting in the driver seat and his right arm can be observed in the air. The driver was moving around with both hands in the air. Then, the driver's right hand was moving side to side. Then movement by the driver is observed and the right hand can be seen extending toward the passenger front seat. The right hand dropped from view. That's all according to the Biskupic report.
The medical examiner report says Anderson was struck by four of the six gunshots from Mensah's firearm. Three shots struck Anderson in the head.
---
Gonzales shooting
The Biskupic report claims:
On the evening of July 16, 2015, Mensah and another officer were dispatched to a report of a disturbance. They encountered Antonio Gonzales, 29, who was heavily intoxicated with a BAC of .255. He had been arguing with a person at the scene and brandished swords, including a Samurai sword with a 49-inch blade.
The officers encountered Gonzales outside the residence with the sword. Witnesses said the officers loudly instructed Gonzales to drop the source. He refused and taunted the officers, stating, "Bring it on."
The officers moved back but he continued toward them. Gonzales raised the sword above his head and moved within striking distance of Mensah. Both officers fired. Gonzales was killed. Officer Mensah was on the scene for one minute. Subsequent reviews determined that both officers acted properly.
---
Alvin Cole
Biskupic's report claims:
On Feb. 2, 2020, Mensah and other police officers responded to a report of a man with a gun at Mayfair Mall. When Mensah arrived, fellow officers and a Mayfair security officer were in pursuit of Cole and others who were with Cole through a mall parking lot.
"During the pursuit, while Cole was running away (sic) officers, Cole pulled out a handgun from a fanny pack and the gun fired, apparently accidentally, striking Cole in the arm. Cole fell to the ground into a crawl position, where he was surrounded by several Wauwatosa police officers. Cole was commanded to drop the gun, which was still in his hand."
Unbeknownst to the officers and likely Cole himself, Cole's firearm had become inoperable because the magazine was not attached and the bullet in the chamber had been fired. Cole did not drop the weapon. Officer Mensah and other officers approached Cole. According to Officer Mensah, Cole pointed the weapon at him and, fearing for his personal safety, Mensah fired his gun at Cole five times, repeatedly striking Cole and causing his death. Cole still had his own firearm in his hand after being shot. No other officer fired. Officer Mensah was on the scene less than 30 seconds before encountering and shooting Cole.
---
Mensah's Radio Interview
On July 28, Mensah gave a broadcast radio interview to WISN 1130 talk show host Dan O'Donnell. O'Donnell stated that "in fact the suspect ran out of the mall and shot at you."
Biskupic wrote that this was an inaccurate statement because Cole did not fire at Officer Mensah or any other officer. Cole shot himself in the arm while running away from the officers. Throughout the interview, Mensah discussed the Cole shooting but did not correct this misstatement, states Biskupic.
Mensah further stated he agrees his suspension was an injustice. He also told O'Donnell that "we have over half a dozen officers within these past five years that have gotten in several critical incidents of shootings."
In fact, according to Wauwatsoa PD, there are not over a half dozen officers who in the last five years have fired their weapons on several separate incidents. The chief stated no Wauwatosa police officer during this time frame has fired his or her weapon in citizen encounters more than once except Officer Mensah.
Mensah suggested his suspension was racially motivated. He said, "either they displayed a weapon, went for a weapon, fired that weapon in every single one of them." He said "you have people who are committing crimes where I'm going to calls where people have committed crimes. They present a weapon at an officer."
In Anderson's case, Mensah was not called to investigate a report of a crime being committed, said Biskupic. Mensah said where a shooting "turns fatal or nonfatal is not up to us."
The current complaint on the Anderson shooting was not filed until June 2020. Mensah had said, "Why does the Fire and Police Commission have an issue with it now? The incident in 2016, they have an issue with it now. Now to 2020 I'm suspended for no reason but just suspended."
Mensah gave a different account about triggering of the squad camera in one case. He said he had repeatedly tried but failed to activate the camera. On the radio he said, I turned it on. I turned it on because I knew that people would want to believe me but I wanted I needed them to."
On Mensah he concluded the Anderson shooting with within legal bounds but raised concerns that Mensah thought Anderson was faking sleep but Anderson was sleeping or passed out from alcohol or drug use.
He stated his recall was hazy, a troubling response about so serious an event, in Biskupic's mind.
Anderson did not have a firearm in his hand and some ambiguity exists as to his true intention in moving in the general direction of the firearm, said Biskupic. Mensah gave conflicting statements about when and how his squad video was engaged and in Gonzales turned off his camera en route.
He also gave a podcast interview. The police chief said he didn't have permission for the interviews.