Milwaukee County District Attorney John Chisholm has announced that he will NOT file criminal charges against Wauwatosa Police Officer Joseph Mensah in the death of Alvin Cole outside Mayfair Mall.
"In this case, there is sufficient evidence that Officer Mensah had an actual subjective belief that deadly force was necessary and that belief was objectively reasonable. I do not believe that the State could disprove self-defense or defense of others in this case and therefore could not meet the burden required to charge Officer Mensah. With this I conclude my criminal review of the matter," Chisholm wrote in a written decision obtained by Wisconsin Right Now.
Chisholm wrote that "Alvin Cole was in possession of a stolen 9mm pistol that day. Mr. Cole should not have been in possession of a firearm for any lawful reason which may have been why he fled from police. He had that pistol concealed in a sling bag that he brought to May fair Mall. He was involved in an argument in the Mall with another Patron and displayed the firearm, which again, may be why he fled from police. He was encountered by Wauwatosa Police in the parking lot of Mayfair Mall, ran from the police, discharged the firearm and was ordered to surrender the weapon. He did not surrender the weapon and in fact, according to officers, pointed the weapon at them."
Watch the video that Chisholm released:
The report also says that authorities found a Facebook picture of Cole with a firearm from the night before the incident. Cole was prohibited from possessing firearms because of felony juvenile adjudications and because of his age. (He went by the nickname GlockBoy ManMan on Facebook).
This is what Chisholm wrote of the key moments:
A pursuit of Cole, partially captured by Officer Shamsi's video, followed during which time one of the male individuals (KD) was detained by Officer Schleis, and Mr. Cole was pursued by Mayfair Security guard DB, Officer Shamsi, Officer Mensah and Officer Johnson in that respective order. During the pursuit a shot was discharged from Cole's vicinity (this is captured by Shamsi's video/audio and Olson's audio) and Cole went to the ground with a firearm in his right hand. Because it was later determined that Alvin Cole had a graze wound to his left forearm, and because a spent casing was still in the chamber of the firearm recovered from Cole, it is believed that Cole discharged the firearm while running. Cole was ordered to surrender the firearm by Officer Shamsi who was closest to him. Officers Olson, Shamsi and Mensah all stated that at some point Mr. Cole pointed the gun in their direction and did not surrender the firearm. Officer Mensah fired 5 rapid succession rounds at Mr. Cole which ultimately led to Mr. Cole's death.
Read it in full here.
Chief Barry Weber released a video statement in response.
The decision marks the third time that the DA has cleared Mensah in a police-related shooting. He previously ruled that the shootings of Antonio Gonzales and Jay Anderson were justified self defense. All three shootings happened since 2015 and have sparked outrage among the protest community. Anger boiled over when a protester is accused of discharging a gun at Mensah.
The news of the Chisholm decision came as former U.S. Attorney Steve Biskupic, acting as an independent investigator, found separately that there is insufficient evidence that Wauwatosa Police Officer Joseph Mensah used unlawful deadly force when he shot and killed Jay Anderson in 2016. That finding just backs up Chisholm's previous ruling on that case.
However, Biskupic is also recommending that the city's Fire and Police Commission fire Mensah – not because of the three shooting deaths since 2015 but because Biskupic claims the officer gave misleading statements to a talk radio host and would pose a hypothetical risk of shooting a fourth person.
As to the possibility of a fourth incident, Biskupic wrote, "Will he hesitate, will fellow officers react differently? Will nefarious members of the public (given officer mensah's high profile_ attempt to bait him? Those questions now objectively exist."
Read the full Biskupic report here.
---
Chisholm Provided a Detailed Chronology of the Shooting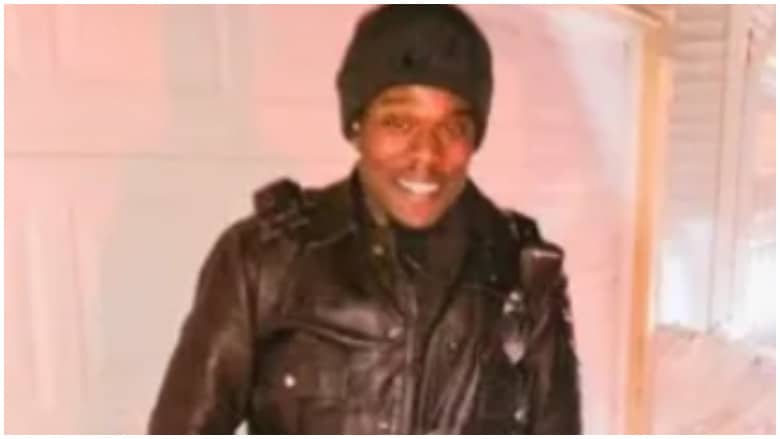 Chisholm detailed what happened in the mall before police arrived. He wrote:
"A short time after arriving at the mall Mr. Cole encountered an adult male, SI, they exchanged words, it escalated to a verbal confrontation and Mr. Cole revealed to SI that he was armed with a pistol by displaying the gun. SI responded angrily and a portion of that confrontation was recorded by a citizen and posted on Facebook. Mayfair Security separated the two individuals and asked them to leave the mall. SI informed security that during the encounter the person he was speaking to had a gun that was displayed, at which time Mayfair Security contacted the Wauwatosa Police Department."
He said that a general description of Mr. Cole was broadcast and five Wauwatosa Police Officers, including Mensa, responded to the Mall in their marked police squads which are equipped with video recording cameras.
His report says Cole's gun was a weapon that a woman reported missing to police because the Department of Corrections had come to her house to check on a person suspected in a homicide.
The report contains an interview with the man who had an altercation with Cole at the mall. The report says:
SI told him (Cole) that he was not afraid and that he should just go home because he was a kid. SI saw the subject pull the gun out further and saw it had green sights and an extended 30 round magazine. SI tried to grab the gun but the subject turned away from him, preventing him from grabbing the gun. When he tried to grab the gun a second time a security officer that worked for the mall grabbed him. He then reported to security that the subject with the fanny pack had a gun.
The report gives transcript from one officer's mic:
Any squad for an update (Wauwatosa Dispatch)
Drop the gun, Drop the gun (Olson to KH and TV))
Get on the f*cking ground, get on the fucking ground (Olson to KH and TV)
No Gun (Comes from KH or TV per Olson)
(Discharge) (Olson states he recognizes this as a firearm discharge)
No gun, no gun, no gun(or I'm down, no gun, no gun) (KH or TV or both per Olson)
Quiet (Shamsi)
Hey, put it down, put it down (Shamsi)
No gun (KH or TV per Olson)
Get on the ground, get on the ground (Olsen—directed to KH and TV)
The gun is out, the gun is out (Mensah per Olson)
Throw it, throw it, throw the fucking gun (Shamsi)
(discharge interrupts last "throw the fucking gun")
Stop, Stop (Olson)
The report gives the account of other officers for the first time. It quotes Officer Olson as saying that he heard a loud bang "which he believed to be a gunshot coming from where he just observed (Cole) with the shoulder bag. At this point PO Olson stated he thought he was being shot at by the person with the sling bag….The subject's right arm was extended toward PO Olson and PO Olson observed a firearm in the subject's hand. At this point PO Olson feared for his safety."
---
It's Now Believed That Cole May Have Accidentally Shot Himself in the Arm, According to Biskupic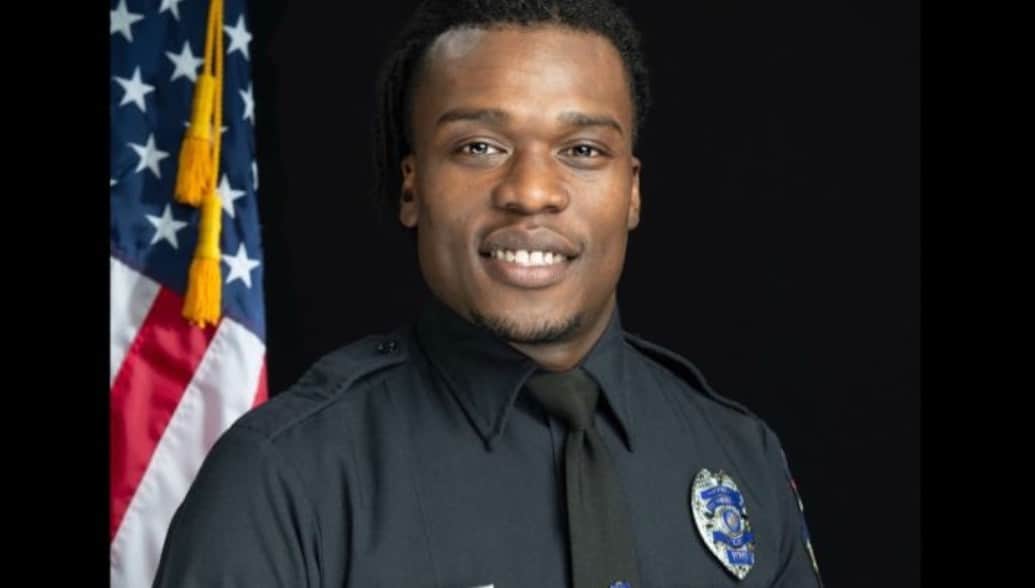 The Biskupic report says the officer shot Cole after Cole accidentally shot himself in the arm. Mensah then said Cole, who still had the firearm in his hand, and had fallen to the ground, pointed the gun at him, before he fired. There were multiple other officers who witnessed this shooting but they declined to speak to Biskupic so it's not clear what they witnessed the report says.
Biskupic's report claims:
On Feb. 2, 2020, Mensah and other police officers responded to a report of a man with a gun at Mayfair Mall. When Mensah arrived, fellow officers and a Mayfair security officer were in pursuit of Cole and others who were with Cole through a mall parking lot.
"During the pursuit, while Cole was running away (sic) officers, Cole pulled out a handgun from a fanny pack and the gun fired, apparently accidentally, striking Cole in the arm. Cole fell to the ground into a crawl po