Since 2019, Gov. Tony Evers' Parole Commission has released hundreds of convicted criminals, freeing them early on parole mostly into Wisconsin communities, including more than 300 murderers and attempted murderers, and more than 47 child rapists.
---
---
Brian Pheil was one of them. His release was discretionary.

23rd in the series.
The killers snuck into the Superior, Wisconsin, home of John Ennis, a retired firefighter, intending to rob him. They beat him, discharged a fire extinguisher in his face, stabbed him in the chest and throat, and strangled him with a vacuum cleaner cord, according to court records. The "mastermind" was Brian Pheil.
"I consider Brian Pheil to be an extremely dangerous and violent young man…without even the capacity to show any remorse for what he's done," the judge said at sentencing, according to old newspaper articles from the time.
After midnight on June 18, 1987, Pheil and two co-assailants "attacked and killed an inebriated, retired firefighter in his home," court records say.
A co-assailant testified that Pheil "masterminded the crime, broke into the home, sprayed the victim with a fire extinguisher, struck him with the extinguisher, cut his throat, stabbed him in the chest, and strangled him with a vacuum cleaner cord," court records continue.
---
Evers' Parole Commission Released Brian Pheil Early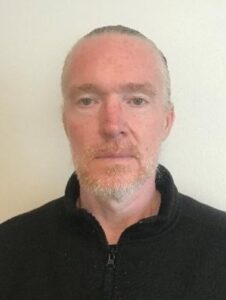 Date paroled: 12/16/2021 [You can look up his parole date here by putting in his name and clicking on "movement"]

Currently Resides: Spooner, Wisconsin
Age: 52
Convicted: Douglas County, 1988, first-degree murder
Sentence: Life sentence plus 35 years. People convicted of life sentences are not eligible for mandatory release. The parole was discretionary.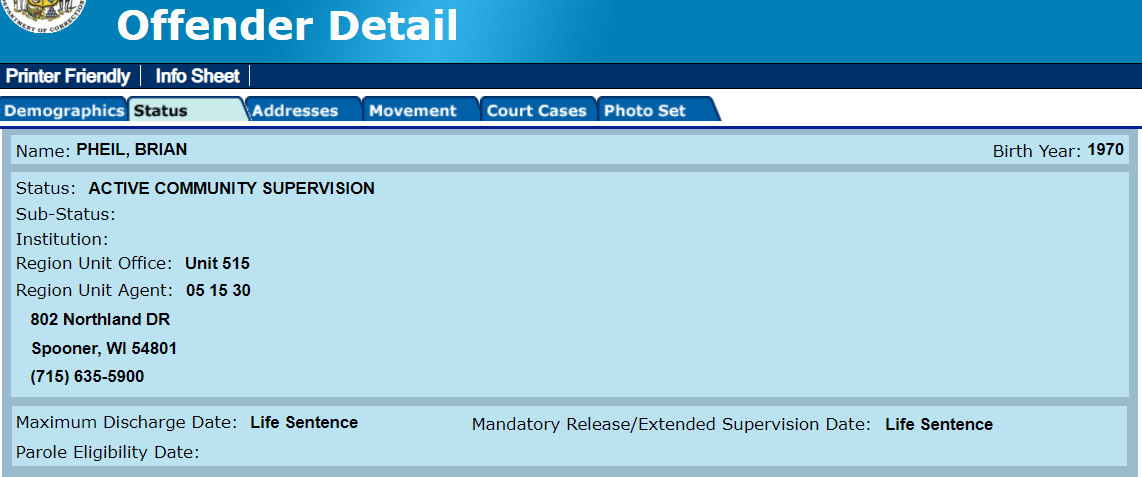 ---
The Victim
John "Jack" Ennis, a 55-year-old Superior, Wisconsin, retired firefighter

---
What The Killer Did
The victim was John Ennis. Pheil, then 17 (but 18 when convicted), was the victim's neighbor. He robbed the house with two other juveniles who were low on cash and decided to rob Ennis.
According to an April 1988 Associated Press story accessed via Newspapers.com, Judge Michael Lucci sentenced Pheil to life in prison plus 35 years.
The judge called Pheil "cold and calculating. I consider Brian Pheil to be an extremely dangerous and violent young man…without even the capacity to show any remorse for what he's done."
The judge described him as the leader, even though Pheil minimized his role. He was a 9th grade dropout from a troubled home. The victim's daughter said the sentence satisfied her, but added, "It's not replacing anything."