We met Orlando Owens on a gray weekday in a humble red-brick storefront church along W. Center Street in Milwaukee called Greater Praise Church of God in Christ. It's not far from one of the nation's most challenged zip codes, 53206. That zip code's unemployment rate hovers around 50 percent, and 34 percent of males in prime working years were not in the labor force at all one recent year. Across the street from the church and its parking lot full of job shuttles, some buildings are boarded up with green plywood. It's not uncommon for shootings to erupt nearby; seven people were shot in a funeral home just down the road the day before.
We'd been hearing good things about this jobs program for some time. One Milwaukee community activist, Tory Lowe, told us he checked it out and determined it was legitimately helping people; he praised Owens as a man of action. We decided to see for ourselves. In a sea of depressing news about things that are falling apart, this is something that's working.
Owens has what can only be called presence. He's an energetic man with a pastor's booming voice and say-it-like-it-is style, and the men assembled before him in the church appeared ready to listen. Owens, who is the southeastern Wisconsin regional director for U.S. Sen. Ron Johnson, addresses the new job seekers as a father might; his empathy is grounded in realism and tough-talking truths. He's also running for state Assembly in this historically Democratic district as a Republican, but that's another story. It's Jason Fields' old district, and a Republican hasn't competed here in 40 years. The Joseph Project is a team effort among Owens, Pastor Jerome Smith, and U.S. Sen. Ron Johnson's Wisconsin state outreach director, Scott Bolstad. They developed the jobs program together. It doesn't take any government money but relies on donors, business partners, and volunteers.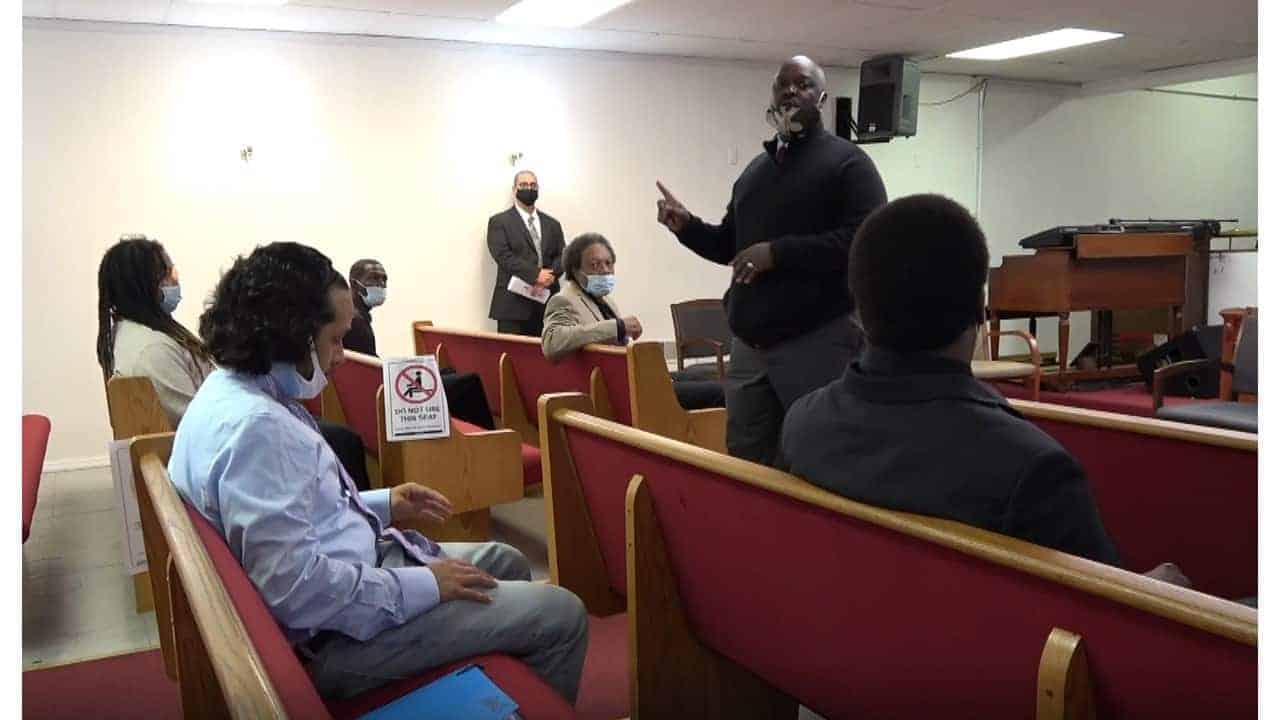 One job seeker was living at the Milwaukee Rescue Mission when he heard about the Joseph Project in chapel. Another was released from federal prison for bank robberies only a few weeks ago but wants to forge a career in landscaping. A third is a sex offender, which he matter-of-factly reveals because he's not sure how to tell employers about it during the job interviews he's determined to get. All of the men share this in common: They're here because they say they're ready to work. But to work you need to find a job. The Joseph Project is a faith-based initiative in Milwaukee's inner city that helps them get one. If ever there was a place for genuine second chances, this is it.
Owens faces the group of suit-wearing men, mostly Black and Latino, some young, some middle-aged. They are scattered around pews in front of him, listening intently. Through the Joseph Project, they are given business suits, resume and financial training, subjected to mock interviews, and then they're linked with good-paying jobs and, if they get them, they're literally driven there. The shuttles, including one called Big Bertha, sit outside the church. Downstairs, executives with R & R Insurance and First Midwest Bank wait to give the men a realistic taste of a job interview.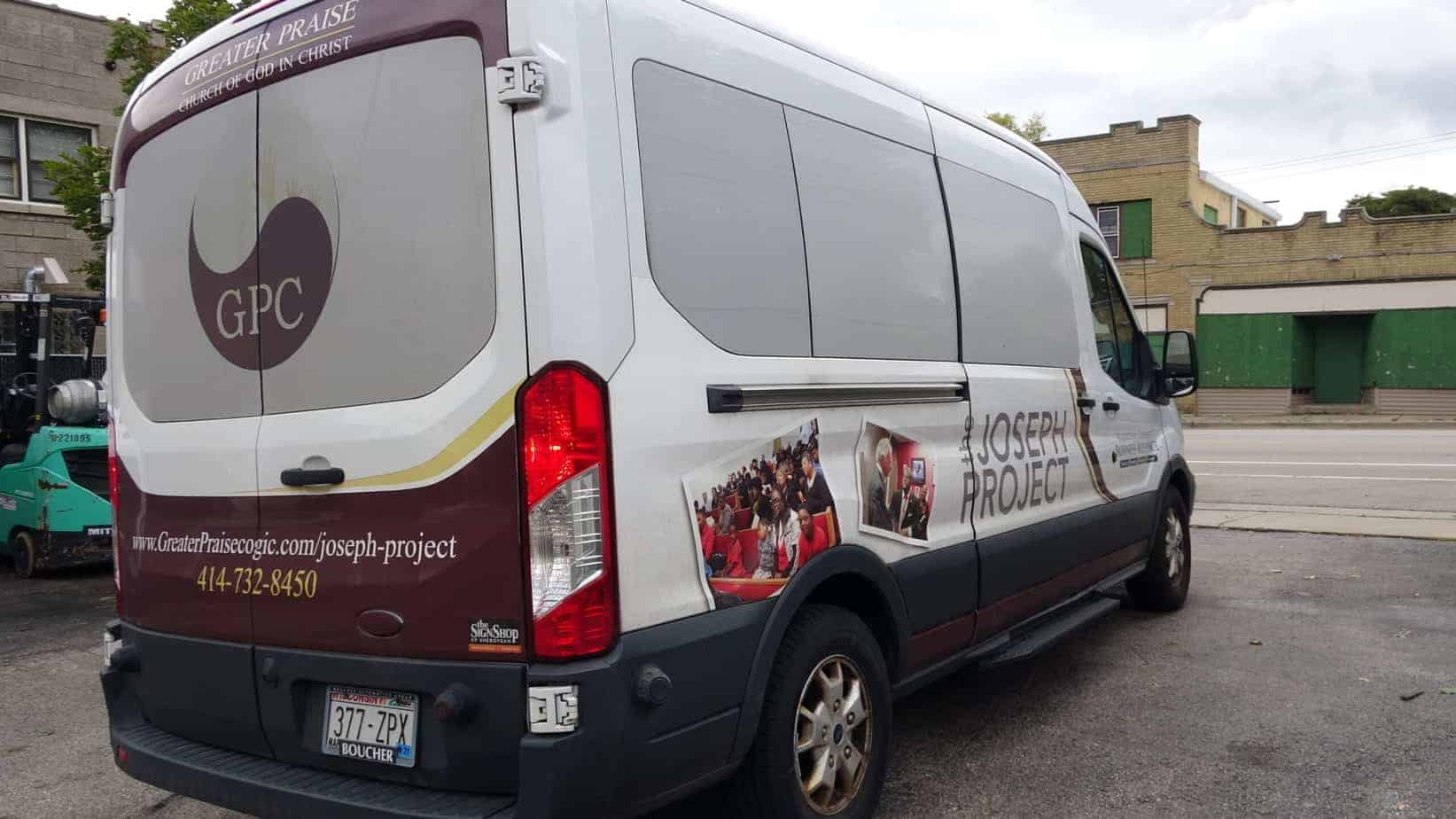 Owens says the men, who are recruited through social media advertising, churches, and other methods, are asked to list the highest amount they've ever worked for, and they reveal amounts like $9.50 or $10 an hour. "These are grown men with families. How are we going to think they are going to make it on that?" he says. The project focuses on "getting people to where the jobs are" that pay better. He thinks the men will become role models back home in their neighborhoods, known as people who "go to work every day." The goal isn't to transplant them elsewhere; it's to keep them where they are and make them magnets for change. But the city jobs just aren't there, although the workers are; meanwhile, companies in places like Sheboygan Falls desperately need workers.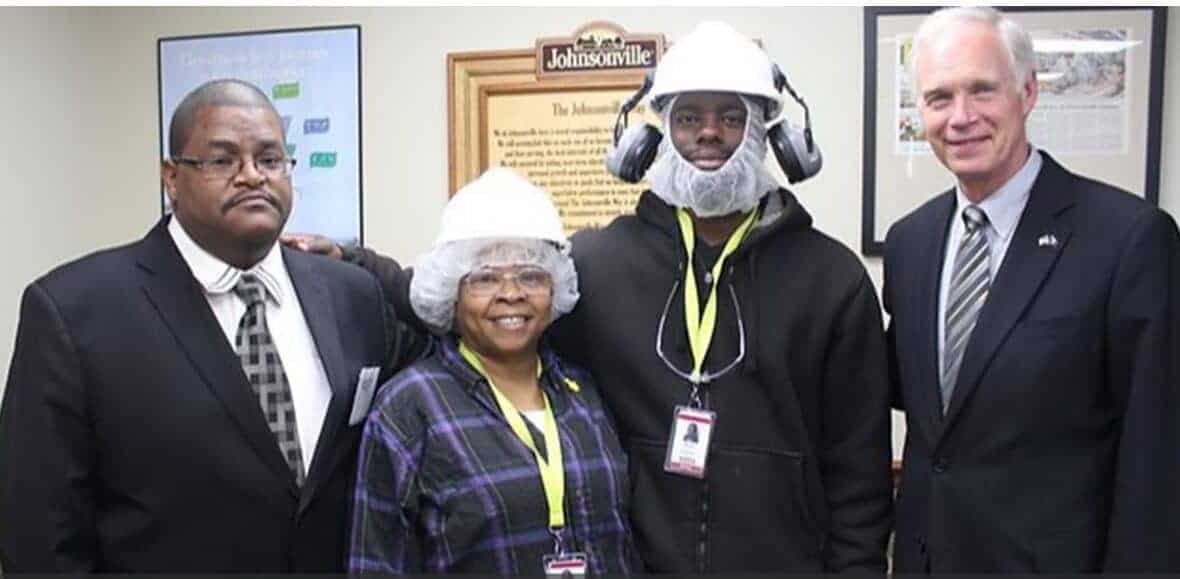 "Everything we do has a purpose," Owens tells the men. "God didn't need perfect people. You all have something to bring to the table." He tells them to have the confidence of "MJ in the '90s or LeBron in the 2000s. What people want to hear is, 'Do you own up to what happened?'"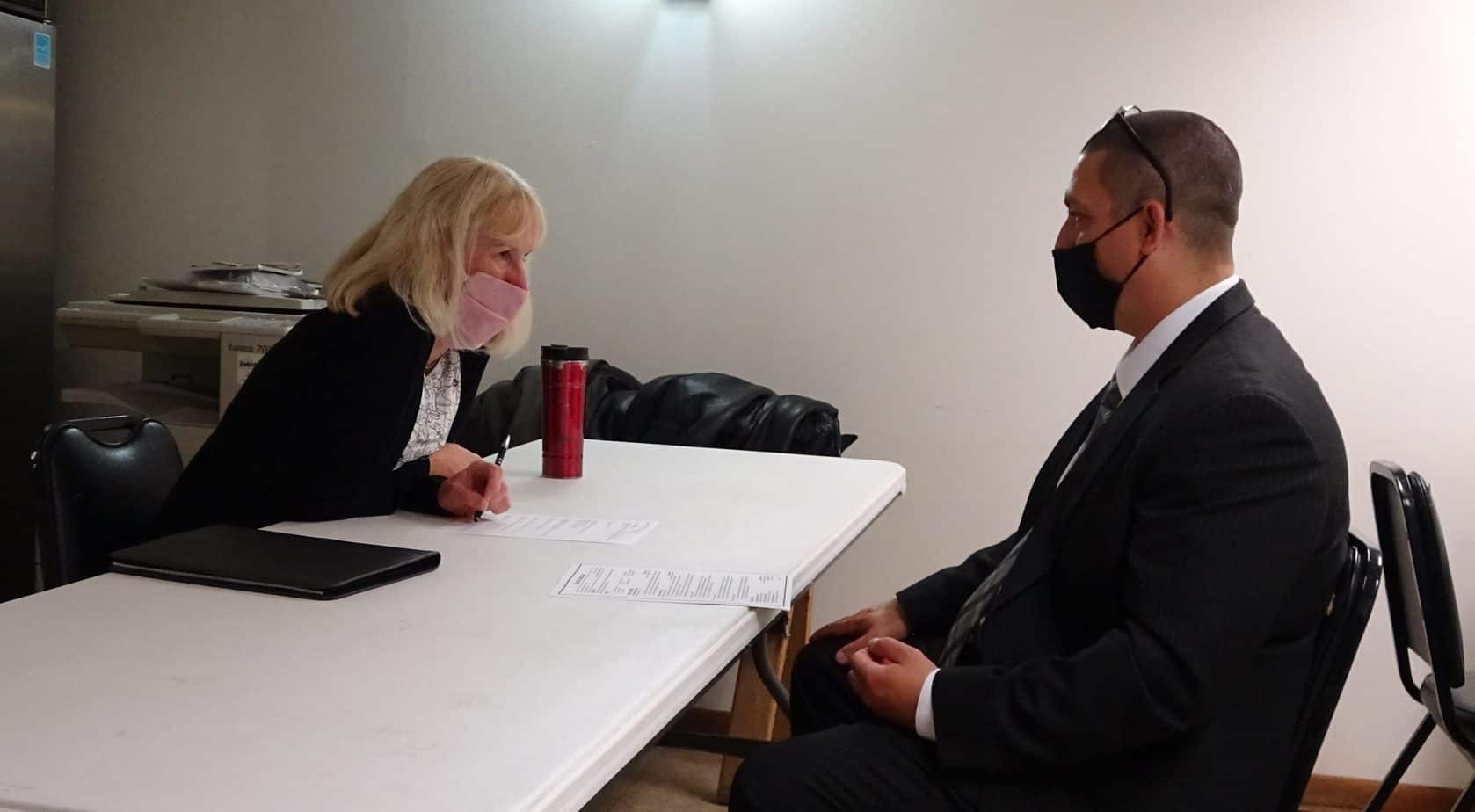 "You don't go into an interview and say, 'Please give me a shot," Owens advises the men, sternly. "That doesn't sound confident. You have something to offer these companies also."
As for their criminal histories and gaps in employment due to incarceration, Owens advises, "Hit it, quit it, and get out of it. You have to bring it up. Own up to it. Say, 'I've paid my debt to society, but I've learned from that'…Everybody loves a comeback story."
One of the men in the program who wants that comeback story to happen is Joshua Mitchell, 26, who is originally from Chicago. He got out of federal prison for bank robbery three weeks ago. He has skills in landscaping and hopes to work in that area, perhaps starting his own company someday. He feels the Joseph Project volunteers are "honestly willing to help us. It's shocking to me. I haven't had anyone willing to help me before." If it wasn't for the Joseph Project, he would "still be filling out applications at temp agencies." Now he has a chance for a career. He won't feel judged here. It benefits no one in society if people who've served their time can't transition into positive members of the community.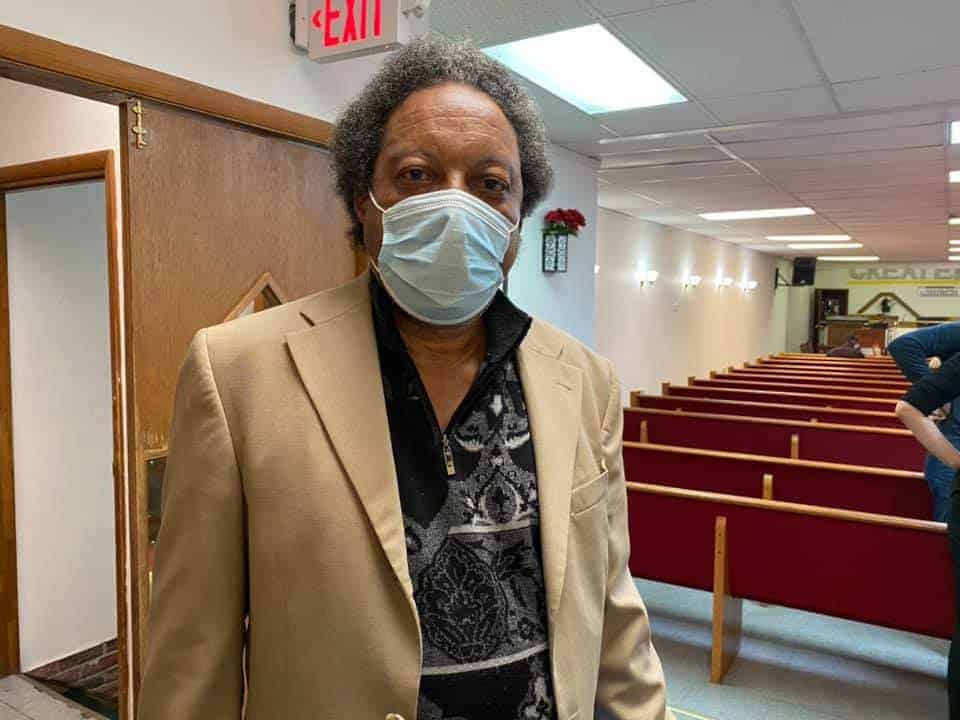 Another man in the program is Cedric Williams, 58, of Milwaukee. He was living at the Milwaukee Rescue Mission when he learned about the Joseph Project. "It's opened doors for me and given me a better understanding of myself and what my goals are," he says of the project. "It's opening doors I wouldn't see open on my own." He ended up at the Rescue Mission after casting aside the drug dealers he was hanging out with; he's been employed before but substance abuse made that fall by the wayside the last five years. "I don't want to be in jail," he says now.
Bolstad said the program "removes all of the obstacles" to employment. "We give them transportation, provide clothes." One man rode to work in a Joseph Project shuttle for four years. Another has now been able to purchase a house. One of the project's biggest employers is Denali Ingredients, a New Berlin company that makes Moose Tracks. Johnsonville LLC in Sheboygan Falls is another. Milwaukee is just one of four locations; there are others in Wausau, Green Bay, and Sheboygan Falls. Each has different challenges. In Wausau, it's substance abuse; in Green Bay, homelessness; in Milwaukee, a variety of issues; and Sheboygan Falls is too new to say.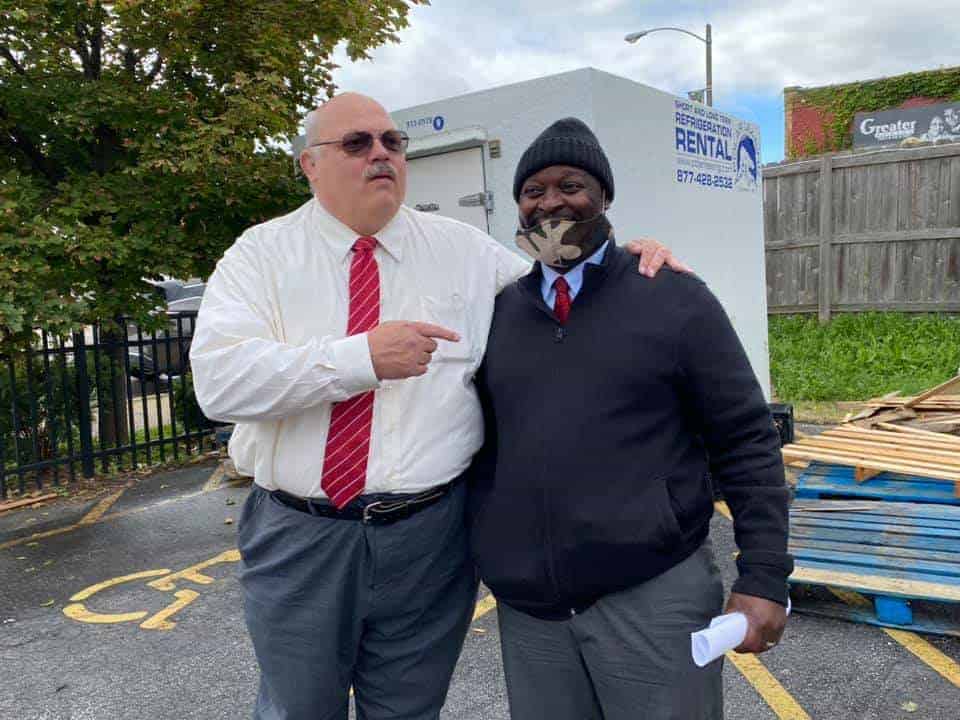 According to Bolstad, the program, which started in 2015, has helped about 800 people with more than 500 of those gainfully employed in life-sustaining jobs ($15 an hour in some cases) with full benefits. Employers say the retention rate, about 70%, is better than it is for employees who walked in the door on their own. The program also works with people in the House of Correction on work-release privileges. Bolstad said that Owens hatched the idea when he was in a meeting in Sheboygan Falls with business leaders who wanted the Senator to give them money because they didn't have enough workers, and he indicated the workers were in Milwaukee. The idea was to connect them.
"Orlando is kind of the hammer around here," says Bolstad. "He has a sixth sense about people. He is someone who cares about the people. We need new ideas to break this depression that hangs over the city."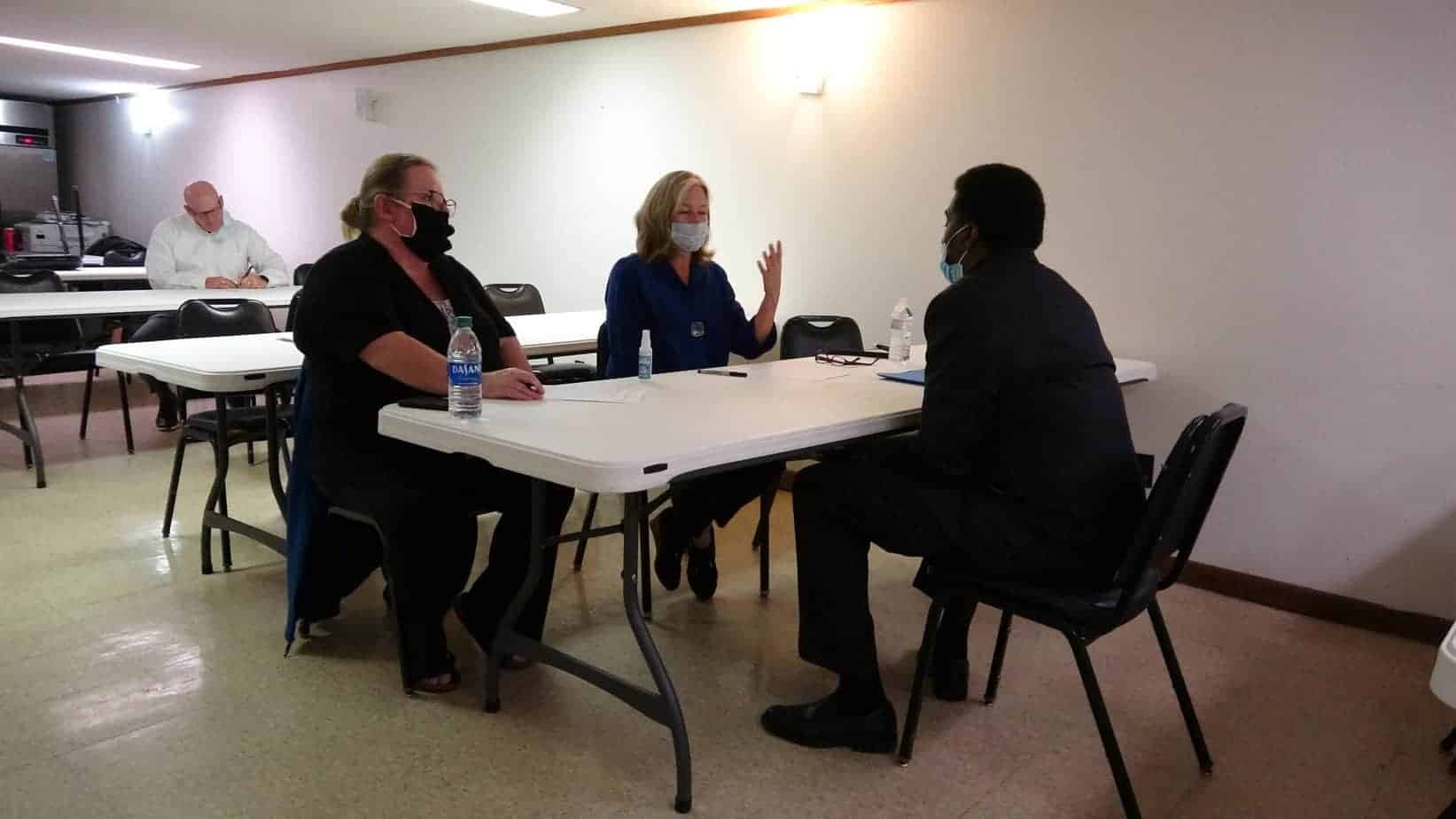 Owens believes the system "can break people down." Now he tells the men to be the "narrators of your own stories."