"I have concluded along with Milwaukee DA, Wauwatosa, PD, Milwaukee PD, as well as an independent investigation conducted by Wauwatosa Police and Fire commission that Mr. Mensah's use of force was consistent with the Federal and State laws, Wisconsin training and uniformly applied police policy". – Waukesha County Sheriff Eric Severson
Former Wauwatosa police officer Joseph Mensah has been sworn in as a deputy sheriff in Waukesha County.
Wisconsin Right Now has confirmed the news with a source close to the situation.
Mensah is the former officer who left the Wauwatosa police force after enduring a vicious assault and repeated harassment from members of the protest/riot group, the People's Revolution.
Wisconsin Right Now's Jim Piwowarczyk has been writing a series of investigative stories exposing what really happened to Mensah and his police officer girlfriend in August when they were beaten and shot at by members of the group.
The group focused on Mensah because he was involved in three fatal on-duty shootings. However, each shooting was ruled justified self defense by District Attorney John Chisholm.
In a press release, Waukesha County Sheriff Eric Severson said,
I have extended an employment offer to Mr. Joseph Mensah, which he accepted, for the position of Deputy Sheriff. Mr. Mensah progressed through an extensive, thorough and exhaustive hiring process.

While some have expressed concerns about Mr. Mensah's past use of force, I assembled a team who exhaustively reviewed Mr. Mensah's previous work history. I have concluded along with Milwaukee DA, Wauwatosa, PD, Milwaukee PD, as well as an independent investigation conducted by Wauwatosa Police and Fire commission that Mr. Mensah's use of force was consistent with the Federal and State laws, Wisconsin training and uniformly applied police policy. This is consistent with all other investigations.

Mr. Mensah will enter a supervised field training program where he will be afforded the same opportunities as every other Deputy working for the Waukesha County Sheriff's Office.
The hiring enraged Vaun Mayes, the BLM protest leader from Milwaukee who, police reports say, was at the scene filming when Mensah was attacked in August. Mayes, who is on pretrial release on federal charges involving an alleged firebombing plot against a police precinct, wrote, "Call Waukesha and say 'Excuse me, but wtf yall smoking over there?' They done hired Joseph Mensah. I KNEW he wouldn't go away. This is a PROBLEM I wonder if our county supervisors/government would draft a letter condemning this decision to their county supervisors?" Kimberley Motley, who has represented the families, wrote on Twitter, "Outrageous!!! But extremely helpful to know where to send the subpoenas."
Chris Ott, executive director of the ACLU of Wisconsin, said: "The decision by the Waukesha County Sheriff's Department to hire Joseph Mensah is shocking, irresponsible, and disrespectful to the community. Securing some measure of accountability for Officer Mensah took months of sustained action from community members."
Read our exclusive interview with Sheriff Eric Severson who explains his decision.
However, Mensah is likely to get a welcoming reception from those in more conservative Waukesha County who think it matters that each of his on-duty shootings was ruled justified self defense by the District Attorney. Mensah, for example, has enjoyed strong support from talk radio. Wisconsin Right Now previously wrote a column entitled, "Joseph Mensah Should Not Be Fired."
In the end, he received a severance agreement with the City of Wauwatosa that amounted to about $130,000 and left that department.
When it came to the third shooting, of Alvin Cole outside Mayfair Mall, this is what Chisholm said happened in his report announcing he would not be charging Mensah. Two other officers in addition to Mensah said that the armd teen pointed a gun in their direction before Mensah shot him. Cole also had the gun inside the mall and was involved in an argument there.
A pursuit of Cole, partially captured by Officer Shamsi's video, followed during which time one of the male individuals (KD) was detained by Officer Schleis, and Mr. Cole was pursued by Mayfair Security guard DB, Officer Shamsi, Officer Mensah and Officer Johnson in that respective order. During the pursuit a shot was discharged from Cole's vicinity (this is captured by Shamsi's video/audio and Olson's audio) and Cole went to the ground with a firearm in his right hand. Because it was later determined that Alvin Cole had a graze wound to his left forearm, and because a spent casing was still in the chamber of the firearm recovered from Cole, it is believed that Cole discharged the firearm while running. Cole was ordered to surrender the firearm by Officer Shamsi who was closest to him. Officers Olson, Shamsi and Mensah all stated that at some point Mr. Cole pointed the gun in their direction and did not surrender the firearm. Officer Mensah fired 5 rapid succession rounds at Mr. Cole which ultimately led to Mr. Cole's death.
The other two people shot by Mensah also had or were reaching for weapons.
Mensah had the strong support of Wauwatosa Chief Barry Weber, who said he believed Mensah should remain on that force.
"As we said, there is a process that is in place," Weber said in a previous news conference. "Joseph Mensah's been cleared by the district attorney in three different cases. There's been no reason up to this point and none that I can see that he should be removed from the force. He's acted legally and lawfully in all previous actions that I'm aware of."
Weber was critical of a report by former US Attorney Steve Biskupic who found that Mensah should be disciplined for a hypothetical fourth shooting that hasn't happened. "I've never heard of any police officer ever being disciplined because of something they may or may not do in the future. To say that to speculate that it's likely that it will happen in the future well that's not factual," Weber said previously.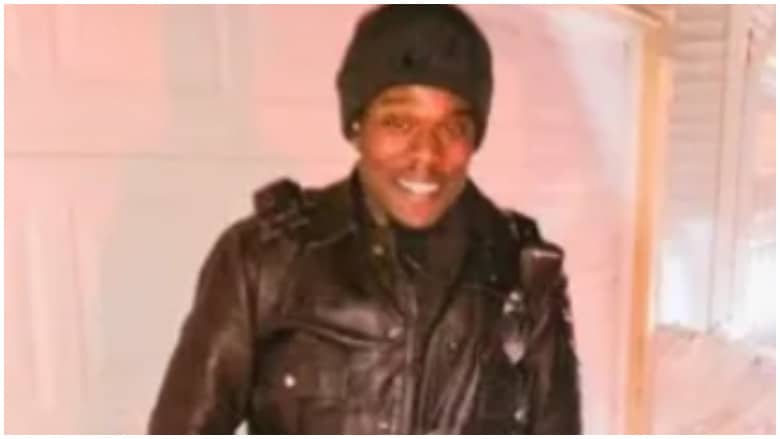 In addition to Chisholm ruling that Mensah used lawful self defense in the Jay Anderson shooting, Biskupic said in his report that there was insufficient evidence to find that Mensah used unlawful deadly force when he shot and killed Jay Anderson in 2016. Mensah said Anderson was lunging for a gun when he encountered him in a car at a park and refused repeated orders not to reach for the gun. Biskupic criticized Mensah for speaking to a talk radio host about the situation.
In the third shooting, of Antonio Gonzalez, Gonzales raised a sword above his head and moved within striking distance of Mensah before Mensah opened fire. Mensah and another officer repeatedly told Gonzalez to drop the sword, but he did not. Read more about all of that here.
According to Biskupic's report, Mensah became a probationary police officer in 2015 in the City of Wauwatosa. He completed his probationary period on 2016. He was previously a Dane County deputy sheriff and UW-Madison patrol officer. He was "well-liked by his colleagues and considered by them to be a good officer. His fellow officers continue to strongly support him." Mensah's personnel file in Wauwatosa contained only one disciplinary incident, a letter of reprimand for negligently causing a minor collision. His file contained 14 pages of commendations from citizens and other police departments.
"The Waukesha County Sheriff's Department is the largest law enforcement agency in Waukesha County, and the third largest Sheriff's Department in the State of Wisconsin. It was also the first Sheriff's Department in the State of Wisconsin to be accredited by the Wisconsin Law Enforcement Accreditation Group," according to its website. "The starting wage of a Deputy Sheriff recruit is $25.95 per hour. Those hired with three or more years of full-time law enforcement experience may start at a higher rate."