Wauwatosa police said they made a single arrest on Wednesday, Oct. 7 of people in a protest group that marched into the city and began rioting, despite looting, widespread curfew defiance, rocks being tossed at police officers, and people entering residential neighborhoods.
We asked police why there was only one arrest and whether anyone told them not to make arrests as well as why curfew was not enforced. We will update this story if response is received.
"There was one arrest made by the Wauwatosa Police Department for failure to follow police directions to disperse," police wrote in a news release.
Police said they have received at least 10 reports of damaged properties, the Wauwatosa police spokeswoman told Wisconsin Right Now. "The city has completed damage assessment of ten properties they were made aware of," spokesperson Sgt. Abby Pavlik wrote in an email to WRN.
"There was (1) arrest made during the protest," she reiterated.
We don't have an arrest total for Oct. 8 yet but video indicated an arrest occurred.
https://twitter.com/zerosum24/status/1314378520320266244?s=20
Police wrote on Oct. 8: "We support the First Amendment rights to protest. However, some of the behavior we saw last night was dangerous and unlawful. We know some people are peaceful. We welcome them. We do not welcome reckless behavior."
We witnessed business owners with brooms cleaning up shattered glass outside businesses late on Oct. 7. On Oct. 8, many businesses in Wauwatosa were boarded up. On Oct. 7, we followed the marchers as they entered Wauwatosa, some on foot and some in a car caravan waving flags and banners. They then reached a line of police and National Guard in riot gear in front of City Hall. Authorities let the people on foot walk around the line but continued protecting City Hall. They diverted the car traffic elsewhere.
The police and National Guard line then reappeared around 95th Street and North. Again, the protesters approached. This time, it turned into a riot as some threw items at officers, who responded with tear gas. Sporadic reports of looting, confrontations in residential streets, and broken windows then emerged. We watched as police swarmed a Speedway after it was looted. Police and the National Guard blocked off entrances to Mayfair and the Cheesecake Factory, which have been the site of past protests. The marchers eventually made their way back into the City of Milwaukee, where more businesses were looted.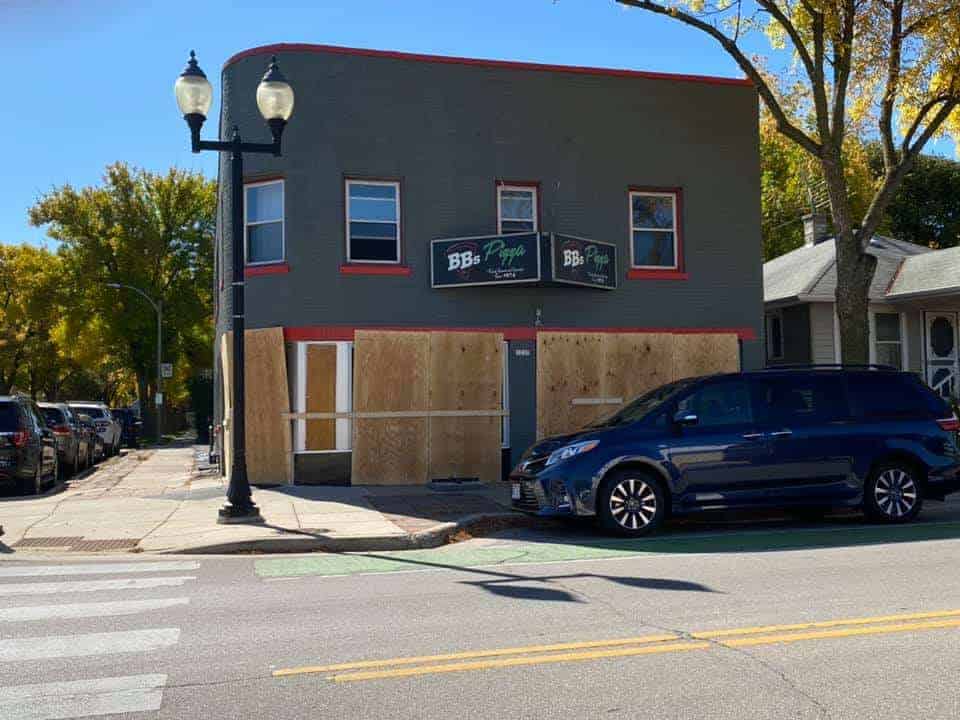 In addition, Milwaukee police wrote:
"An incident occurred at a private home between a resident and protesters that subsequently resulted in the resident's home being vandalized by protestors. Protestors also looted and damaged five businesses located on Milwaukee's northwest side and threw bricks at three Milwaukee Police squad cars causing damage. The Milwaukee Police Department is requesting that all individuals engaged in expressing their first amendment rights do so peacefully and refrain from the destruction of property."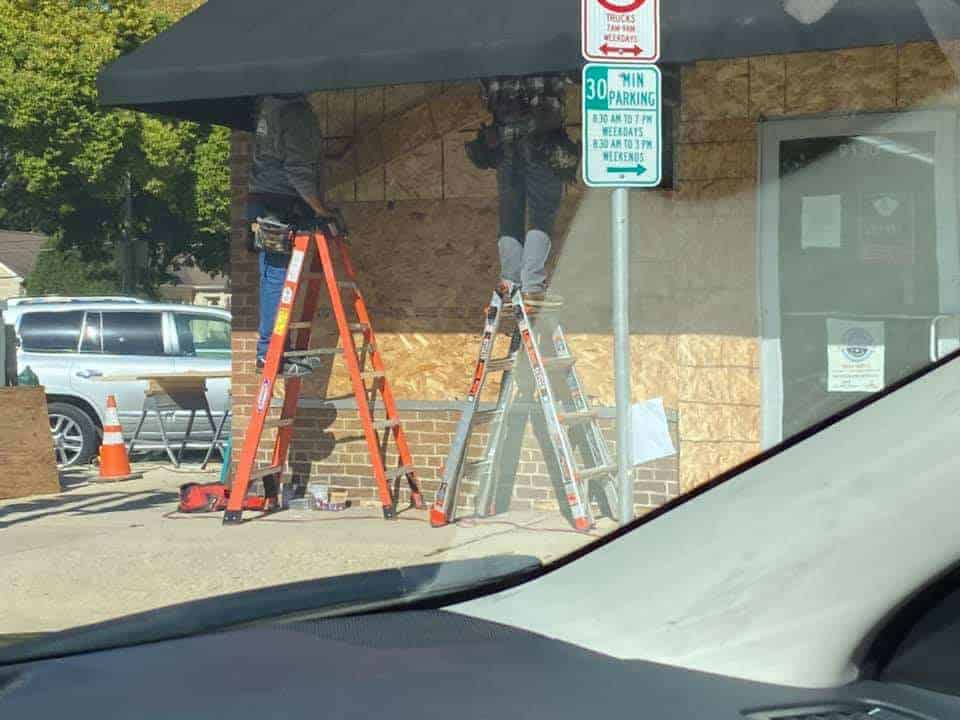 In a news release, Wauwatosa police announced the chronology of law enforcement actions that unfolded after Milwaukee County District Attorney John Chisholm revealed that he would not be charging Police Officer Joseph Mensah with a crime in the shooting death of Alvin Cole, 17, at Mayfair Mall. It was Mensah's third on-duty shooting; the other two were also ruled justified self defense. In their press release, police said that the DA had found Mensah's "decision to use deadly force" was "objectively reasonable."
Police said a group of about 150 to 200 people entered the City of Wauwatosa at North 60th Street and West North Avenue around 7:38 p.m. They went westbound on West North Avenue and stopped at City Hall, where they were met with Wauwatosa police and the Wisconsin National Guard (you can see our livestream from that confrontation below).
https://www.facebook.com/jessica.mcbride100/videos/823942721731462
"Around 8:40 p.m., people assembled threw projectiles (glass bottles, large rocks, and bricks) at law enforcement personnel," police said in the release. There was a 7 p.m. curfew in effect.
Wauwatosa police then declared an unlawful assembly. They directed the crowd to disburse but the group "did not follow this lawful directive, and the law enforcement agencies deployed tear gas to disperse the unlawful assembly," police wrote.
The group then proceeded west on West North Avenue to the area of North 92nd Street, where "members of the group broke the windows of several residences and businesses. People in the crowd…threw projectiles (glass bottles, large rocks and bricks) at law enforcement personnel," said police.
Police then deployed paint balls and pepper balls into the crowd "in self defense." The group proceeded to walk into the City of Milwaukee and "began looting the Speedway gas station" at North 92 Street and West Burleigh Street before "forcing their way into a construction site on the Mount Mary Campus. The group then made their way into both Milwaukee and Wauwatosa neighborhoods."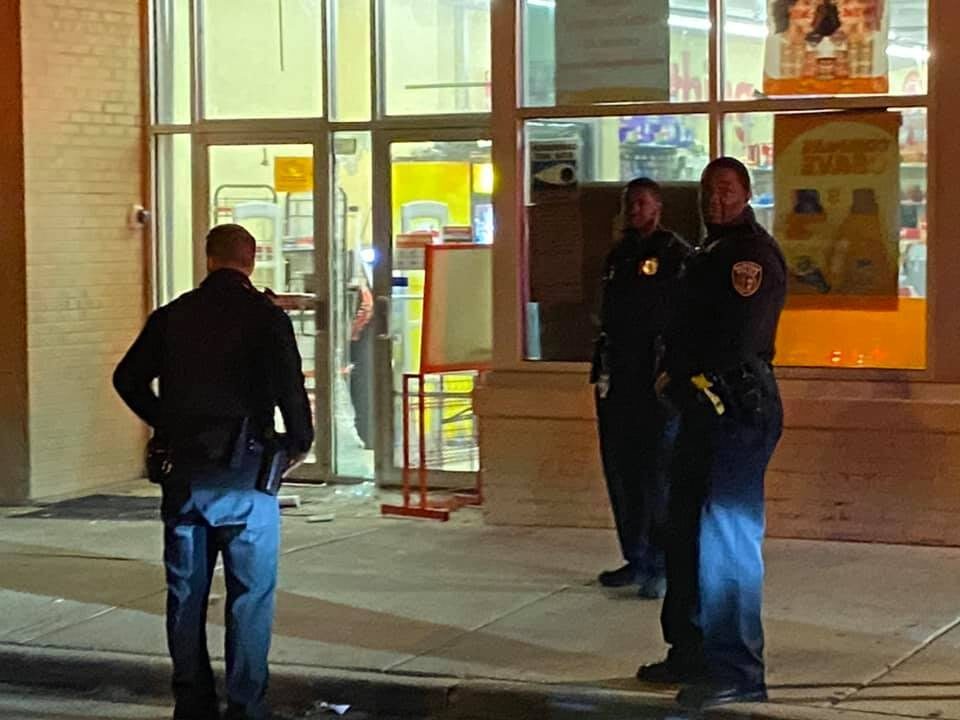 There was also a report of looting at the Boost Mobile on North 76th Street and West Burleigh that Milwaukee police responded to; at 2 a.m. "a number of vehicles were driving recklessly in the wrong direction on North Mayfair Road near Mayfair Mall." Wauwatosa police "deployed stop sticks to prevent further reckless driving." No injuries were reported of law enforcement officers or members of the group, said police.
The 7 p.m. curfew continues until Oct. 12. It ends at 6 a.m.
Disclosure: WRN's Jessica McBride is the niece of Wauwatosa Mayor Dennis McBride