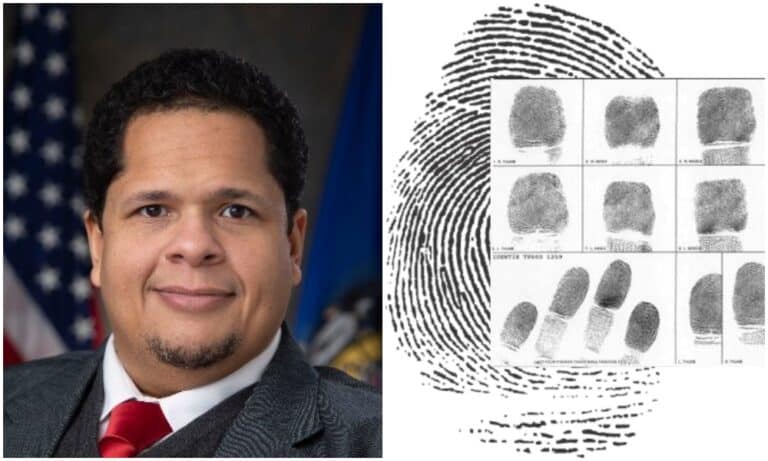 State Sen. Julian Bradley, R-Franklin, is looking for co-sponsors for his legislation that would limit who would qualify for parole, probation and expungement in Wisconsin's prison system.
A freshman Republican state senator from Franklin wants Wisconsin to get tougher on second chances for some violent criminals.
Julian Bradley's proposal would ban anyone convicted of a second crime, particularly while out on parole, from being given an expungement. He also wants the Department of Corrections to recommend revoking extended supervision, parole, or probation for anyone charged with a new crime while on release.
"My goal is to ensure that those who have been convicted of a crime are held accountable," Bradley told The Center Square on Monday. "After a first conviction, criminals shouldn't be allowed to revictimize our neighborhoods and families."
His legislation takes the opposite track as a number of other criminal justice reform suggestions from Wisconsin lawmakers and is the opposite of rule changes that the Department of Corrections is considering.
State Senator Julian Bradley Statement
"It isn't the Legislature's job to help hide a criminal's record so they can obtain future employment," Bradley said. "The burden of proof to show an offender is now worthy of the public's trust is on them, not the government, to show they can be trusted to be law-abiding citizens."
Julian Bradley said violent crime numbers in Wisconsin, and in Milwaukee in particular, show the need for the state to get tougher on crime.
"In 2020, the Department of Corrections released at least 1,600 prisoners early due to the coronavirus outbreak," Bradley said. "We need to ensure the department has strict guidelines monitoring those who have broken our laws and were supposed to be in prison serving out their sentences. They shouldn't be given extra chances to commit new crimes because of the pandemic's extraordinary circumstances."
Bradley is looking for other lawmakers to join him on the legislation. At this point, only state Rep. Joe Sanfelippo, R-New Berlin, is attached to the plan.
"In Milwaukee, homicides were up 95% from 2019," he said. "Aggravated assaults were up 25%, motor vehicle thefts were up 49%, and arson was up 45%. This year already, 808 vehicles have been stolen in Milwaukee – a 152% increase compared to the same time last year."