Black Lives Matter protesters disrupted the Wisconsin Law Enforcement Memorial Ceremony, flying a "f-ck 12" flag and shouting negative comments about police during a chaplain's prayer in a despicable show of disrespect.
When the chaplain began reading a prayer, two protesters talked over her with a megaphone saying, "Let's pray for the black lives that were lost as well. We're shot daily" and "The police are not for you. They are here to harm you. These are not sacrifices."
The annual ceremony – which was attended by Gov. Tony Evers – is held to honor law enforcement officers who gave their lives in the line of duty. Some family members of fallen heroes were present at this year's ceremony; for example, the children of Milwaukee Police Officer Rosario Colluro, who was shot to death on patrol while disrupting a drug deal, helped present the wreath. His son of the same name is a deputy police chief in a suburban department. There are 285 names of heroes on the memorial.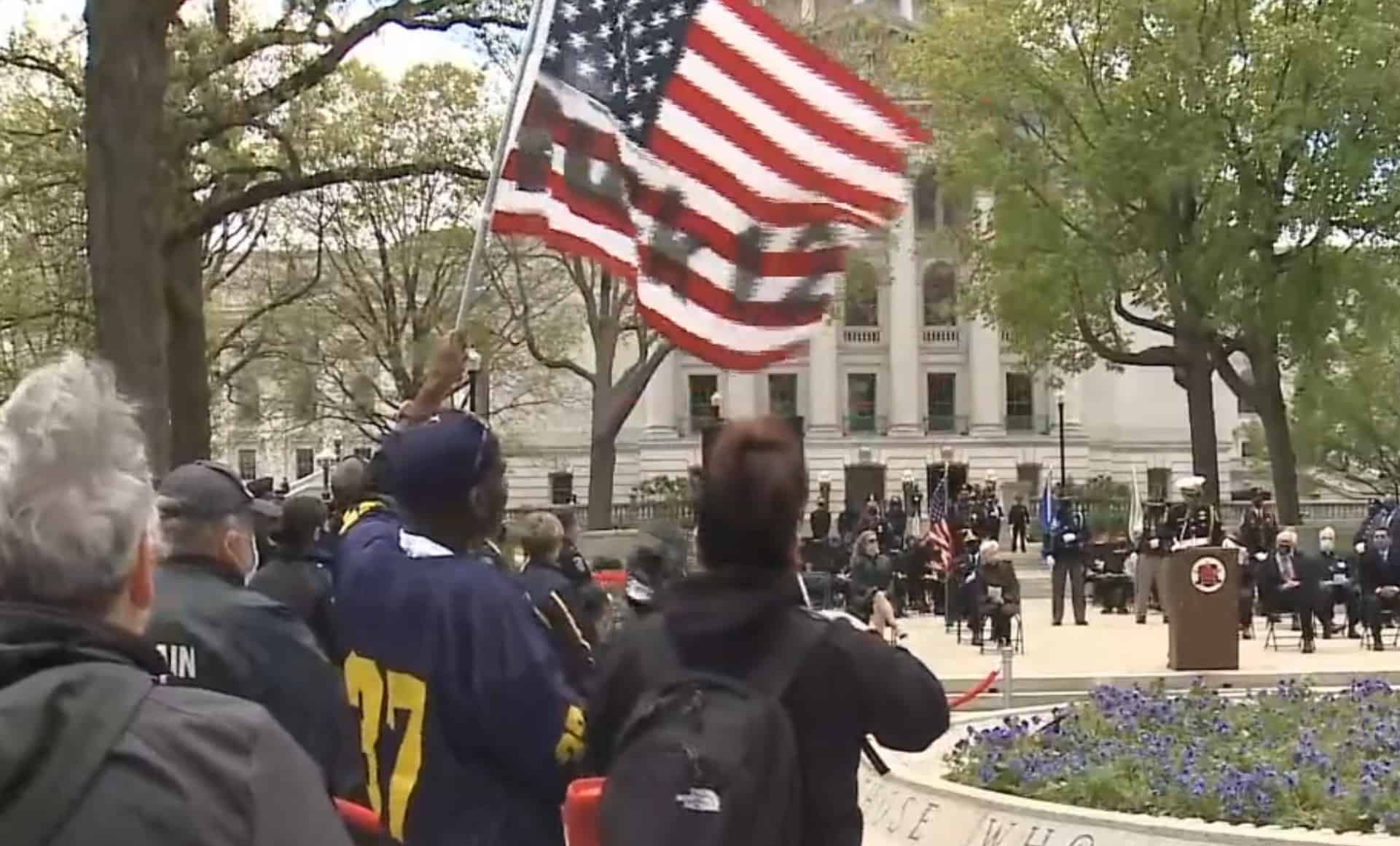 Yet family members and others present had to endure taunts shouted by a BLM protester through a megaphone and rap music that played "f-ck the police, f-ck the police" throughout part of the ceremony. The news media didn't tell readers and viewers about the BLM protesters. Instead, Channel 12's story on the memorial ceremony was headlined, "Former MPD chief speaks at Wisconsin Law Enforcement Ceremony; won't answer questions."
We've reached out to Capitol Police to see if any citations were given and for the names of any people cited.
Milwaukee Police Chief Alfonso Morales, who retired but is seeking his job back, apologized to the families of fallen officers who were in attendance for the protesters' actions. "I want to thank all the family members of our fallen heroes who are present today, and I apologize for the distractions. God bless you," he said.
He told the officers in attendance that the law enforcement profession has "recently been demonized for the political advancement of those with special interests" and added, "Don't be surprised if you don't see the normal leadership out here. It's not the vogue thing to do. To support you in this climate takes courage."
Two protesters can be seen at the beginning of this video.
Republican Rep. Gae Magnafici wrote on Facebook, "Today is the 31st Annual Wisconsin Law Enforcement Memorial Ceremony, where we honor Law Enforcement Officers that died in the line of duty. This is where departments and families of fallen officers mourn. Sadly, some think that's the time to protest. This isn't who we are."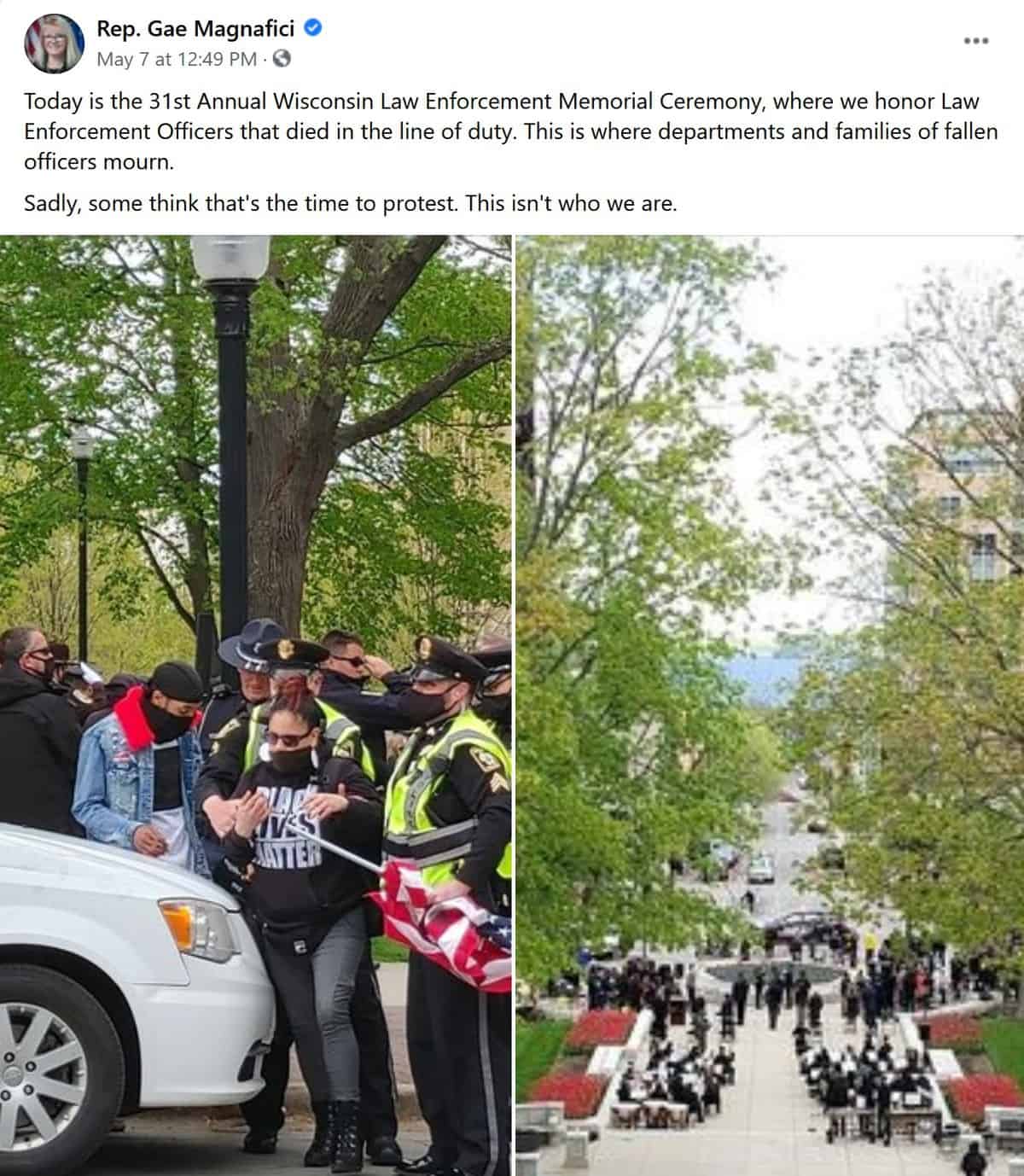 When Evers was announced, a protester shouted "We don't like Governor Evers" through a megaphone. "How come the African-American national anthem wasn't played?" shouted one of the protesters, talking over an official who was speaking about the heartbreak caused by the "number of times this memorial was desecrated."
"We have a right to protest," shouted a BLM protester.
As the official spoke about the "ultimate sacrifice these brave men and women have made," protesters shouted "black lives matter" and "we do not agree with the police."
Officers calmly approached the protesters. One of the protesters became confrontational, saying loudly, "I think this is a public place. I pay taxes. I get to stand here. How am I breaking the law? Talking in public is being disruptive now? I'm begging you mother f-ckers to stop killing people who look like me. You're totally disrupting my f-cking balance right now. Why can't I stand in front of you comfortably with a f-cking megaphone…and not feel I am going to get shot."
The protesters yelled, "People can no longer depend on the police to protect them" and "you all are killing us."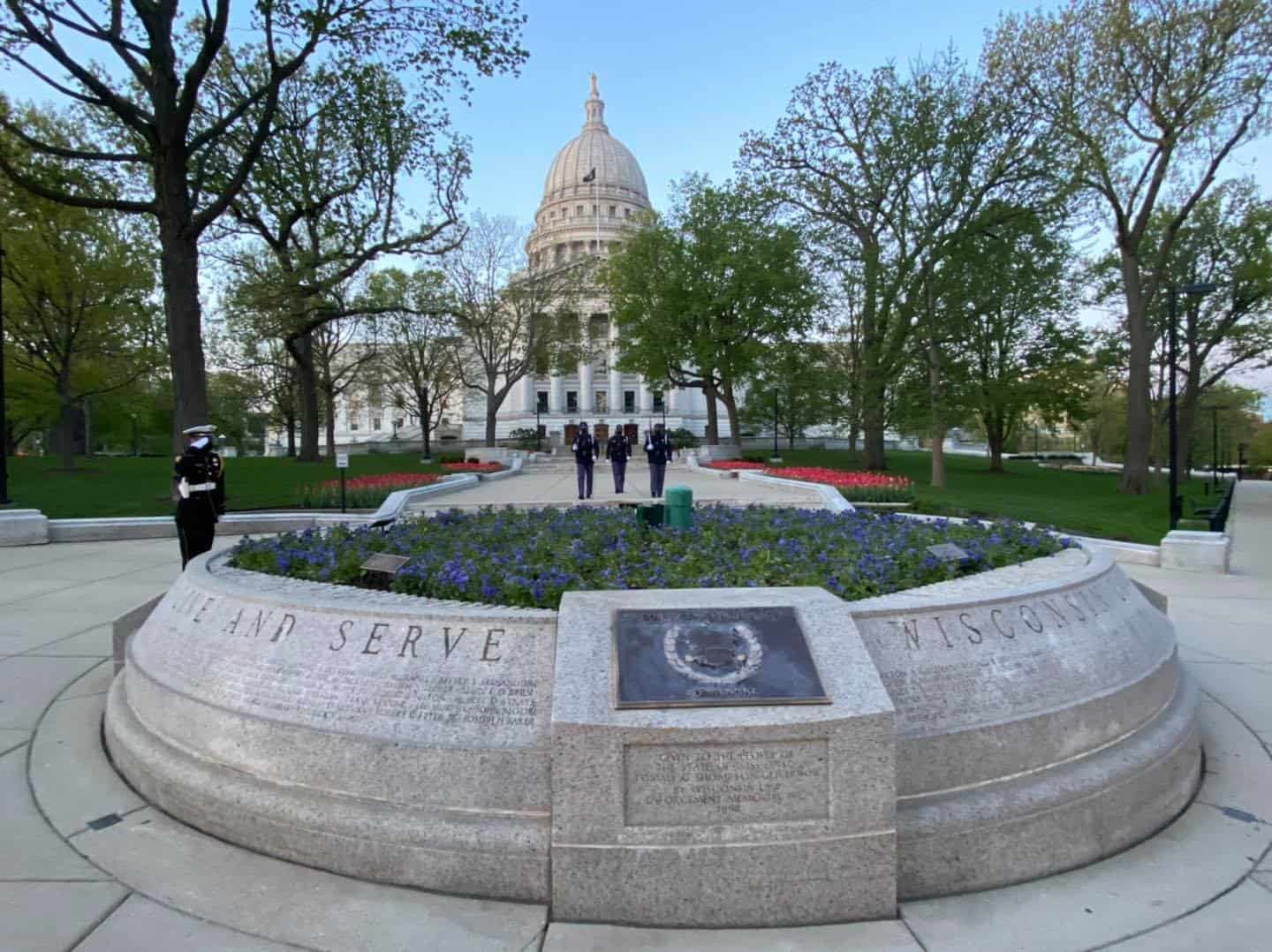 Still, the ceremony went on with moving tributes to officers who lost their lives.
C.O.P.S. president Jo Ann Mignon said, "Our law enforcement officers go out each day to do the best they can to try and make this world a better place and sometimes they give the ultimate sacrifice and don't make it home to us. To the 285 names on the wall, we tell them we will not forget you."
Chief Morales didn't mince words.
He said that officers were there to "pay respects to our fallen heroes who gave their lives serving our communities. We can not and we will not forget them."
Morales added, "Imagine a day without police in our communities. I think it's a scary thing. I can't imagine it."
He praised officers for reporting for duty "during repeated blasting of the law enforcement profession… you do it because it's your calling. We all know you do God's work."
Wisconsin Law Enforcement Memorial Ceremony
Six names were part of the 2020 and 2021 honor rolls read at the memorial on Capitol Square. The 2020 names were also read because that ceremony was canceled due to the pandemic.
Darlington Police Department Chief William McGinty, who died on May 25, 1933. Morales said he suffered a heart attack while struggling to arrest a subject.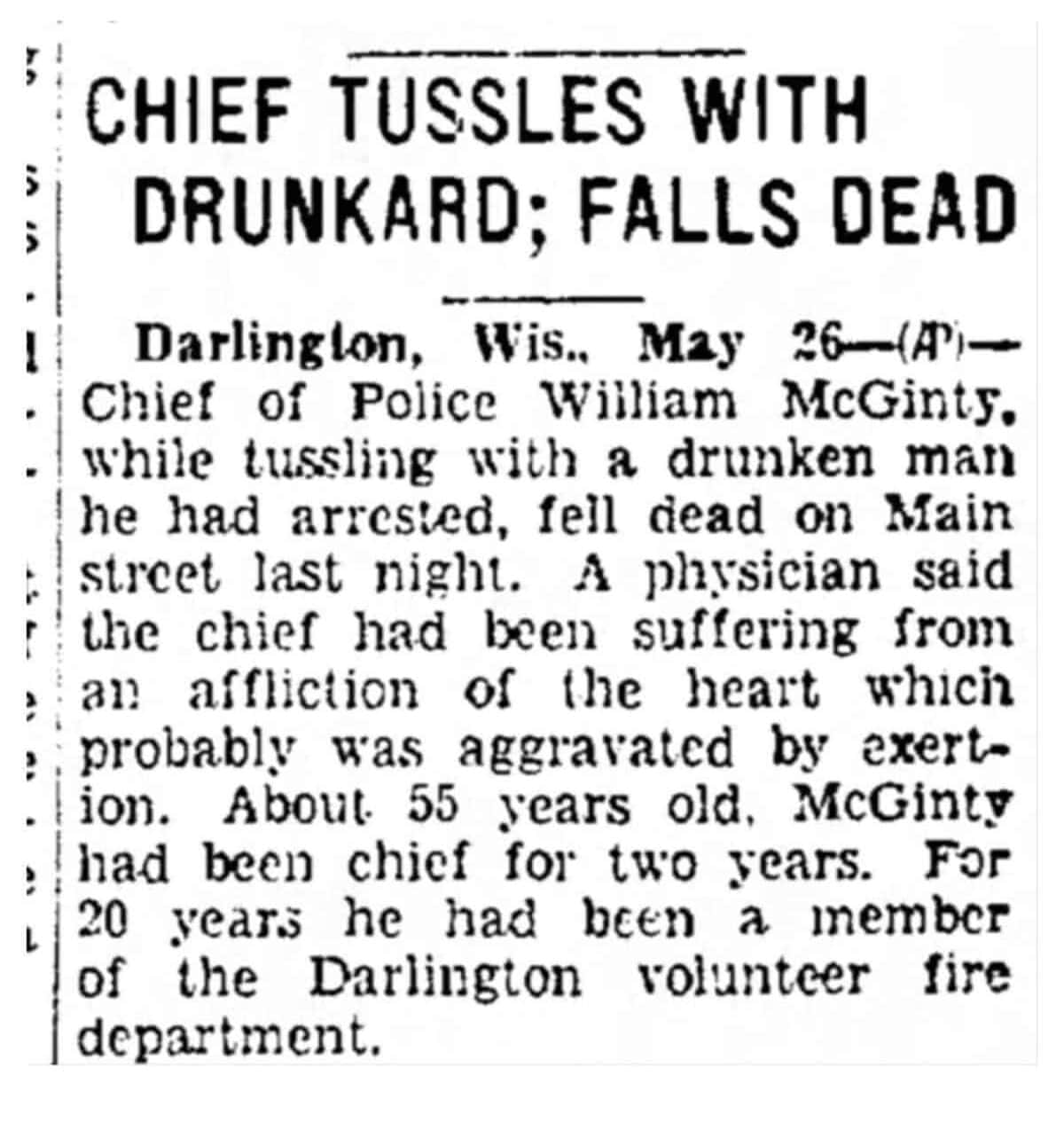 Pepin County Sheriff's Office Traffic Officer Starre A. Miles, who died on Nov. 5, 1945. Miles succumbed to his injuries from a traffic accident he was involved in while directing traffic, according to Morales.
Milwaukee Police Department Officer Matthew J. Rittner, who died Feb. 6, 2019. Morales said he was killed while executing a search warrant.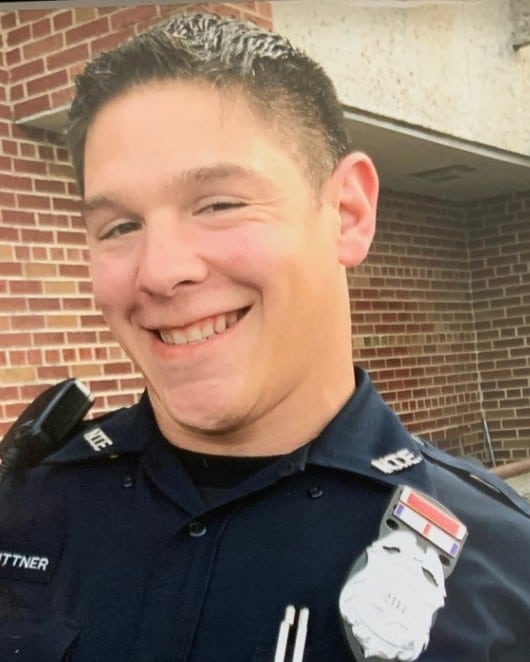 Racine Police Department Officer John D. Hetland, who died June 17, 2019. According to Morales, he was killed off duty while intervening in an armed robbery.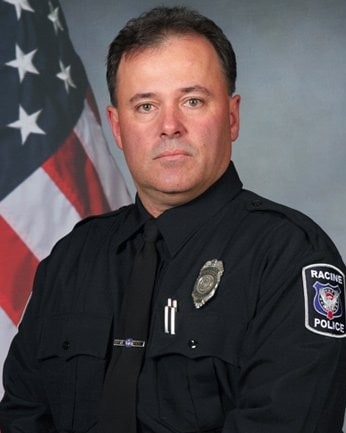 Milwaukee Police Department Officer Mark S. Lentz, who died on Sept. 18, 2019. Morales said he was hit by a vehicle while attempting to conduct a traffic stop.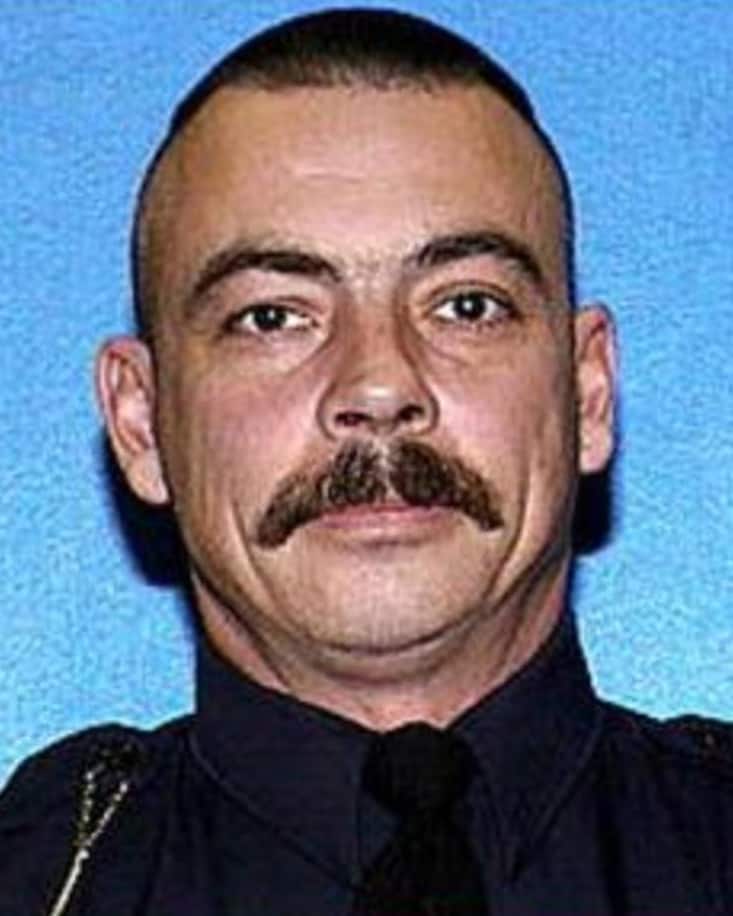 Dane County Sheriff's Office Deputy Richard Treadwell, who died on Aug. 22, 2020. He died of COVID-19 complications after contracting the virus while performing his duties, said Morales.
"These individuals are God-fearing individuals who died serving and protecting our communities," said Morales. "If we give up, the devil wins. The contest is not between us and them but between good and evil..Remember our fallen. Remember we live in America. God bless you and God bless America."