The Bureau of Alcohol, Tobacco, Firearms and Explosives has released a series of photos and videos of multiple Kenosha arson suspects. You can see those pictures and videos with details below. In some cases, the Kenosha arson suspects were caught in the act on video, although their identities are not yet known.
The Bureau of Alcohol, Tobacco, Firearms and Explosives Milwaukee Field Office, the Kenosha Police Department, the Kenosha Fire Department, the Kenosha Sheriff's Office and the Wisconsin Department of Justice Division of Criminal Investigation in conjunction with the United States Attorney's Office for the Eastern District of Wisconsin "is seeking to speak to at least seven persons of interest who could advance the arson investigations of several Kenosha, Wisconsin businesses and vehicles that were set ablaze between Sunday, August 23 and Tuesday, August 25," an ATF news release said.
The agencies "are focusing their efforts on identifying the persons responsible for twenty structure and seven vehicle arsons that occurred in Kenosha last month. Members of ATF's specialized NRT arrived last week to work alongside the local investigators." (Authorities have also made dozens of riot arrests; most of those arrested were from out of state. See our coverage, including a live stream, from Kenosha the night of most of the arson fires.)
Agents include forensic chemists, explosives enforcement officers, computer forensic support, and others.
"With remarkable speed, the ATF's National Response Team has already processed the fire scenes and isolated images of individuals who may have important information," said United States Attorney Matthew D. Krueger. "Now we need the public's help in reviewing these images. The U.S. Attorney's Office, with the ATF and our state and local partners, will continue working to hold accountable anyone responsible for the arsons that devastated Kenosha."
See the Kenosha arson suspects below.
---
Kenosha Arson Suspects
---
B&L Furniture
"ATF National Response Team and Kenosha Police Department are seeking to identify the above male (ID# UNSUB16) in relation to an arson which occurred at B&L Furniture located at 1101 60th Street, Kenosha, Wisconsin the evening of August 24."
This was the destroyed business visited by President Donald Trump.
---
Car Source
"ATF National Response Team and Kenosha Police Department are seeking to identify the above male (ID# UNSUB12) in relation to an arson which occurred at Car Source located at 6226 Sheridan Road in Kenosha, Wisconsin the evening of August 24."
---
Probation & Parole
"ATF National Response Team and Kenosha Police Department are seeking to identify the above male (ID# UNSUB12) in relation to an arson which occurred at Kenosha Probation and Parole Building at 1212 60th Street in Kenosha, Wisconsin the evening of August 24."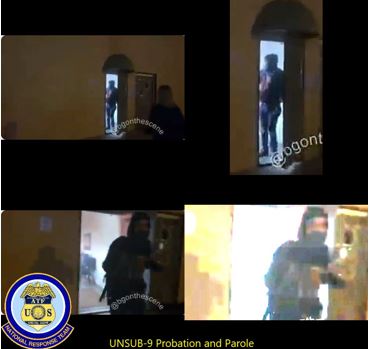 ---
Kenosha Garbage Truck
"ATF National Response Team and Kenosha Police Department are seeking to identify the above male (ID# UNSUB1) in relation to a Kenosha Garbage Truck set ablaze which occurred at 56th and Sheridan, Kenosha, Wisconsin August 23."
---
TCF Bank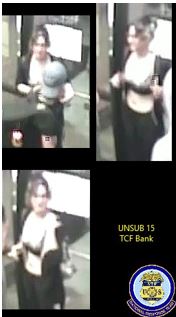 "ATF National Response Team and Kenosha Police Department are seeking to identify the above female (ID# UNSUB15) in relation to an arson that occurred at TCF Bank located at 1815 63rd Street in Kenosha, Wisconsin on August 24 at 11:34 p.m."
---
H&R Block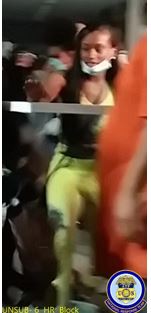 "ATF National Response Team and Kenosha Police Department are seeking to identify the above female (ID# UNSUB6) in relation to an arson that occurred at H&R Block located at 6124 22nd Avenue in Kenosha, Wisconsin on August 24."
---
Multiple Arsons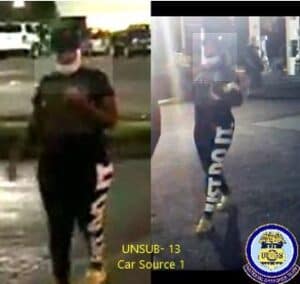 "ATF National Response Team and Kenosha Police Department are seeking to identify the above female (ID# UNSUB15) in relation to multiple arsons that occurred in Kenosha, Wisconsin on August 24."
---
ATF Is Also Investigating the Following Kenosha Arsons
Mangia's Italian Restaurant, 5717 Sherid