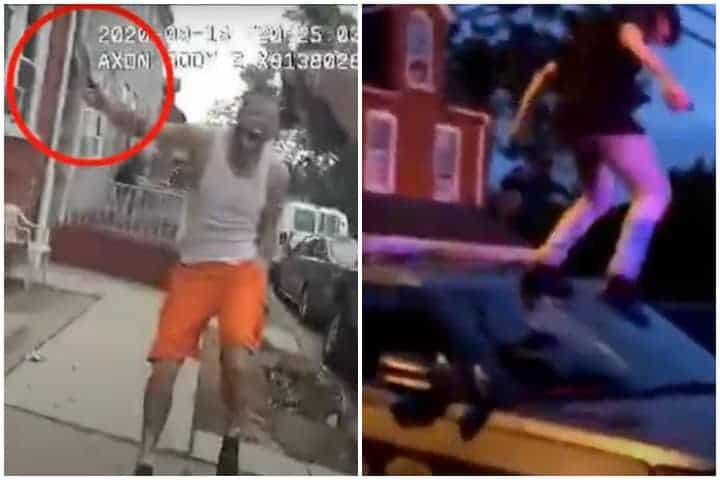 In Lancaster, Pennsylvania, a bunch of complete idiots decided to riot after a police officer shot and killed a man who was charging toward him in a frenzy while wielding a large knife.
Think the term "idiots" is too harsh? Watch the video for yourself. There's zero argument that this shooting wasn't justified unless you want a cop to go home in a body bag. We've decided to start calling it like it is.
Some police shootings have gray areas. Some are wrong (although the vast majority are justified and, statistically, widespread, unjustified police violence is a complete hoax. Just check the Washington Post's police shooting database for proof on that.)
But if you're going to riot over a shooting in which a cop narrowly escaped being flayed by a large knife wielding crazed man out on bond for the stabbings of four other people, then you're just an idiot. Worse, it exposes that your rioting is really about something else because it can't be about police misconduct. If it's not really about police misconduct, then what is it about? A deeper agenda to remake the American economic system? A broader plan to dismantle police power and the criminal justice system so criminals are free to commit crimes? A desire to be part of a "revolution" because it seems "cool"? We're not sure, but we do know it can't be about the shooting. Because to protest this video, you're basically saying no cop should be able to defend himself. Ever.
Don't believe us? Watch this.
The body camera footage shows that as the responding officer approaches the front of the residence in the 300 block of Laurel Street, Ricardo Munoz immediately emerges from inside and chases after the officer, brandishing a knife above his head, in a threatening manner. The officer then fired, fatally striking Munoz.
The DA is "investigating." We doubt the investigation will take very long.
---
That Didn't Stop at Least 12 People From Rioting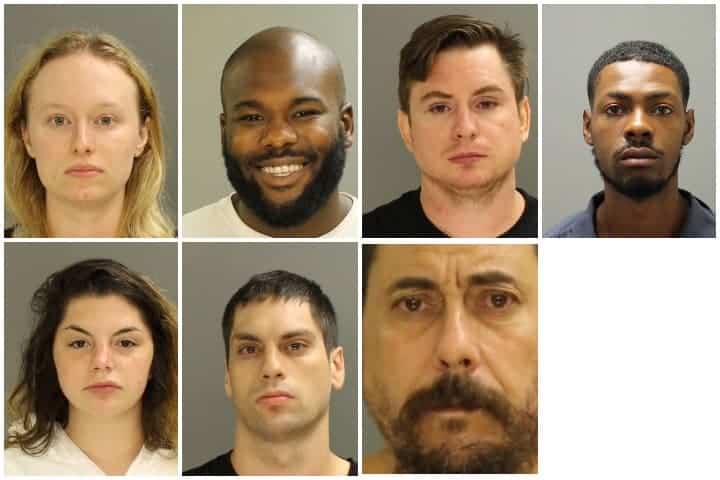 Lancaster Police in Pennsylvania have arrested 12 people in connection with rioting that began after the police shooting death of the 27-year-old man, Munoz.
According to Lancaster Police, protests escalated as suspects threw items at police officers as well as caused damage to the police station, a parked vehicle and the front of the U.S. Post Office building. Downtown business owners reported damage from vandalism to their businesses.
Officers used chemical munitions in efforts to disperse the rioters as the suspects piled street signs, trash cans, a metal dumpster, a metal bike rack, pieces of plywood and a wooden pallet. Suspects filled the dumpster with trash bags, and wood, and set it on fire.
Charges include: Criminal Conspiracy for Arson, Riot, Institutional Vandalism, Failure to Disperse, Obstructing Highways and Other Public Passages, Disorderly Conduct and Defiant Trespass.
Here are the arrest details and photos of some of those arrested:

Talia Gessner, York, PA
Frank Gaston
Barry Jones, York, PA
Jamal Shariff Newman
Yoshua Dwayne Montagu
Matthew Modderman
A live stream of the protesting can be seen here.
According to a Lancaster Police press release,
On September 13, 2020, at approximately 4:13 PM, Lancaster County-Wide Communications received a 911 call for a domestic in the 300 block of Laurel Street in Lancaster City. The caller related that her brother was reportedly becoming aggressive with his mother and was attempting to break into her house. Several officers from the Lancaster City Bureau of Police responded to the call and the first officer arrived at 4:24 pm.

The first officer on the scene walked to the front of the residence and made contact with a woman, who was identified as a family member. A male subject then exited the front door of the residence and began chasing the officer. Preliminary information and body worn camera footage indicates that the male subject had a knife in his right hand as he was chasing the officer. The officer fired several shots from his firearm, striking the subject.

The subject, identified as 27 year old Lancaster man, did not survive his injuries and was pronounced dead at the scene. The officer was the only police officer on the scene at the time of the shooting and his body worn camera was activated and recorded the encounter. Additional officers arrived a short time later.