We recorded the celebratory moment last night in the Deer District of Milwaukee as the Milwaukee Bucks brought home a championship trophy, electrifying and seemingly uniting the city, for a few hours at least. But a couple hours later, around 1 a.m., we found ourselves running for cover. A heavy barrage of gunfire broke out at Water Street – again.
We heard about 20 rapid-fire shots and for a time they seemed to be coming dangerously toward us. We even saw what seemed like muzzle flashes as people practically trampled us to get to safety. We feared for our lives for a few seconds, wondering: Is this an active shooter? Are we doing the right thing by hiding in a small enclave off the sidewalk or is that going to make us sitting ducks?
When the chaos settled (a crowd of people ran for their lives along with us), a woman lay shot in the street.
Milwaukee Bucks Championship Shooting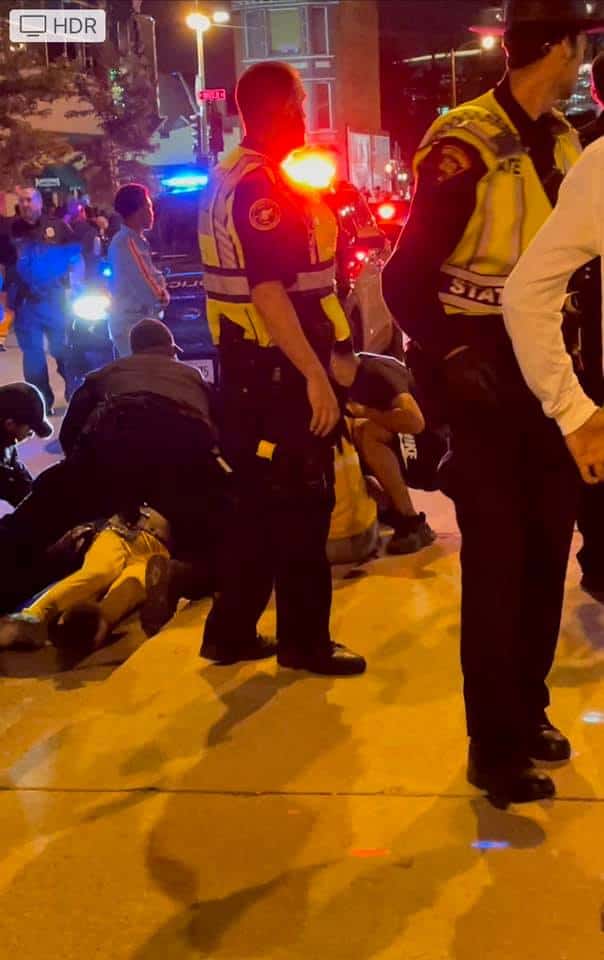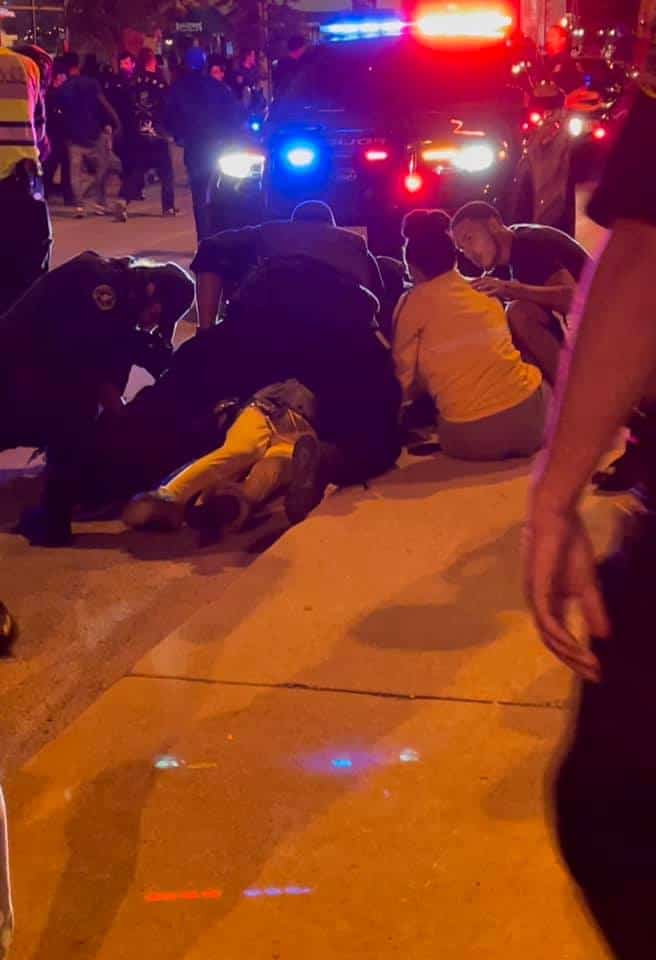 Here's where we hid:
Here's video we recorded just seconds after the gunfire. It starts with us hiding with others.
Two other people were also shot at different spots surrounding the litter strewn parking lot that lines Water and Juneau down to Knapp. The woman lay in the street, not moving much for some time, but she eventually appeared alert and conscious as she was put into an ambulance and taken away. The shootings this time weren't life-threatening. But that's just random luck because two shootings have ended up in homicides this summer along Water Street, which used to be a safe area for college kids to get a drink.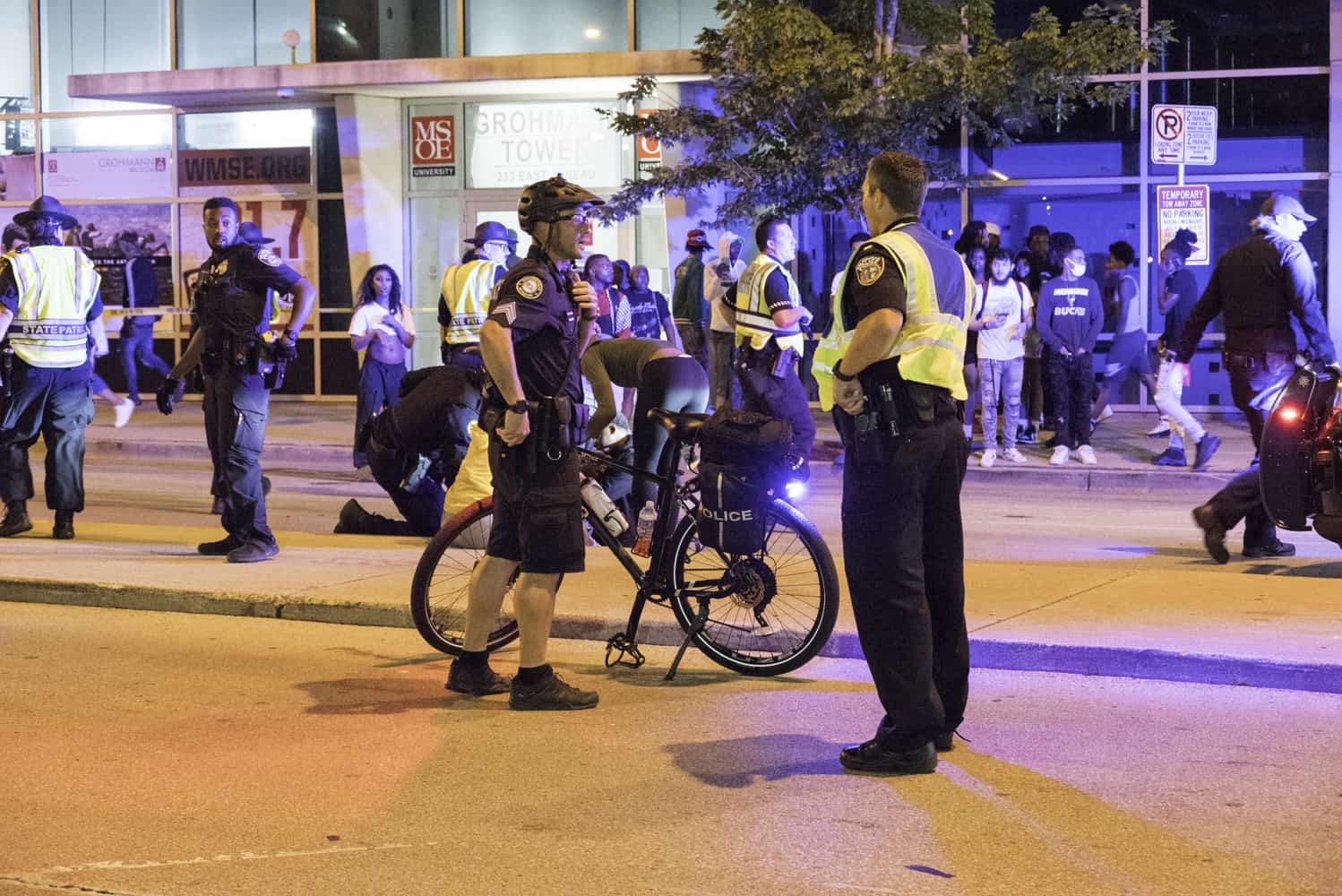 Yet the city has been unable to come up with a coherent plan to deal with the disorder that manifests in the violence, and the mayor is playing ostrich-in-the-sand right now. He's MIA, while businesses and residents suffer.
There were three crime scenes and two shooting incidents Tuesday night – a crime scene on three of the four corners of that parking lot area – which occurred simultaneously. We watched as the police, so maligned by the Bucks players and owner and media in recent times, heroically ran toward the danger, helping save the woman writhing in the street on Juneau just a few feet from Water.