Liberal groups, including a shadowy dark money organization from outside the area tied to labor unions, have dumped an unprecedented amount of cash into an Oconomowoc, Wisconsin, area Assembly race in an attempt to defeat Republican incumbent Barb Dittrich.
The money is funding digital advertising in part. Dittrich has been hit with a barrage of negative attack ads on Facebook. Direct mail flyers supporting Democrat Melissa Winker have also gone out.
"National Democrats Are Trying to Buy Our Assembly Seat," declared the group Citizens for a Stronger Oconomowoc on its Facebook page, sharing Melissa Winker's new campaign finance report.
Altogether, campaign finance reports, including one filed on Oct. 26, show that liberal groups outside Oconomowoc have funneled an unprecedented $148,334 into the local race to help Winker against the Republican incumbent in what has historically been a safe GOP district. The district runs down I-94 and includes communities like Lake Mills and Concord as well as Oconomowoc.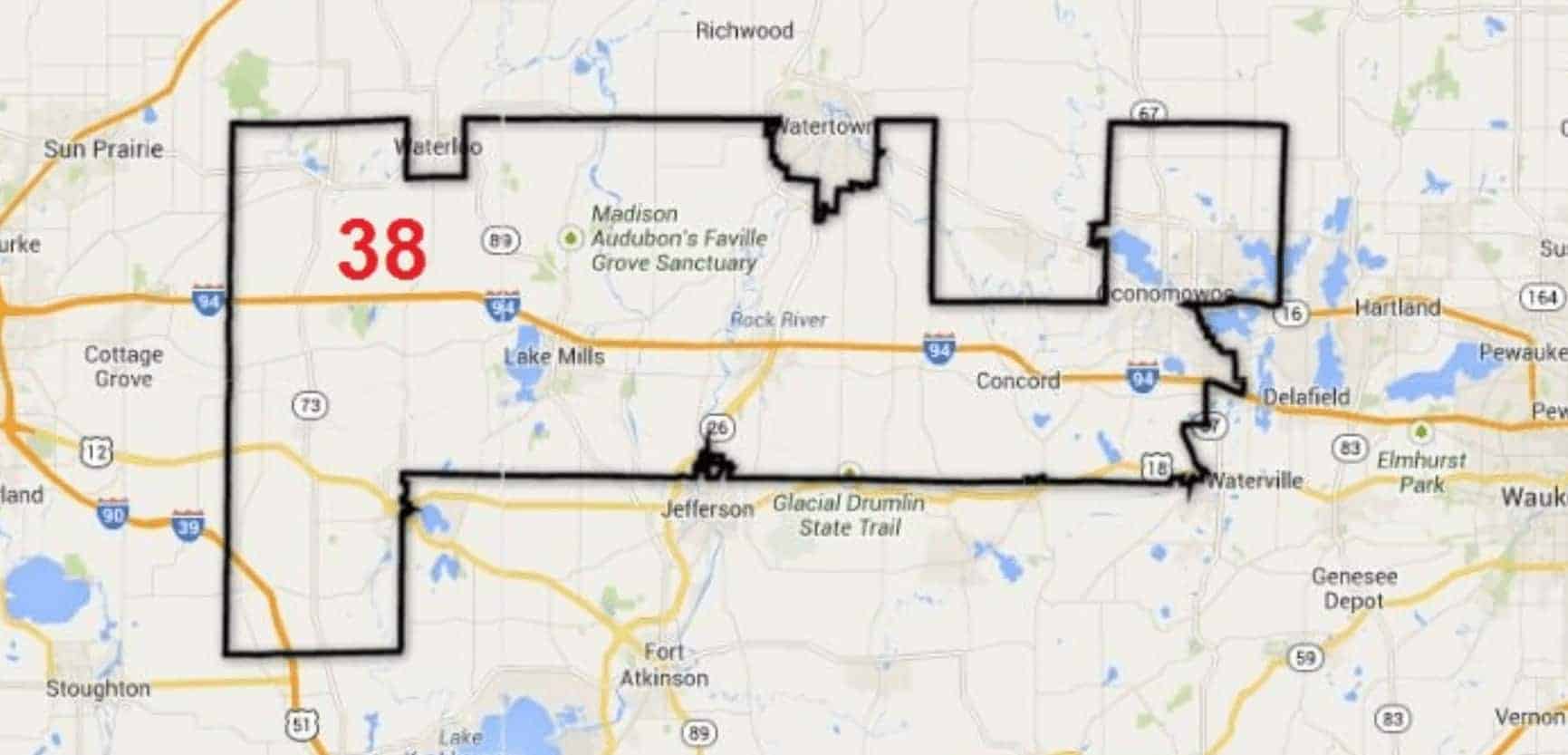 "It's a sad day in Wisconsin when people think they can buy a legislative seat with vast sums of outside dollars," Dittrich told Wisconsin Right Now. "People don't want dark money coming from outside areas that don't align with their values dictating who will represent them in the statehouse." She posted a video to her campaign Facebook page in an attempt to fight back against some of the negative attacks.
We reached out to Melissa Winker through her campaign and asked her why she thinks such outside money should play a role in a local race, if she knows who is funding the group, and whether she repudiates the negative attack ads against Dittrich. We didn't hear back.
In the video, Dittrich said she was challenging "her campaign opponent to do the right thing." She said the ad buy was coming from "extremely liberal organizations" and said the "most egregious ad" ad unfairly alleged she would strip protections for preexisting conditions. "What these groups fail to understand is that I have a child with an extremely expensive, rare chronic condition." She said she voted to cover "pre-existing conditions no matter what happens to the Affordable Care Act," noting that her husband was furloughed. "I get what it's like to face these challenges." She called on Winker to "condemn these vicious ads from these outside groups that are simply spreading fear and misinformation to the good people of Wisconsin."
"Liberals from Hollywood to the east coast are pouring money into Wisconsin because they know it's the tipping point in this election," said WisGOP Executive Director Mark Jefferson. "Even the far-left governor of Illinois is spending millions to prop up legislative Democrats. It's no surprise that they're now targeting safe Republican seats, likely in an attempt to prop up a weak, unenthusiastic candidate like Joe Biden at the top of the ticket. It's incredibly important that conservatives see through this gimmick and show up to vote between now and Nov. 3rd."
The Waukesha County Assembly District has been historically regarded as a safe Republican seat, but the liberal attacks and money dump are part of a broader pattern as liberal outside money is being used to go after Republicans in what were typically safe GOP districts in many suburban areas that ring Milwaukee, including several in Waukesha County (Republican Rep. Scott Allen is also being targeted). The same shadowy group – A Better Wisconsin Together Political Fund – has pumped more than $1.87 million into Wisconsin legislative races against Republicans this fall in multiple Assembly and Senate races, according to the Wisconsin Democracy Campaign.
In 2019, Intercept reported on the major new Democratic effort to organize in Wisconsin, which the party felt it had taken for granted in 2016; the goal: Boost voter turnout, in part for the presidential election. Stopping President Donald Trump was a stated Democratic Party goal in that story and local grassroots organizing tactics were a focus. Labor unions reorganizing to strike back after Act 10 was another goal, and, in fact, labor unions are among donors to the shadowy group attacking Dittrich, according to Transparency USA.
On Oct. 23, the Wisconsin Democracy Campaign reported that spending by outside Democratic groups on Wisconsin legislative races was "swamping GOP groups," with nearly $4 million spent by Democratic groups and $2.1 million by GOP express advocacy groups.
In a press release, the fund's partner org, A Better Wisconsin Together, slammed Republicans for their response to COVID-19 and "a historic movement for racial justice." They're demanding the GOP "get to work" in the digital campaign. The group lists its executive director as Nicole Safar. According to her LinkedIn page, she was an official for Planned Parenthood of Wisconsin and assistant deputy secretary of the Wisconsin Department of Health Services in the Tony Evers' administration. The group's political fund also created a progressive voters' guide endorsed by groups including Planned Parenthood and various unions, including the teachers' union.
Of the total being used against Dittrich, more than $33,000 came from A Better Wisconsin Together Political Fund. Another $75,000 was pumped into Melissa Winker's campaign by the Democratic Party of Wisconsin and $40,000 came from the Assembly Democratic Campaign Committee in Madison.