We were told that police had a plan to deal with the Water Street chaos and violence before the shooting last night, but Mayor Tom Barrett was "skittish" about the optics of police pushing back, and command staff delayed it.
This is Tom Barrett's Milwaukee.
We went to the downtown Milwaukee bar district on Friday night (June 18, 2021) to see the chaos and disorder for ourselves. We witnessed absolute mayhem in what used to be a safe, peaceful entertainment district. No more. The media and city leaders remain silent; we have the video to show you what's really happening.
---
A Water Street Shooting Caught on Video
As we stood on Water Street, just down from Juneau, a wild fight broke out in front of us, despite multiple police officers standing right there. A gunshot rang out as a shooting erupted a few feet away from us. Wisconsin Right Now's Jim Piwowarczyk captured the chaos – and the sound of the gunfire – on video. In the video above, you can see the wild fight that broke out. Then a gunshot rang out, right in front of cops.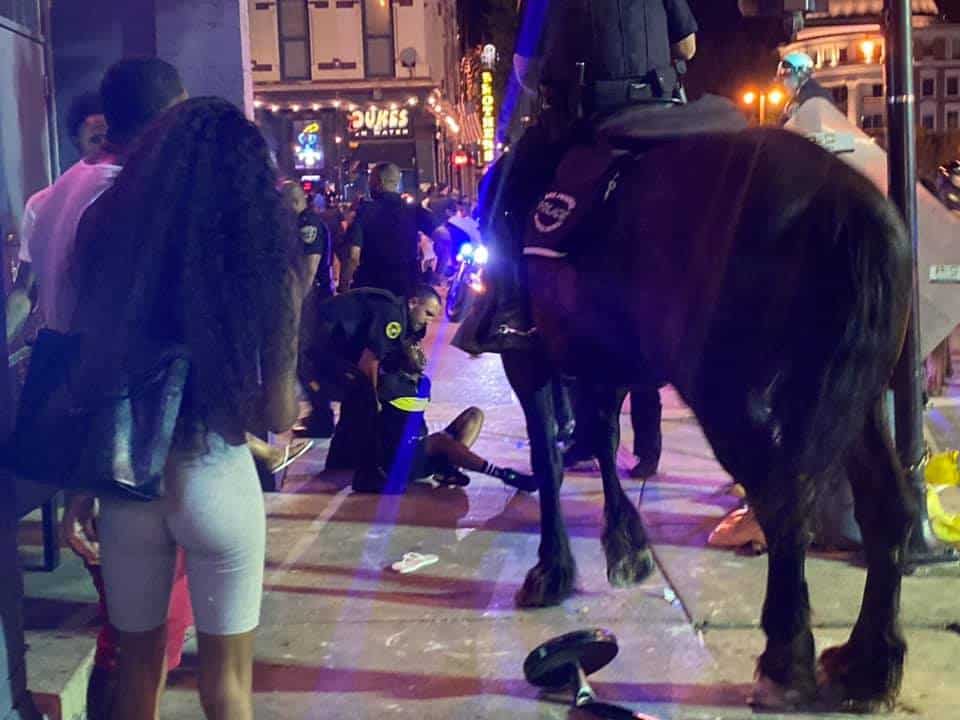 Not a word in the media. We think Water Street is symbolic in the way that the police precinct burning in Minneapolis was; if city leaders can't even protect their downtown, where goes the rest of the city?
A person was wounded during the Water Street shooting; here's the immediate aftermath:
Milwaukee police tell us the shooting was self-inflicted.
Here's another angle from a video taken by Jay Fmb.
That video shows a man running forward with what appears to be a gun before a fight erupts – basically the man and other people seem to be grappling with each other – and then a gunshot rings out. It's unclear how the victim was shot or by whom. Here are screenshots from that video: