Milwaukee County DA John Chisholm's office has failed to protect public safety well before the Darrell Brooks case. He refused to prosecute about 60% of felony charges last year. The jail population has plummeted, despite rising crime.
Furthermore, when we confronted him with questions in the courthouse hallway, he admitted backlogs in his office and revealed that the system has been sending thousands of offenders "summons" to show up in court, instead of booking them into the jail. We've got it on audio.
Milwaukee County District Attorney John Chisholm is trying to pretend the low bail for Waukesha parade suspect Darrell Brooks was an aberration. However, Wisconsin Right Now has repeatedly demonstrated over the past year through investigative stories (rounded up below) how his office – and other Democratic leaders in Wisconsin – have endangered public safety by not holding repeat criminals accountable.
The Democratic DA's soft-on-crime approach has escalated in the past two years, and we've previously reported about offenders accused of violent crimes who were released on low bail amounts. We've described cases that weren't prosecuted over the objections of police.
At times, the local media have followed Wisconsin Right Now's reporting with stories of their own but, in more cases, they have simply refused to scrutinize Chisholm and other Democratic criminal justice leaders like Attorney General Josh Kaul, fixating obsessively on Milwaukee police instead (with the exception of talk radio). Yet our previous reviews of Chisholm's own case data showed that Milwaukee police were still doing their job, referring cases to the DA. They just weren't being prosecuted in more cases than not.
This all comes at a time of skyrocketing crime in Milwaukee – it's up 31%.
Furthermore, when we tracked down Chisholm in a courthouse hallway in October 2021 to ask him about all of this, since other media (other than talk radio) will not and because he was dodging our questions, he tried to blame his low prosecution numbers on the high number of accused offenders not being booked into the jail at all.
Chisholm revealed in that interview that officials were using a previously unreported process – which he blamed on COVID – to hand many arrested suspects "summons" (a notice) to come to court for their first appearance, rather than book them into the jail and requiring them to bail them out at all. That means that many offenders were left on the streets after their arrests, and it was left to them to do the right thing and show up for their first court appearance.
Our impromptu interview with him is on audio.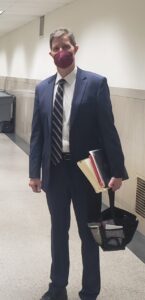 "The numbers are unprecedented," he said of crime spikes. Chisholm, who was an assistant DA for years before becoming the elected DA, did say he opposed defunding the police (there are many cops who have told us they liked him when he was an ADA but feel he lost his way since becoming District Attorney). Chisholm admitted to us, "We have backlogs in everything." At that time, in October 2021, he said that "there are 160 to 170 guys sitting in the jail right now on first-degree intentional homicide charges."
In the past, due to speedy trial rights, there would have been around 30-40 such offenders in jail, he said. The change is because of a backlog in jury trials (there were 350 backlogged jury trials at that time; Darrell Brooks' 2020 felony case was one of them.)
"Everything is backed up…you're not doing the same capacity you were," admitted Chisholm. Asked if his own office has backlogs, he said, "Oh yeah. A huge number of cases that are out in summons…so many of them are in summons."
"So because of the pandemic you didn't want for misdemeanors and even some categories of felony offenses, you didn't want to bring them into the jail," Chisholm continued. He said that's because the jail was only putting one inmate per cell due to COVID.
To create space in the jail "instead of bringing people downtown and booking them," suspects were booked at district stations and given "order in dates and given a summons. It's just a different approach," said Chisholm.
"In the past, everyone was brought down immediately…. You don't stay at Glendale, West Allis, or (Milwaukee police) district number 3 for long," Chisholm explained. "You get booked there quickly and put down in the jail." Now, he said, people were booked at district stations or suburban PDs, released, and then issued a summons. "We're still working through that backlog. There were thousands and thousands of those cases," he said in October.
We also revealed previously that Chisholm's office is part of something called the Milwaukee County Safety and Justice Challenge. What is that more specifically? Milwaukee County was among 11 sites selected to join the SJC Network in 2016. Since its public launch, the network has grown into a collaborative of 51 jurisdictions in 32 states. Together, these communities are focusing on making the justice system more "fair" and "equitable."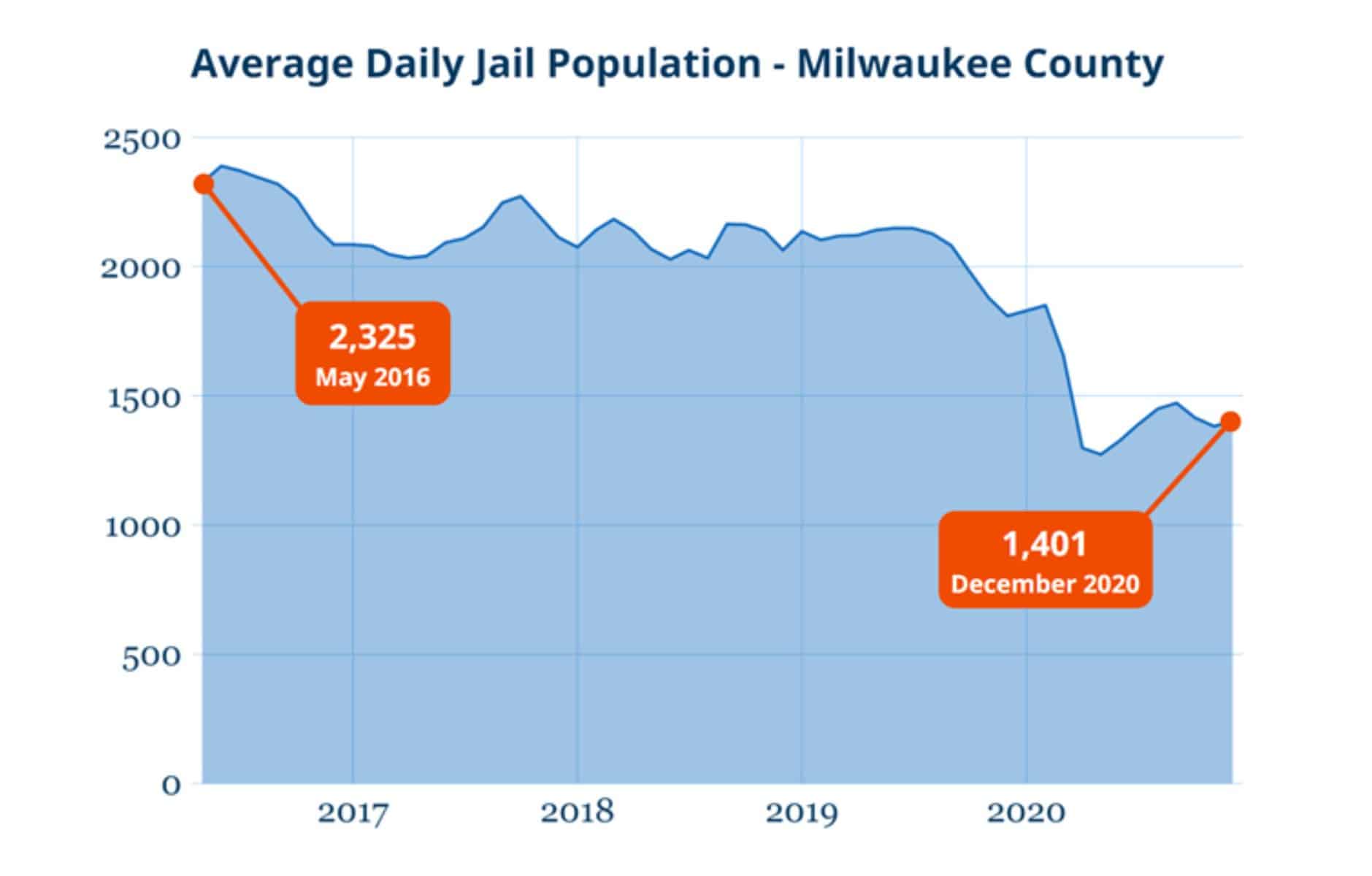 The Safety and Justice Challenge's website declares, "The Safety and Justice Challenge is reimagining and rebuilding local criminal justice systems — reducing jail incarceration and increasing equity for all."
The website contains articles headlined things like "beyond jails." It's funding includes the left-leaning MacArthur Foundation, per its own website. Milwaukee's website says, "The Safety and Justice Challenge (SJC) represents a major investment by the John D. and Catherine T. MacArthur Foundation to reduce over-incarceration by changing the way America thinks about and uses jails."
The Milwaukee website makes it sound like a good thing that the jail population has plummeted.
What's happened since is a plunging jail population and prosecution rate.
Check out what's happened to the Milwaukee County Jail population as a result at a time of skyrocketing violent crime. These are the DA's own numbers: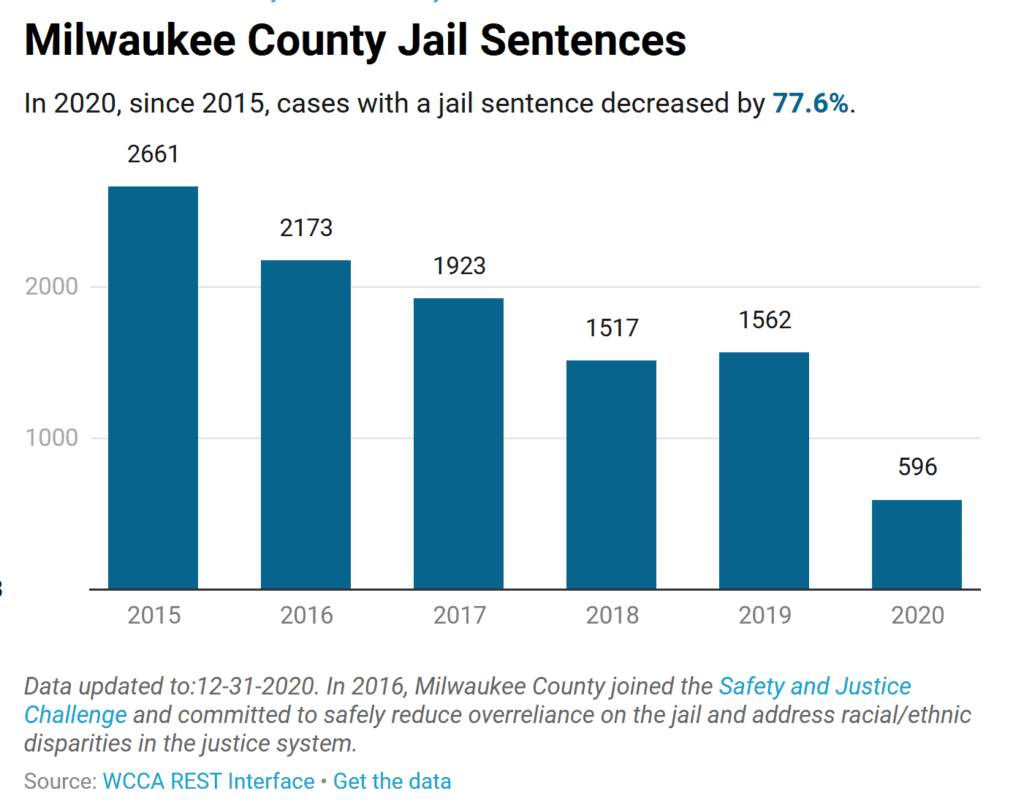 Now the low bail amounts ($500 and then $1000) in two of Brooks' pending cases has made national news; the DA is saying the low bail was "inappropriate," and he's promising an investigation. Yet in case after case of serious repeat offenders, we found low bail amounts in the past too, when people were prosecuted at all. And the "summons" practice has been entirely unscrutinized by the Milwaukee media.
To be sure, Chisholm is only one cog in a criminal justice system that has failed on multiple levels – from a court system with two-year backlogs (which is why Brooks' bail was reduced to $500 in his 2020 case because the court couldn't meet his speedy trial rights) to a jail run by a Democratic sheriff that is racked by a severe staffing crisis to a state crime lab run by a Democratic AG that is taking far fewer cases but taking longer to turn them around, a trend that started befor